This Little Light of Mine Brings Candle Making To Brevard
A New Experience in Custom Scents
Fall is finally here! And nothing makes us feel the change in weather quite like fresh seasonal scents. While Brevard County isn't the epicenter of cold days and warm fires, we're now home to an awesome new candle shop. Family-owned in the heart of Downtown Melbourne, This Little Light of Mine is bringing something modern and fun to our shopping area: a unique candle making experience. This candle store isn't your average Yankee Candle. Their main goal is creating inspiring workshops in a social setting that'll leave you with a candle created entirely by you. Even better? A portion of their sales is donated to helping local foster children.
I sat down with the owner and former Up The Creek Farm bride, Meagan Lapan, to hear all about this new local gem – and it's just what we need to get our spirits soaring this season!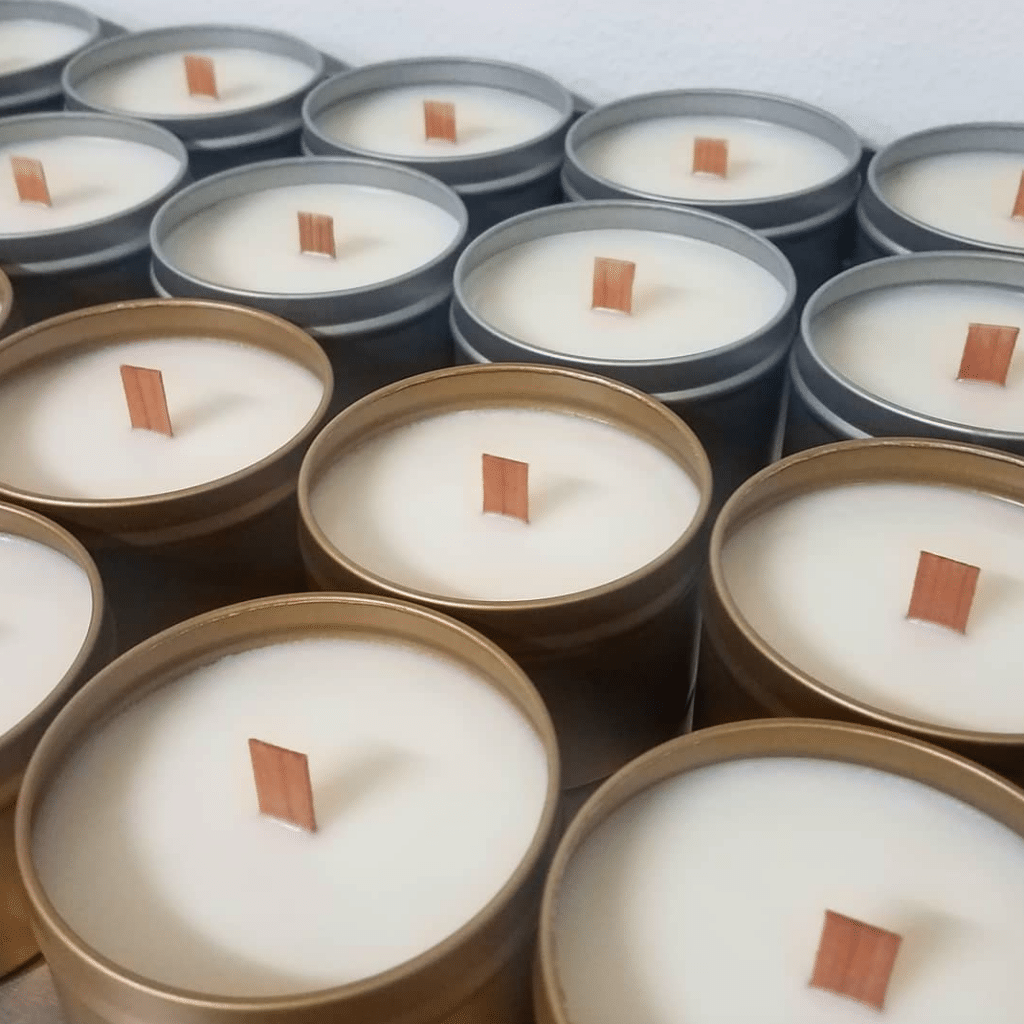 Can you give us a little bit of your background and how the idea of your candle store came about?
I love gathering people around a table. Growing up it was the place where the best moments were made. Candles are something that make a house a home – the aromas are filled with memories. It could be the scent of a flower from your first date, your grandma's house when she baked cookies or a cozy cup of coffee with a friend. Making your very own candle for yourself or to share with someone special adds a personal element of love to the candles in our shop. Custom candle making is very popular in other cities, such as Nashville. So we wanted to bring that fun and creativity to our town too!
How is your store different than say your typical one like Yankee Candle?
Our candles are 100% soy and the scents are essential oils. We offer classes for you to hand pour your own candles so you can personalize them. As part of our commitment to maximize positive environmental impacts, we offer refills in our vessels or you can repurpose them in a variety of cool ways! We also offer customizable party favor options, custom labels, and even wholesale pricing! Our in-store labels appeal to all of life's little moments. You'll find unique names for our candles ranging from humorous, spiritual, motivational, and classic! Check out our Facebook page often as we always have exciting pop-up events going on!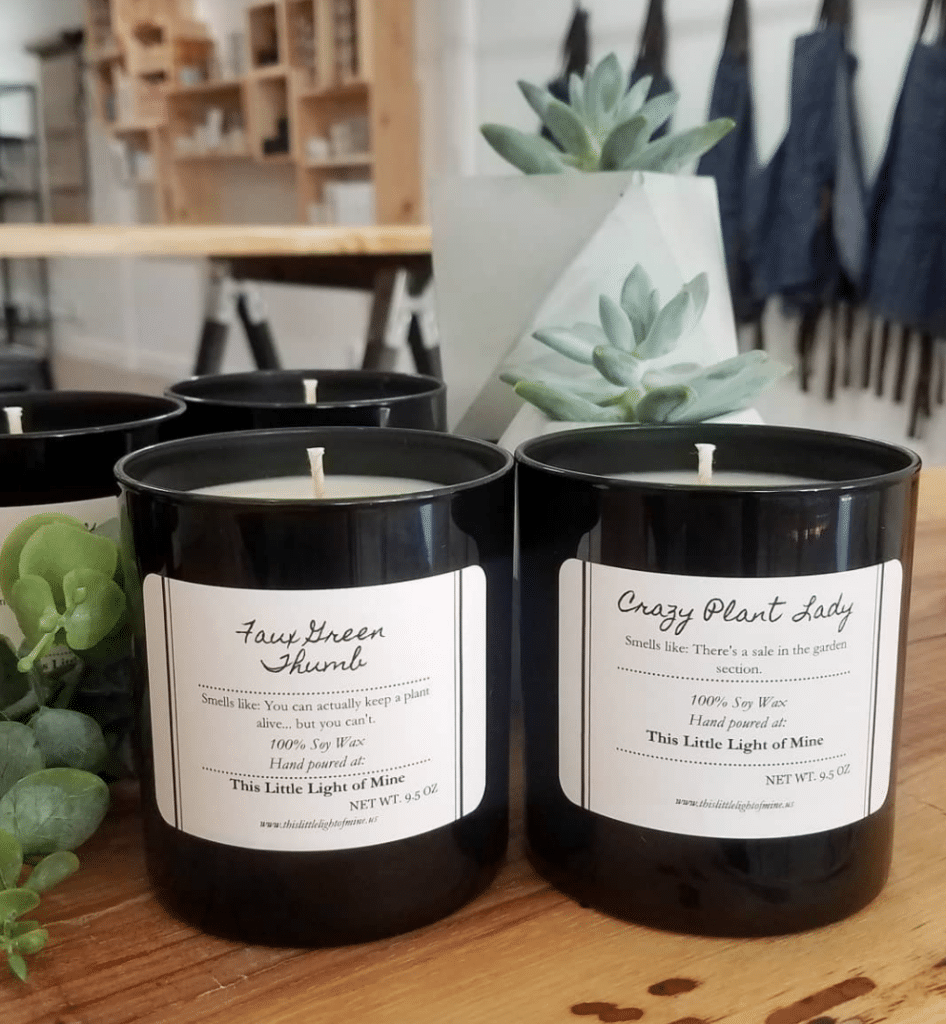 Can you explain how the process of candle making works and how long a workshop takes?
You can bring a group of friends, a partner, or yourself and easily book a class through our web site. Once booked, you arrive at your reserved date and time. Feel free to bring your own bottle of wine to add some additional flavor to the evening! Then one of our scent specialists will walk you through the candle pouring process from start to finish. The workshops are typically an hour-long, and the candles take four hours to cure. You'll leave that night with fun new memories and pick up your custom candle the next business day!
YES! Our fall and Christmas scents are our favorite and only available for a limited time. Apple maple bourbon is one of our personal favorites and truly brings the warm, holiday season to life here in Florida! Around this time of year, we also release our hand-made vessels. These are individually crafted by our very own local craftsman! He carefully selects unique colors and designs that really compliment any space in your home! These come in a variety of sizes, colors, and materials and are multi-functional.
Do you have a favorite scent and vessel? What are some of your bestsellers?
My personal favorite is Lemon Verbena. Jess, the owner at Up The Creek Farms, loved it so much she sent these candles to all of her brides! I love all of our unique vessels since we hand select each one with your homes in mind. The styles are always changing and they're one of a kind so that keeps the store fun and fresh. No two are alike so they bring an element of individuality to each candle. Our best sellers are our Morning Brew, a fresh coffee scent, and our Space Coast Sunset, created specifically with our locals in mind!
Being a local independent store is particularly hard these days. What changes have you seen with the onset of Covid and how have you weathered these uncertain times in retail?
Our business is still in what we like to call the baby stage. COVID closed us down for over two months and we had been open for only six months at that point. The changes the pandemic brought with it have really slowed business and hurt a lot of small businesses, us included. It's so important for the community to shop local! We personally have relied on the goodness of God and our community supporting us with online candle orders and pick ups!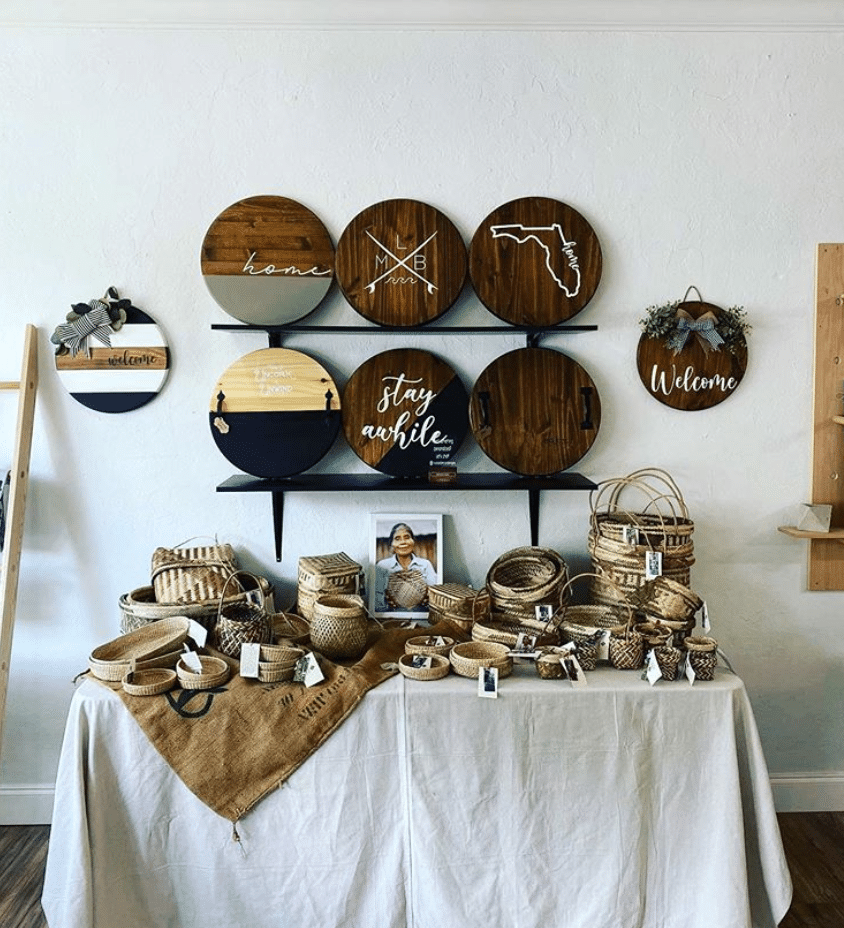 This Little Light of Mine is welcoming and intimate, giving it a cool relaxing vibe that encourages creative interaction. From their beautifully made rustic wooden work tables to their curated boutique of goods made by local artisans, this is one candle shop you don't want to miss!