Micro-Wedding & Elopement Packages in Florida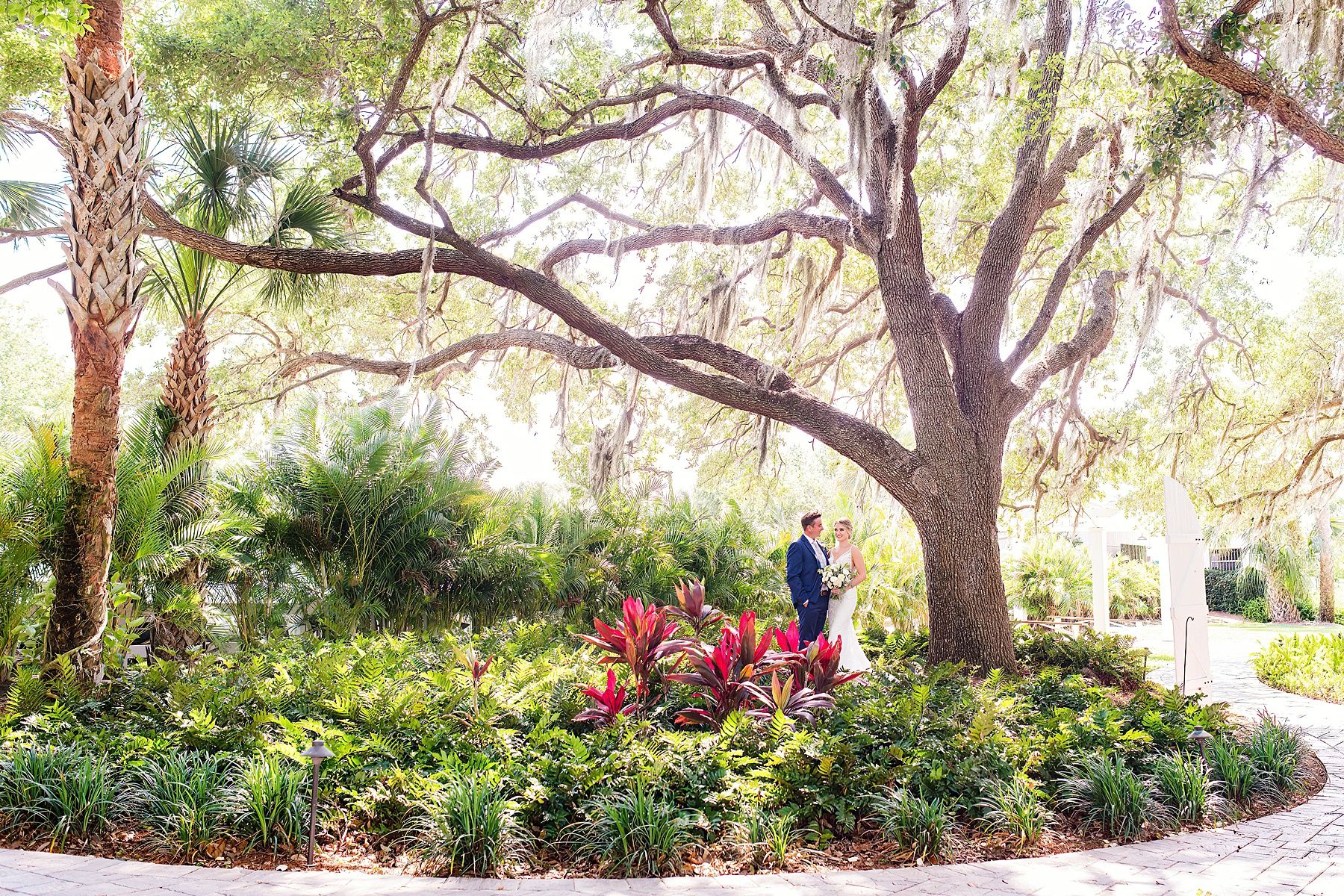 Micro weddings and elopements in Florida are becoming increasingly popular. At Up the Creek Farms, we offer a variety of packages for small weddings in Central Florida based on your unique needs. Our Florida micro wedding and elopement packages are perfect for the couple who wants to focus their wedding around an intimate and meaningful ceremony, with a smaller guest list and less stress than a bigger wedding might require.
---
Package Options for Micro-Wedding & Elopements in Florida
Up the Creek Farms offers multiple options for small weddings. If you're looking for a true elopement experience, our Elopement package is the most simplified option offered at Up the Creek Farms. Alternatively, we have Micro-Ceremony packages that are still focused on your ceremony, but can accommodate up to 30 guests. For a small wedding with all the details of a big wedding, we love our All Inclusive Micro Wedding Package which includes venue, photographer, florals, officiant, music, and a wedding coordinator to manage your planning.
Elopement Packages
If you're looking for a simple and intimate Florida elopement, we offer private use of Up the Creek Farms outdoor spaces for one hour, accommodating you and your partner and up to two guests. You can exchange vows under a gorgeous oak tree, making for a stunning backdrop. Provide your own officiant (we can offer recommendations if needed!) and we'll provide the beautiful setting. It's the perfect option for a low-key yet memorable ceremony.
Micro-Ceremony Packages
If you would like to celebrate with a small group of up to 30 of your closest friends and family, a micro ceremony package might be just the thing for you.
With the stunning views of the Up the Creek Farms property as your backdrop, you can say your vows in our beautiful Oak Cathedral Ceremony location. The area is shaded by stately live oak trees draped with Spanish Moss and benefits from cool coastal breezes. A custom wooden arbor with ivory draping will frame the two of you as you exchange your vows, and we will line your aisle with mahogany stained benches for your guest seating.
.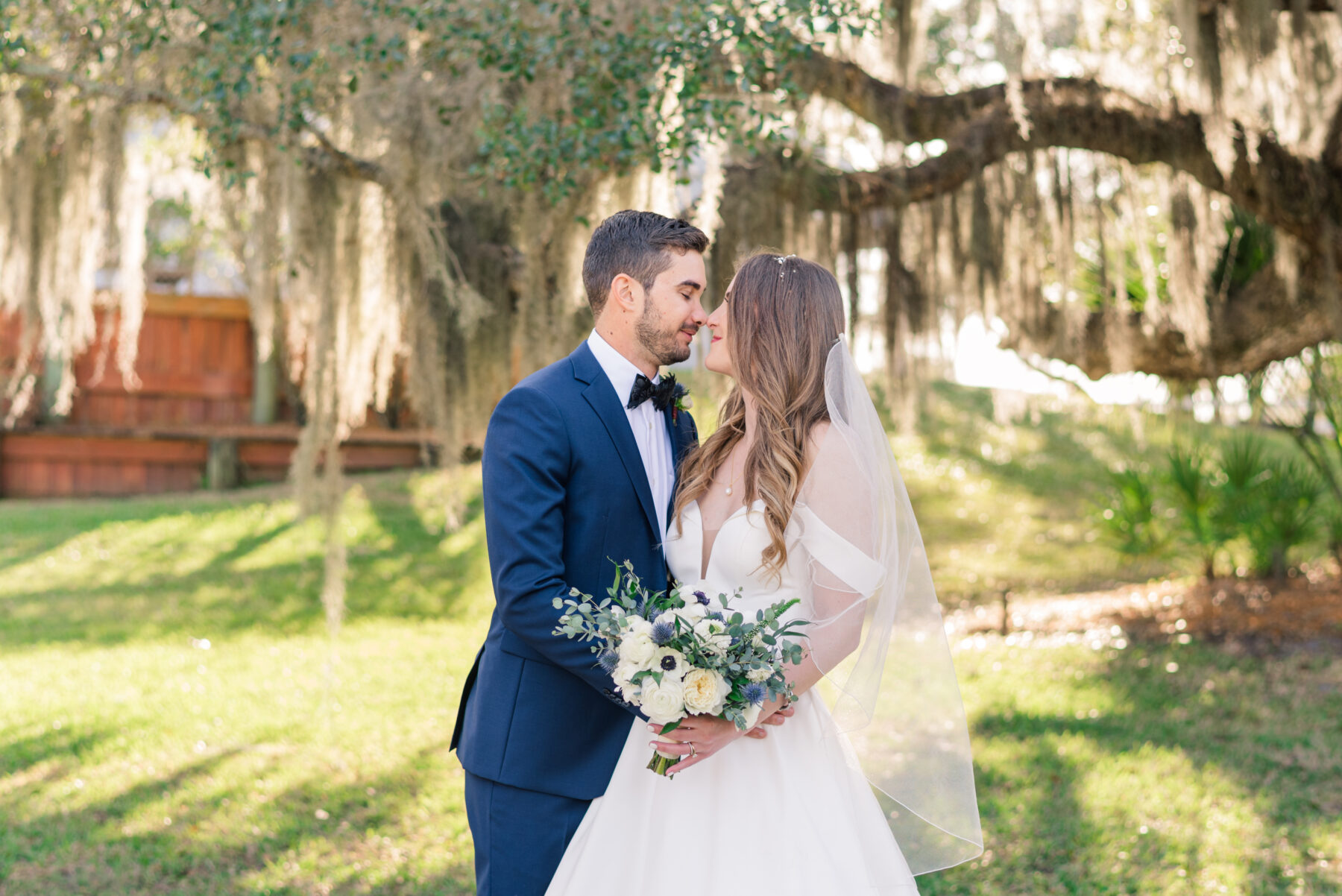 All Inclusive Micro-Wedding
Our most comprehensive option for a small wedding is our All-Inclusive Micro Wedding package, which includes everything you need for a beautiful and stress-free wedding ceremony. Planning is simple as we include not only everything in our Micro-Ceremony package, but we also include an experienced officiant, 1.5 hours of professional photography, a fresh floral bouquet, custom boutonniere, and ambient music to greet your guests.
What's included
Our floral arrangements include personal flowers for the couple tailored to your preferences — either 2 bouquets, 2 boutonnières, or 1 bouquet and 1 boutonnière. You can choose from a variety of  styles, including hand-tied, clutch, freeform, or round bouquets, all made with in-season blooms and greenery. Boutonnières are worn on the lapel of a suit or tuxedo, typically crafted with a single flower or smaller cluster of flowers. Our goal is to create a cohesive and stunning floral design for your special occasion.
A professional wedding photographer is essential to capturing the most important moments of your big day. With 1.5 hours of photography included in the all-inclusive micro wedding package, you can trust that every detail will be captured beautifully, including your first kiss, walking down the aisle, exchanging rings, family photos, and couple portraits. Our manicured 8 acre property provides a multitude of picturesque backdrops for your photographer to utilize. You can count on them to capture candid moments and special details that not everyone will witness in person, ensuring your memories are preserved for a lifetime. The package also includes professional editing and digital copies of all images for you to select your favorites.
Our experienced officiant offers you the ability to customize your ceremony with prayers, Bible verses, poems, and other content that fits who you are as a couple. Vows are also personalized, ensuring a unique and meaningful experience. The officiant will guide guests to stand at the right moments, ensure the couple is centered at the altar for perfect pictures, and knows when to move to the side for the important moments the photographer wants to capture such as your first kiss! Finally, the officiant signs and mails the marriage certificate, providing peace of mind for the newlyweds.
Music can play an important role in setting the mood for your wedding ceremony. Up the Creek Farms will play light, ambient music as your guests arrive to create a welcoming and relaxing atmosphere. When it's time for your processional, we will queue the music of your choice that holds special meaning for you and your partner. Finally, for your introduction as newlyweds, we will play a song that reflects your personality and the joyous occasion as you walk back down the aisle, officially married! These music choices will help create a memorable and meaningful wedding ceremony full of personal touches.
Optional Enhancements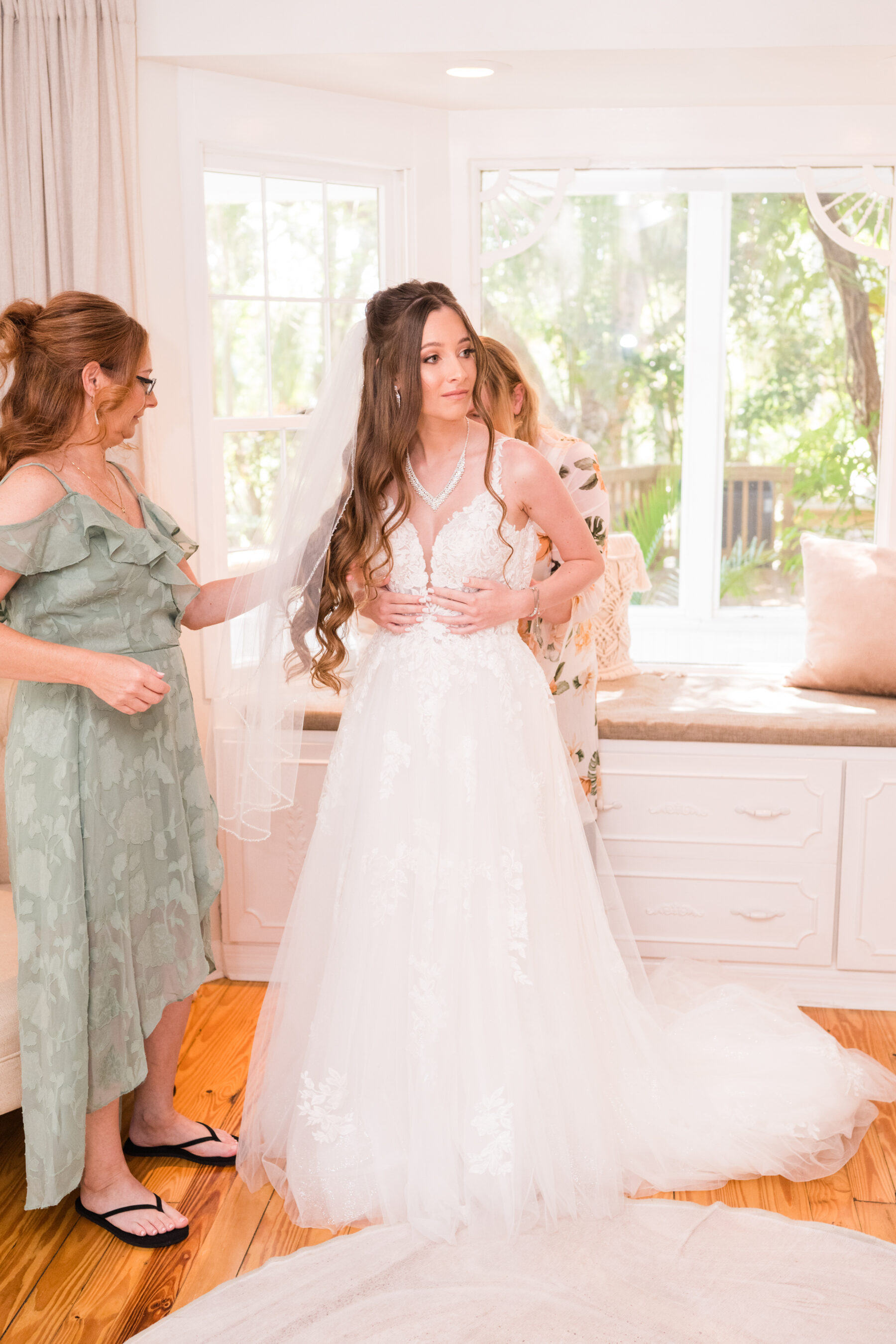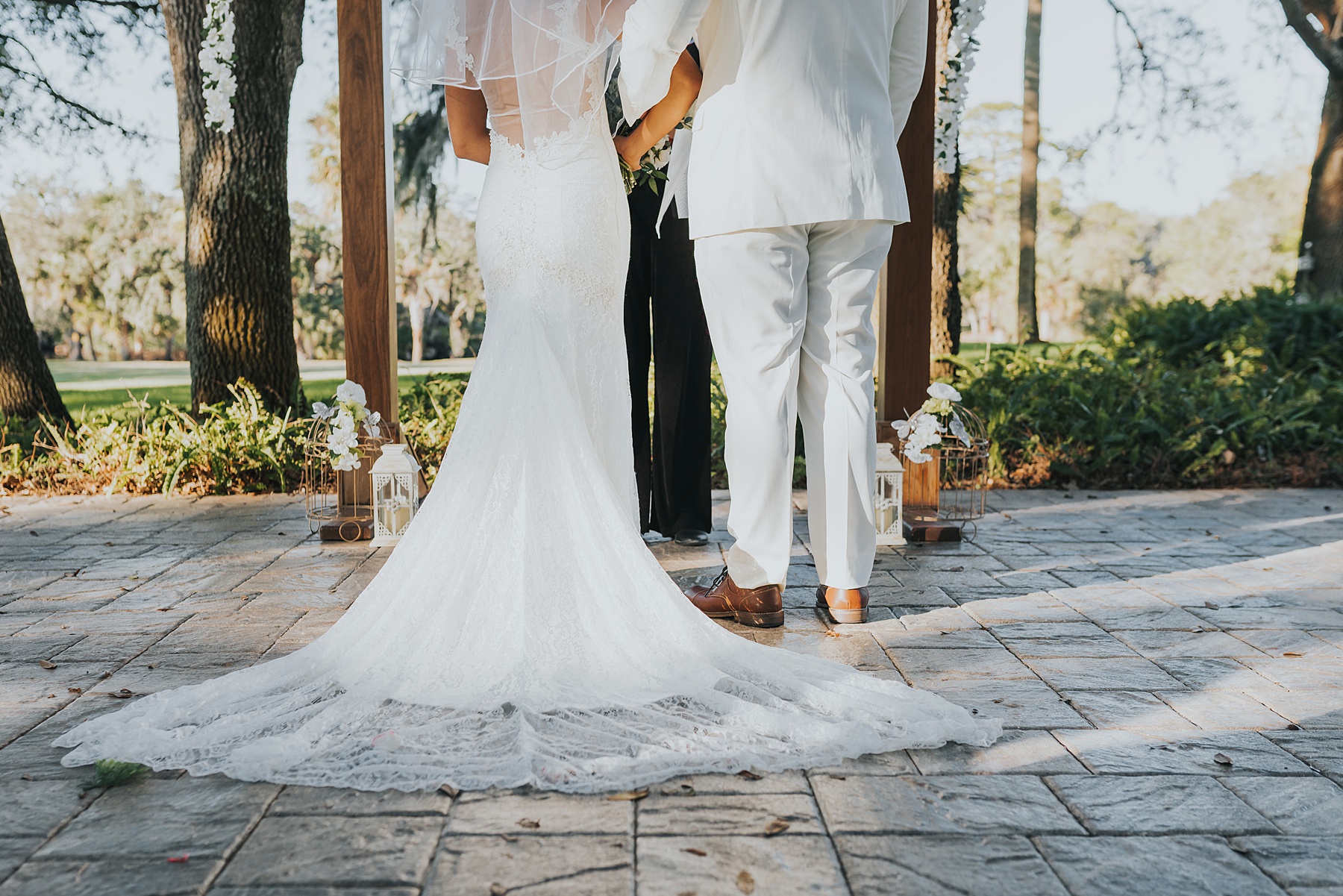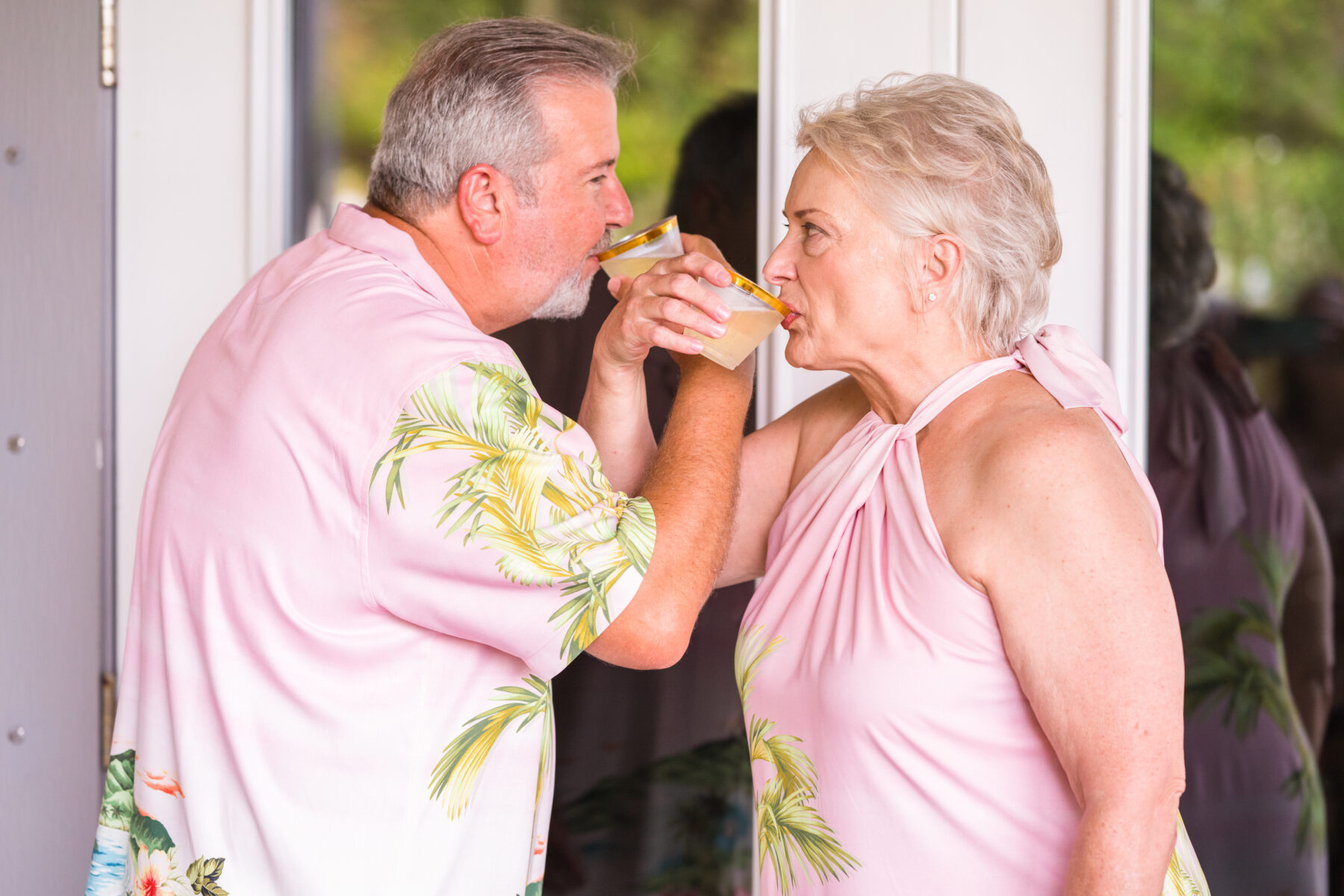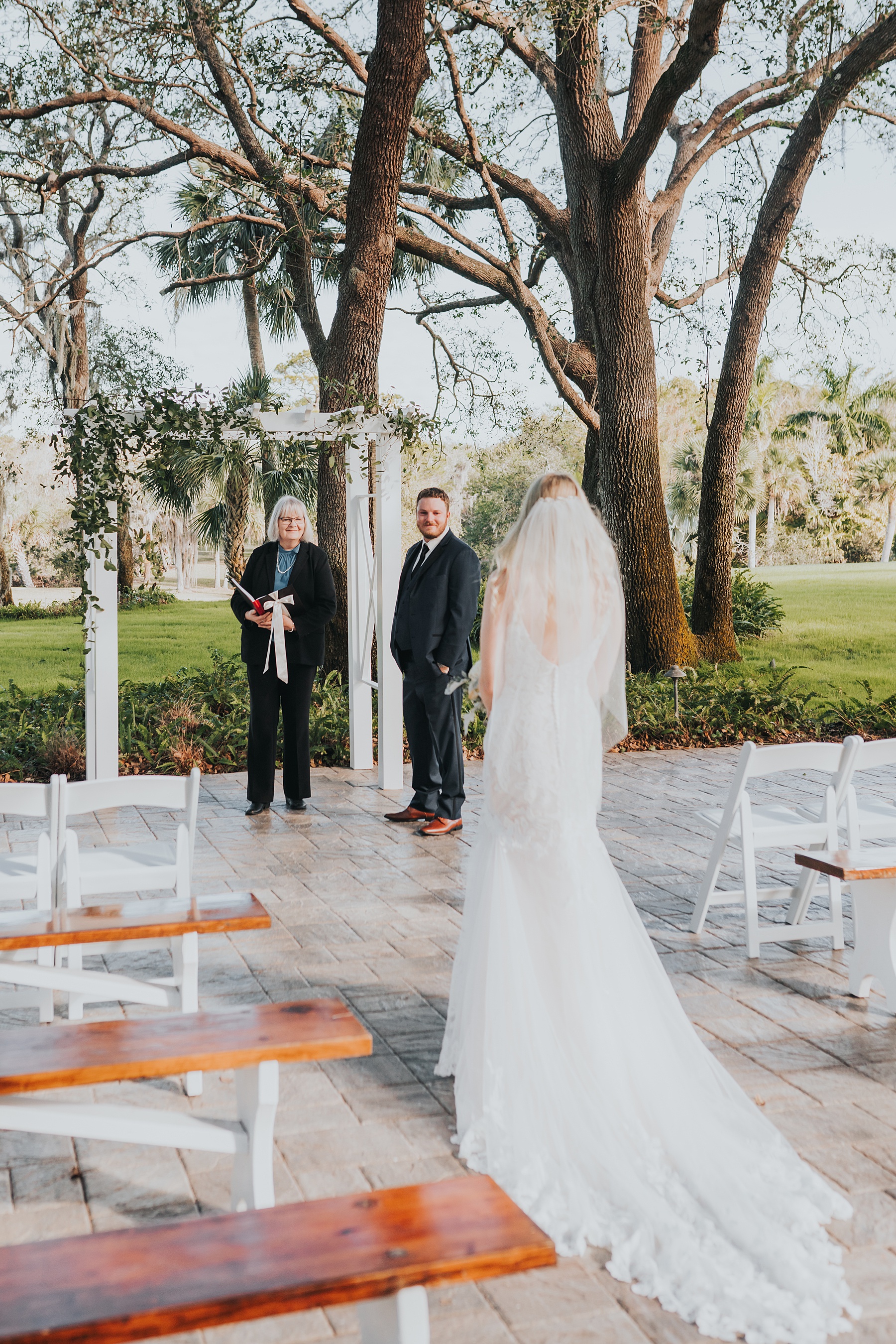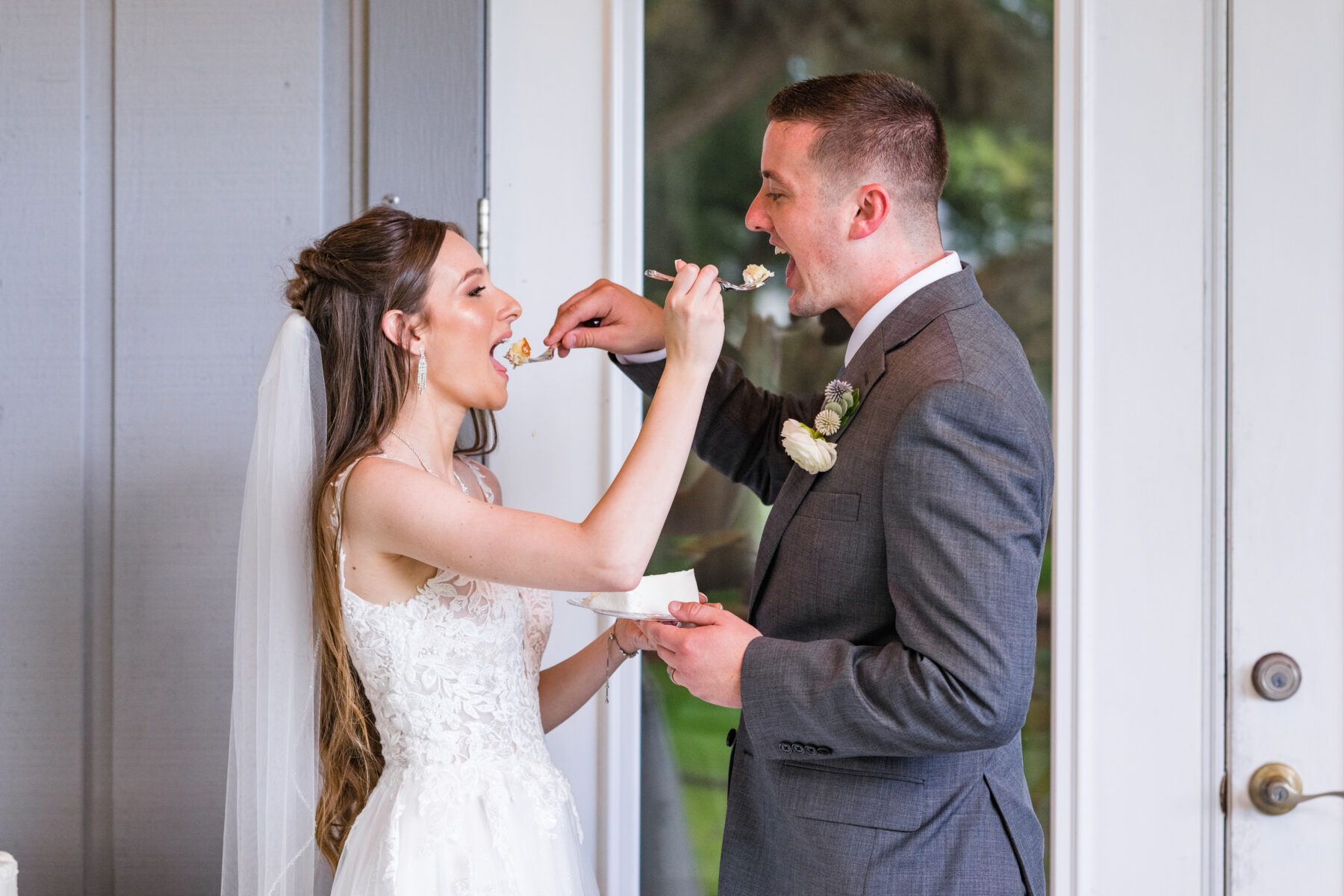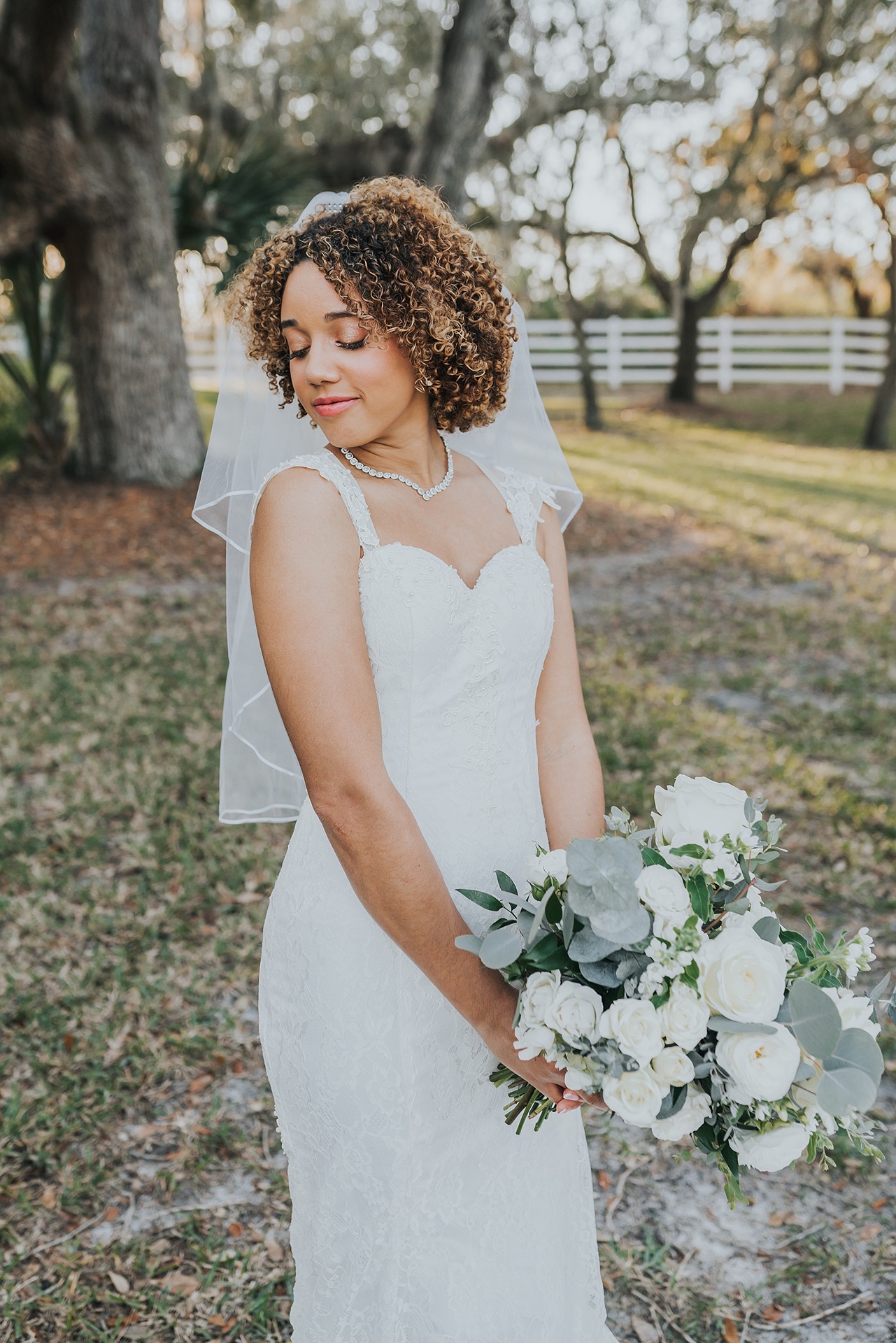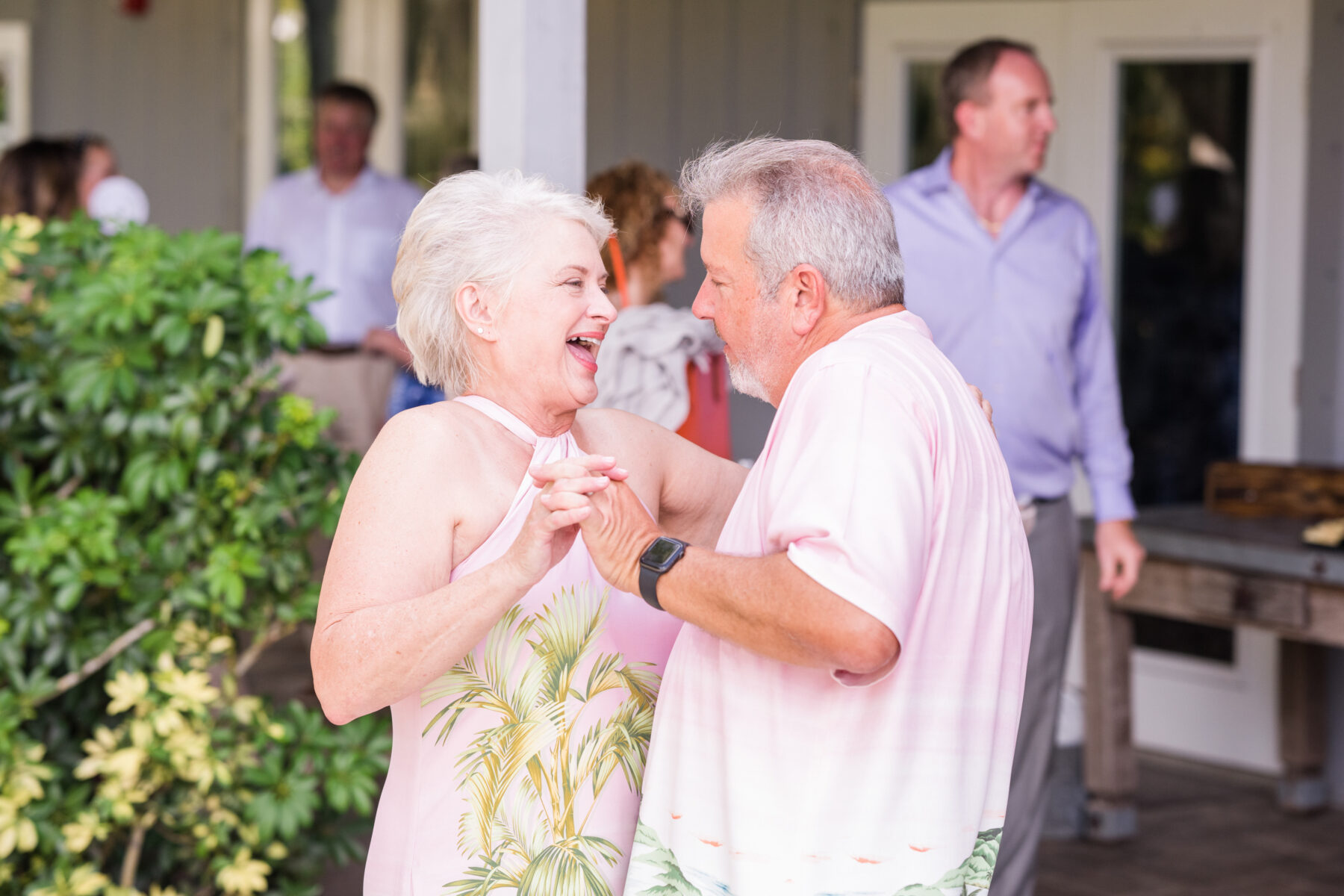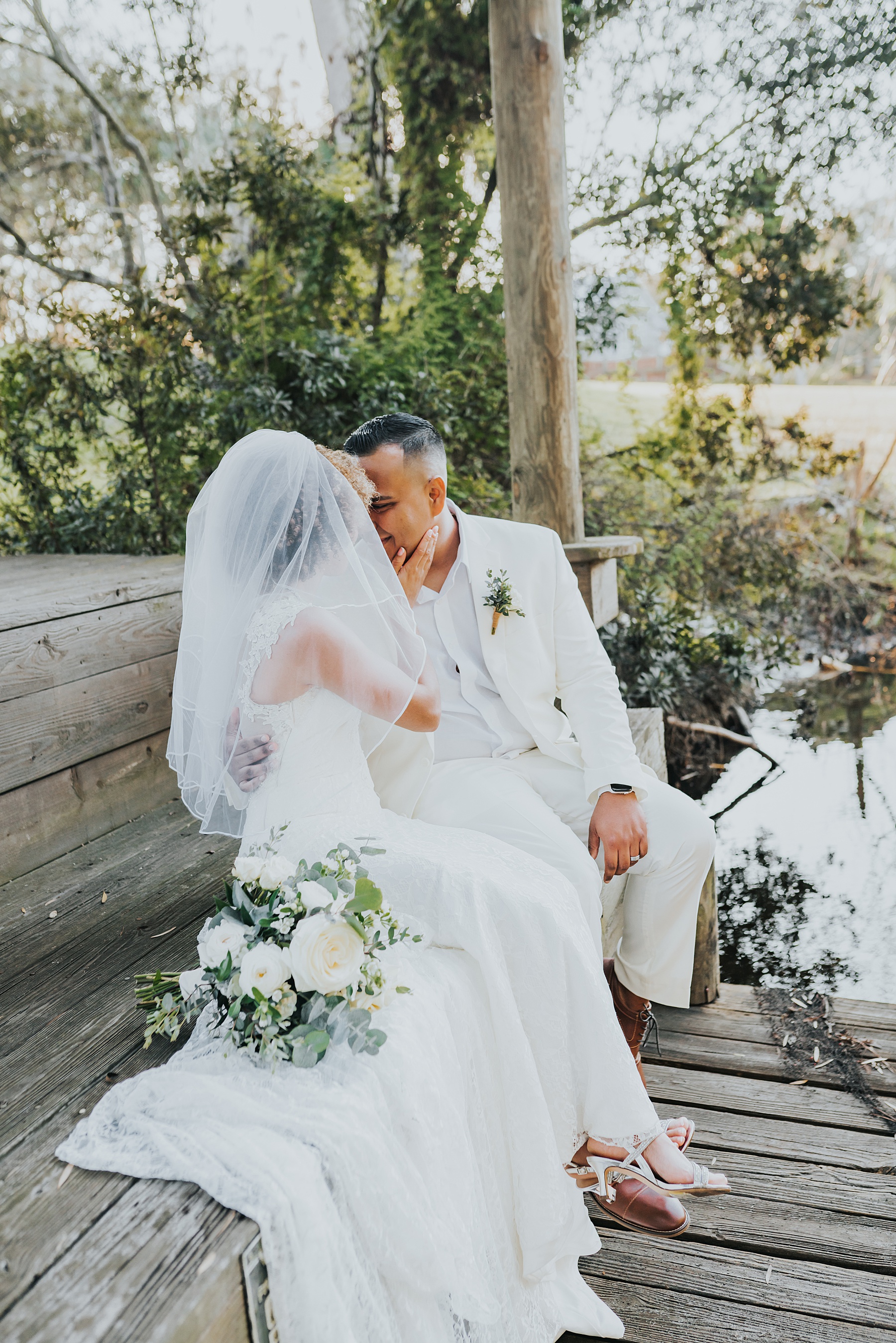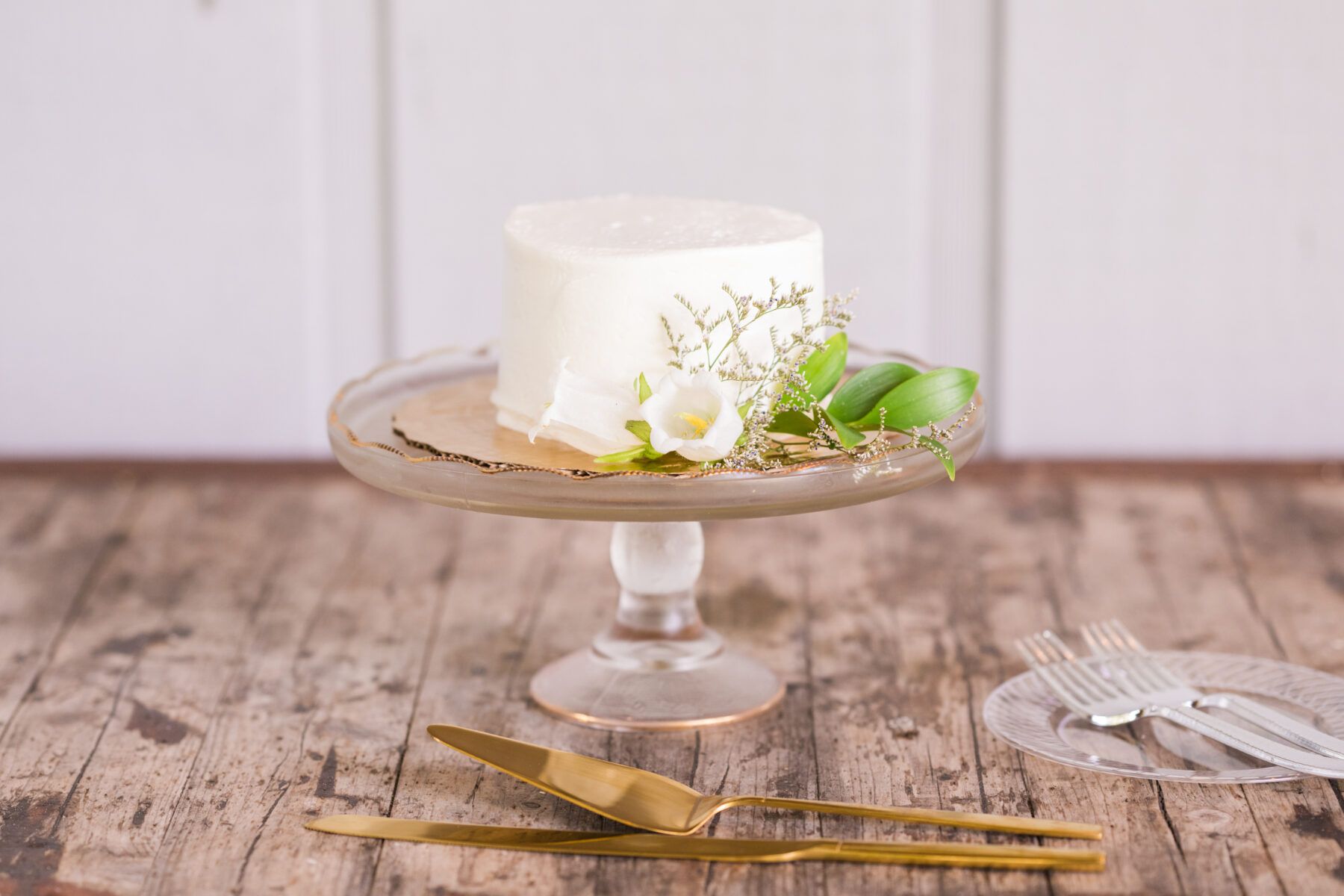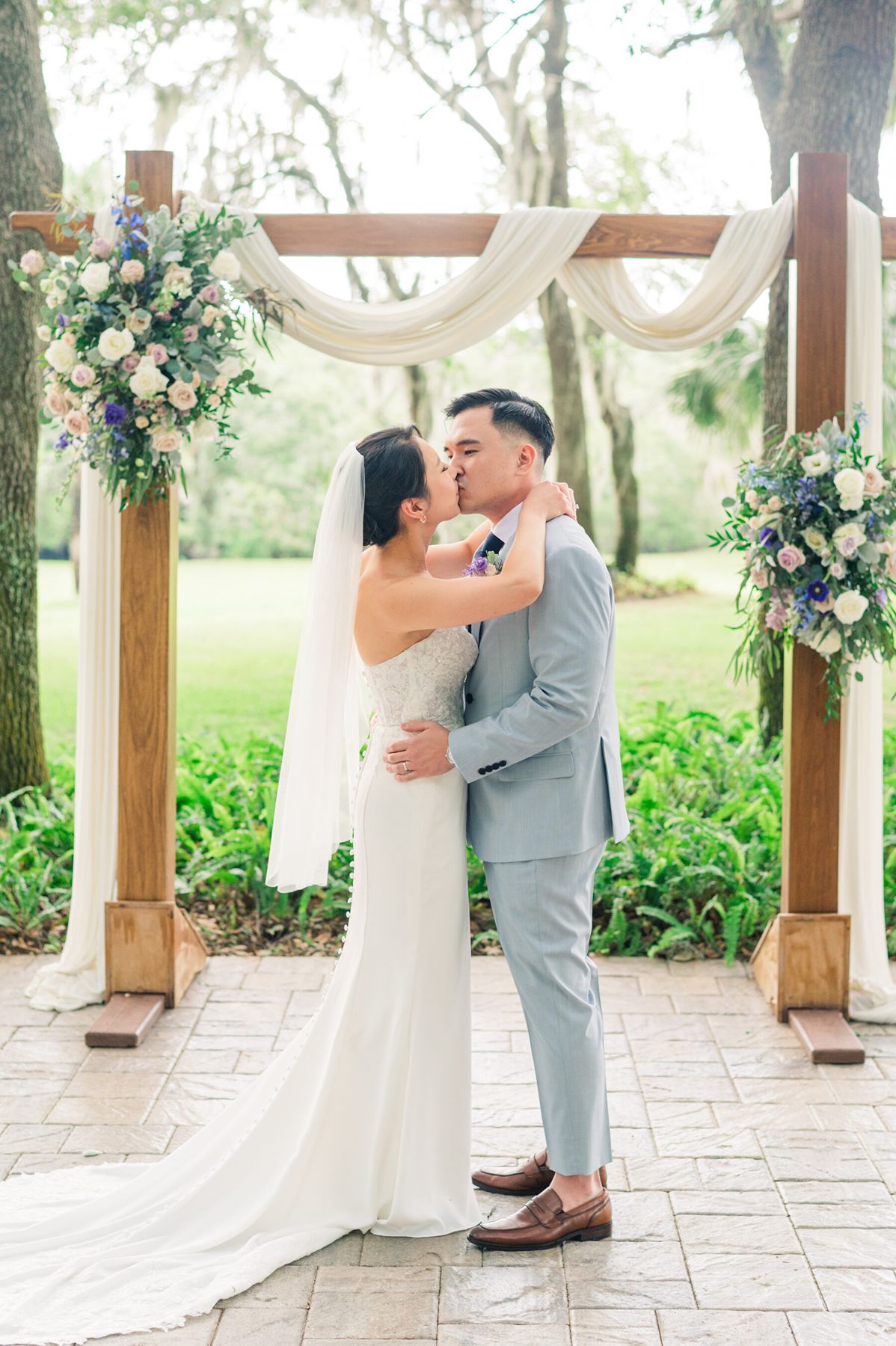 The Historic Decklan Farmhouse is the perfect place for getting ready on your wedding day. The beautifully renovated dressing suite provides a romantic atmosphere for putting on your wedding dress, with full length mirrors and plenty of natural light. The farmhouse also offers a billiards loft and common areas, including a living room, dining area, and wrap-around porches, which ensures a comfortable space to bring your close family together before the ceremony. Additionally, the Decklan Farmhouse offers a Day of Attendant to help guarantee everything runs smoothly on your special day.
If you are interested in adding additional drama to your ceremony, we have two gorgeous floral enhancements for your ceremony arbor. The first option consists of two premium faux floral sprays in a sage and ivory color palette to accent either side of the mahogany arbor. For those who prefer fresh flowers, you can choose to add two customizable fresh floral sprays available in your choice of color palette. You can't go wrong with either option to create a stunning visual display.
Both of our Social Hour enhancements provide an additional hour of event time following your ceremony and pictures. Guests will be directed to the Boathouse Deck where they can enjoy a stunning view of the entire property while mingling and enjoying light refreshments. Our rustic beverage display includes sweet tea, fresh lemonade, and ice water, with two appetizer packages available. The first option, The Essential Fete, includes an assortment of fresh fruit and domestic cheeses, while the second option, The Premier Soiree, includes a grazing platter of your choice, ranging from a Mediterranean platter to an antipasto display as well as a selection of one hot and two cold hors d'oeuvres for your guests to enjoy. The deck is equipped with high top and low top cocktail tables with ivory linens, and background music and café lights to add to the romantic atmosphere.
If you opt to add a social hour to your Micro Wedding package at Up the Creek Farms, you also have the option to enjoy cake and champagne. The cake is a single tier buttercream wedding cake, beautifully displayed and ready for the traditional cake cutting. In addition, the staff at Up the Creek Farms will assist with serving champagne to you and your guests, making it easy to raise a glass and make any special toasts. It's the perfect way to add a touch of elegance and celebration to your special day.
Following their celebration at Up the Creek Farms, couples may choose to go out to dinner at a nearby restaurant with their family and friends, or whisk away directly to their honeymoon!
No matter the size of your wedding, we want to make your planning easy and enjoyable. If this sounds like what you have been dreaming of, inquire for our packages or request a tour today!
Request Pricing for Your Perfect Day
Choose from our simple packages & easily stay on-budget
Pricing for our all-inclusive elopement packages in Florida is based on the day of the week and the number of guests at your event. For more information and to begin your wedding planning journey, contact our skilled team to request pricing. We can't wait to personalize a wedding for you and your partner.
Location, Location, Location
Up the Creek Farms is located conveniently in Central Florida, near Orlando, Melbourne, and Vero Beach, on Florida's Space Coast.
Micro Weddings and Elopements Near Orlando, FL
Couples from Orlando love micro weddings and elopements at Up the Creek Farms for our peaceful, private setting and the pleasant coastal breeze. Our location is just over an hour from downtown Orlando. Your Orlando elopement doesn't have to be at a theme park, courthouse, or hotel! No tourists, no crowds— just a special wedding focused on you and your partner, where you can relax and enjoy the moment.
Micro Wedding and Elopement Packages Melbourne, FL
Looking for a small wedding or elopement package in Melbourne, FL? Imagine a meaningful wedding experience beyond the beach at our beautiful 8-acre property. Up the Creek Farms is a special retreat just 15 minutes south of Melbourne. Southern and charming, we offer the perfect location with additional enhancements for a small celebration.