Alyssa + Cody
Classic Greenery Style Wedding
Alyssa and Cody knew that they wanted the bright and airy feeling of this venue to shine through on their big day. Utilizing lush, organic details and plenty of greenery, the couple highlighted the classic traditions they value most by showing their guests a little bit of the old Florida charm they know and love. Swapping out the standard flower crowns for Hawaiian-style wedding leis and bringing their own DIY ceremony accents proved this couple put the cool in classic greenery wedding ideas!
Tell us the story and inspiration behind your wedding.
We both come from very religious, traditional families, so these values definitely came into play in our wedding. My uncle Sean made the beautiful vintage wood cross for our ceremony from wood that was from his land in the country. I grew up near the beach in Hawaii and later on the Space Coast so I really wanted to include simple greenery in everything during our day. The greenery crowns that my bridesmaids and I wore were traditional Hawaiian head leis for weddings. I'm not really a big fan of flowers, but I absolutely love greenery so we had a dream everything would be green to remind me of home and it worked out beautifully.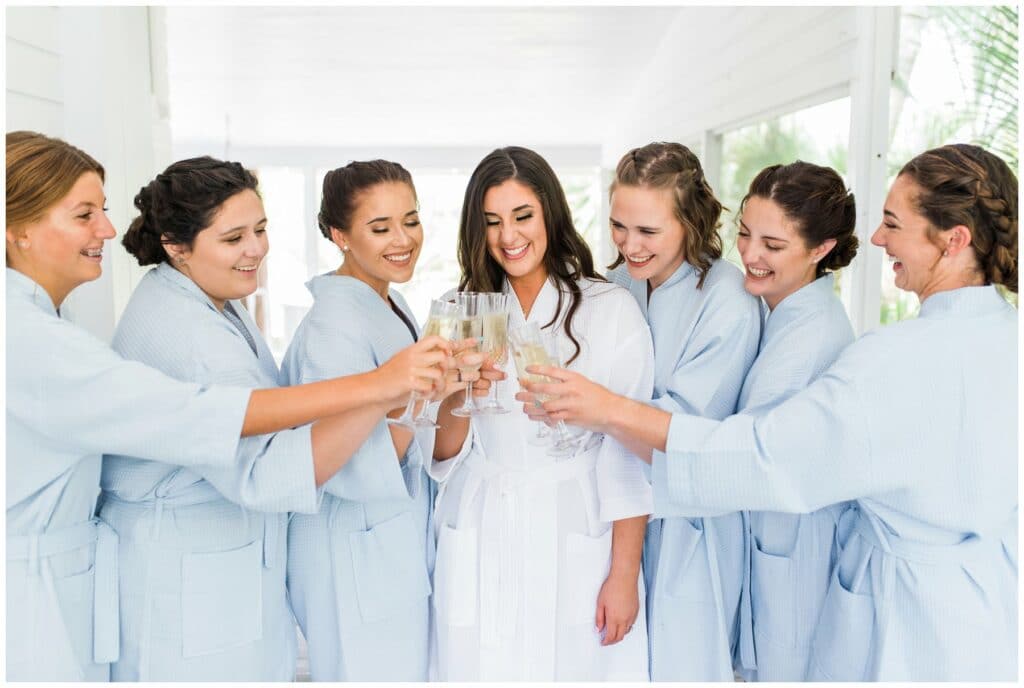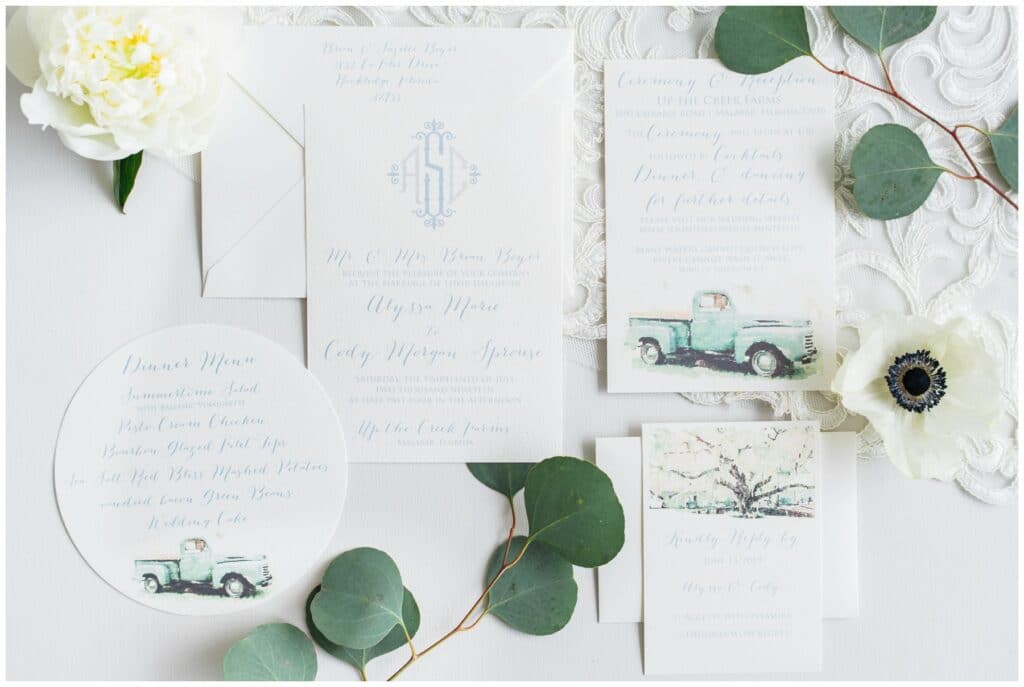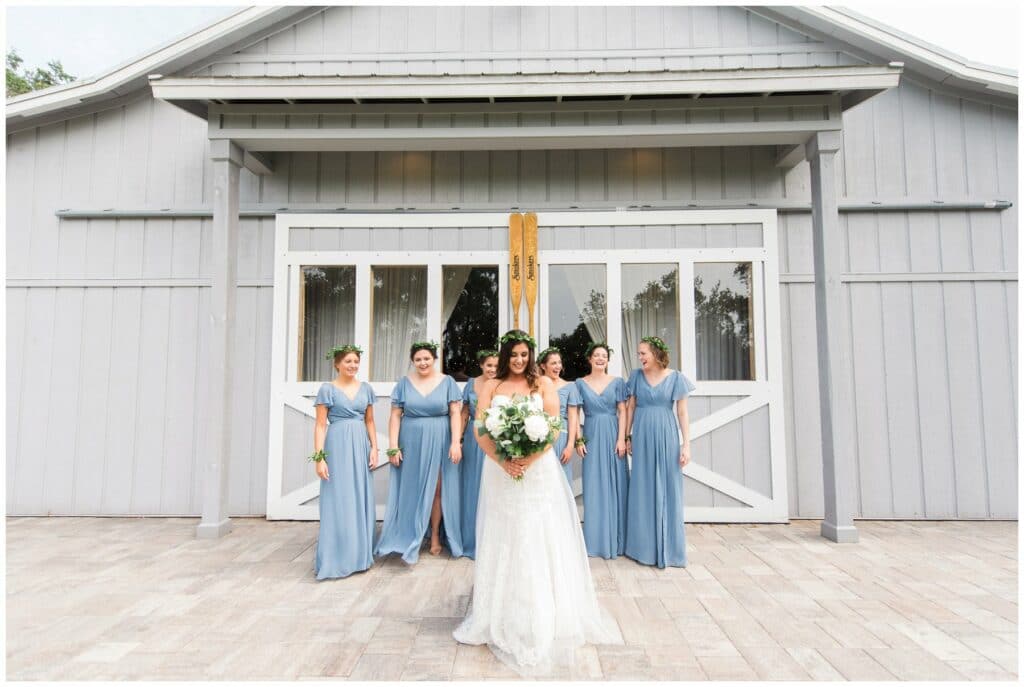 What were the reasons you chose Up the Creek Farms for your wedding?
We loved the hanging Spanish moss when we toured the venue and couldn't wait to get married under the beautiful Oak trees. The venue's old southern charm was everything I was looking for. I loved the idea of a Florida barn wedding, and we enjoyed how Up The Creek Farms combined everything we wanted but in a traditional and classic way.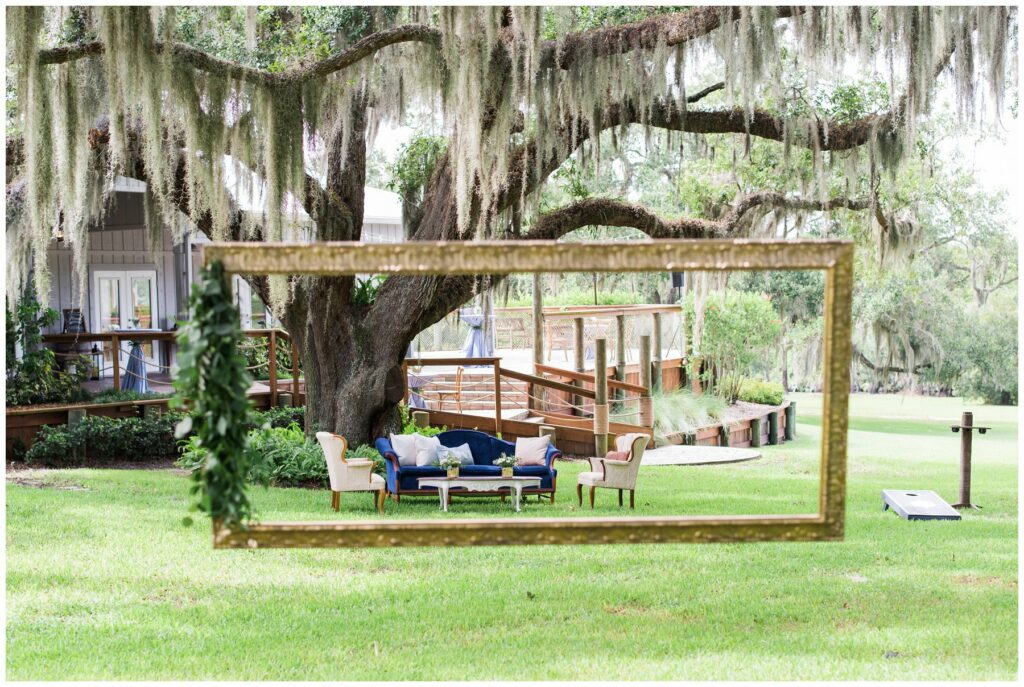 What were the personal details of the wedding that are a great reflection of you as a couple?
Definitely the religious aspects and Dr. Montgomery who married us! He was my mentor and professor in college and became Cody and I's Pastor. It meant so much to us that he could come all the way down from Tennessee and marry us, especially since we met at our school in Tennessee. From the Bible verses scattered throughout our decorations to the biblical foot-washing performed in the service, we wanted to show our humbleness to each other and dedication to follow Jesus together in our new life as one. We also had an area honoring our loved ones who passed and couldn't be there, which meant so much to us.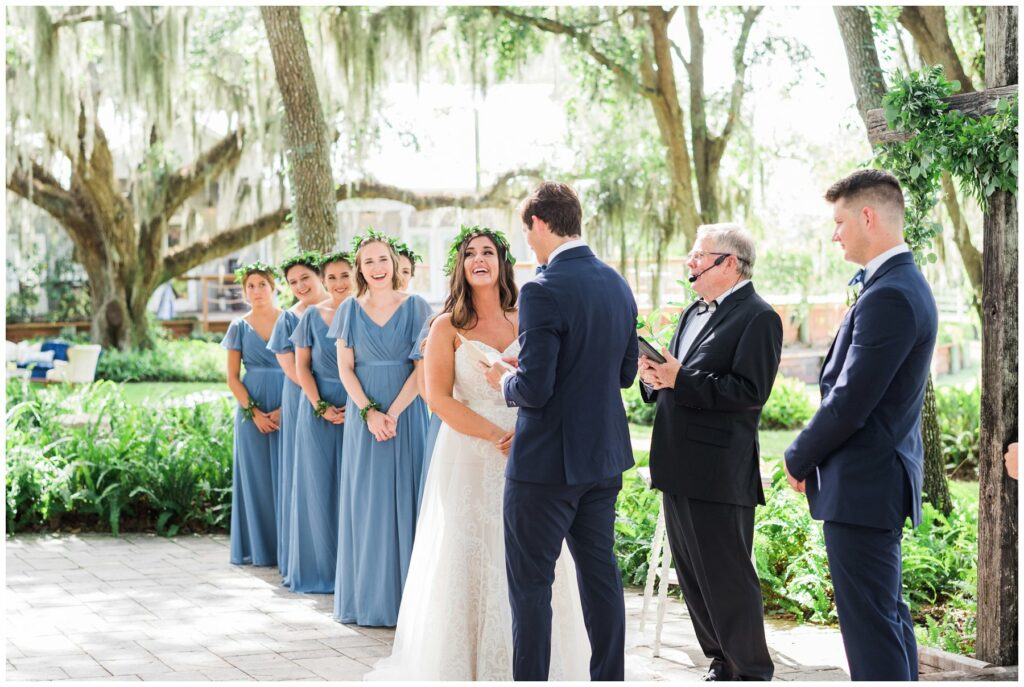 Memories, moments and stories about the day you would like to share
My unique father-daughter dance was easily one of my favorite parts of the big day. Reading our hand-written vows to each other was also a huge tear-jerker and such a precious moment that I'll never forget. Fun Fact: My family had no idea that I needed a garter so a few hours before I walked down the aisle my father had to run to a local wedding shop and pick one out for me!
What was the most important lesson you learned while planning your wedding?
Don't stress the little things! When the day finally came, I realized that the only thing that mattered was me marrying my best friend in the most beautiful and romantic place we'd ever seen. No wedding day can be absolutely flawless. There's always going to be little things that turn out slightly different than what you planned. But looking back, it was still the most perfect day, and I can't remember anything from my wedding that wasn't!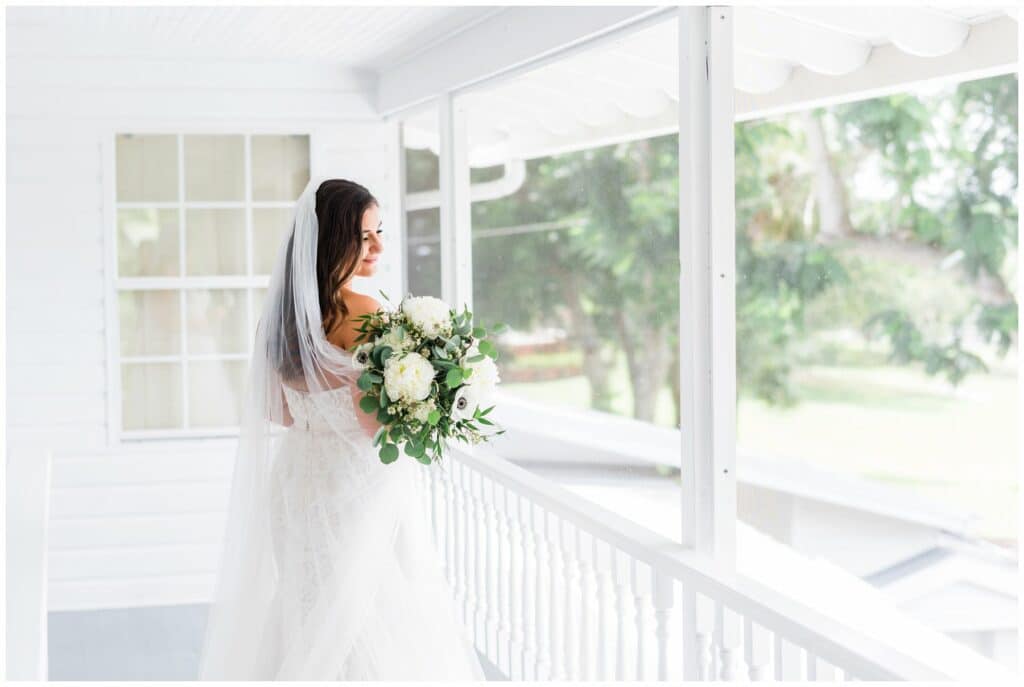 Thank you to all the vendors who helped make this day possible!
Lisa Marshall Photography || Executive Catering || Cake by Publix || Crystal and Crates Vintage Rentals || Wedding Planning + Flowers by Up the Creek Farms || Dress from Olivia Bowen Bridal || Blue skies Entertainment || Videography by TLC Film Productions
Want to see more Real Weddings at Up The Creek Farms? Click Here for endless inspiration!