Danielle + Peter
A Whimsical Vintage Wedding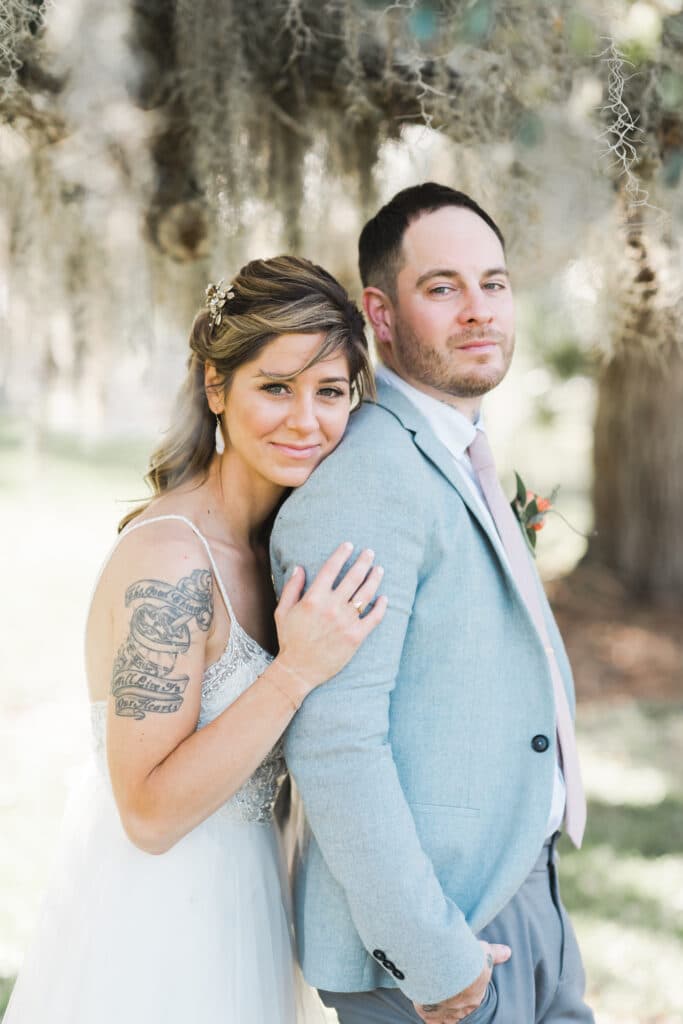 This fun Northeastern couple decided early on that their eclectic style and unique hobbies would set the tone for their whimsical vintage wedding at Up The Creek Farms. Utilizing old postcards that showcased some of Florida's charm like vibrant sunsets, Flamingos, and citrus, the bride incorporated this old world style into their wedding day color palette and theme. Casual and cool, this funky whimsical vintage celebration did not disappoint when it came to design details!
Tell us the story and inspiration behind your wedding.
Being a destination wedding for most of our guests, we really wanted to highlight the natural beauty and old-world Florida charm feel of Up the Creek Farms. I've always had this fascination with old postcards and the stories they told. I have a collection of them from places we've visited and lived over the years. I was brainstorming themes for our wedding invitation suite and had this "ah-ha!" moment. Why not use vintage Florida postcards as a jumping-off point for the design?
I tied everything together using some of the postcards I found for our seating chart display. I loved the idea of incorporating citrus so my mom had the awesome idea of dehydrating limes, lemons, and oranges to accent our decor. Crystal & Crates was amazing to work with and helped us unify our vision of whimsical vintage Florida with a cigar bar, custom donut wall, and a fun drink station situated in the bed of their vintage 1948 Ford truck.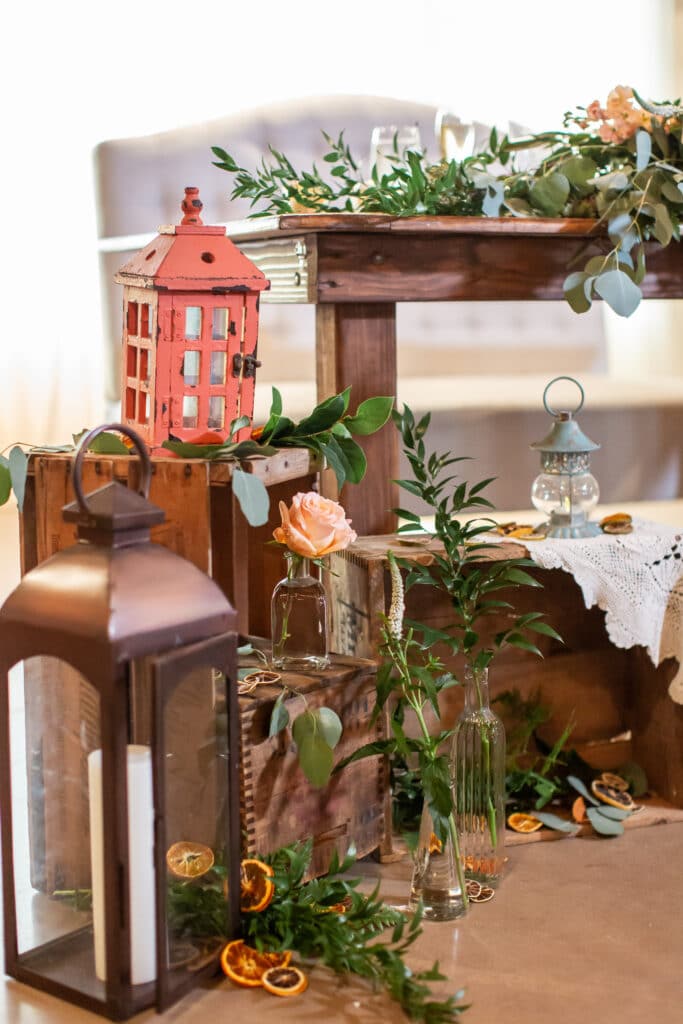 What were the reasons you chose Up the Creek Farms for your wedding?
We both knew we wanted a beautiful outdoor space with a rustic vibe. Once we saw all of the photos of UTCF online, it was love at first sight! A few weeks later we visited the venue in person and were immediately sold. Aside from the natural beauty of the stunning grounds, we instantly felt like we were in good hands with Jess and her team. These ladies are professional yet super down to earth and really care about every couple that walks through their doors.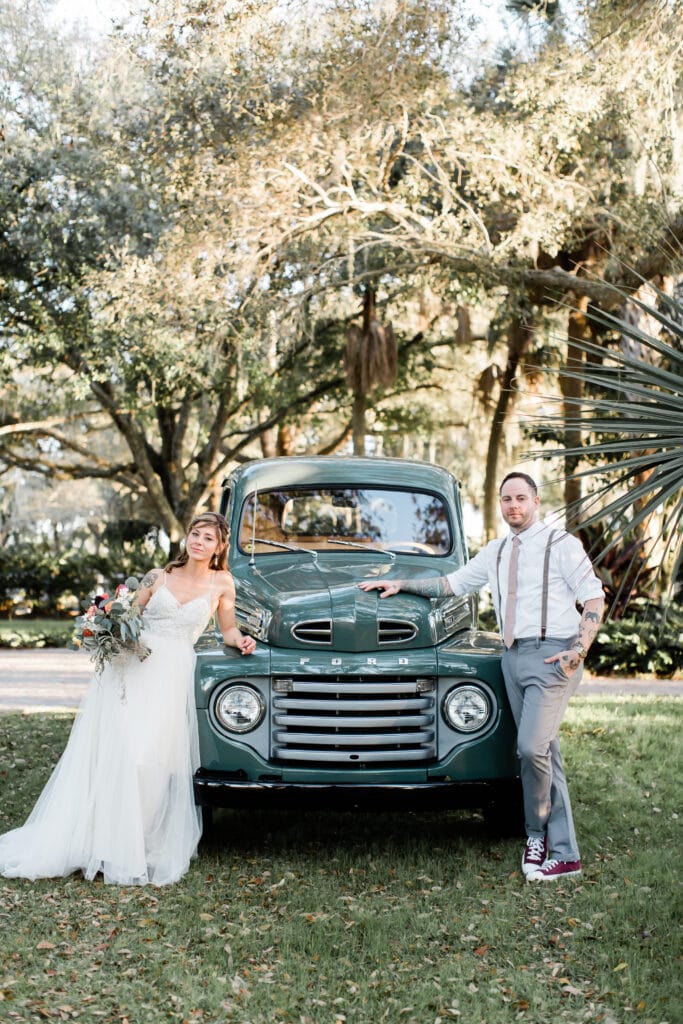 What were the personal details of the wedding that are a great reflection of you as a couple?
Everything involving our wedding was chosen for a reason. We spent a lot of time curating our music to set the mood and atmosphere. Throughout the entire celebration, Waylan from Blue Skies Entertainment did an awesome job bringing an amazing vibe to our guests.
Our casual choice in footwear, the locally made desserts, and the hand-embroidered handkerchiefs I made for Peter and my dad were also memorable details. Peter's handkerchief had lyrics from 'Stay Alive' by Jose Gonzales, which was the song I walked down the aisle to. I chose my favorite rustic flowers Ranunculus and Protea for my bridal bouquet. And I absolutely loved the vintage-inspired cake topper we used to top the Rice Krispie cake. It was passed down to me from my grandparents' wedding in 1945!
Memories, moments and stories about the day you would like to share.
The moments standing outside the barn doors were awesome because we saw our wedding party's reactions to each song chosen. 'Kung Fu Fighting' played when my parents walked in as an homage to their martial arts background. And Peter chose 'Dancing Queen' for his disco loving mom's intro song. Once we heard the opening notes to House of Pain 'Jump Around', we walked in and knew from that moment on it was going to be one huge dance party.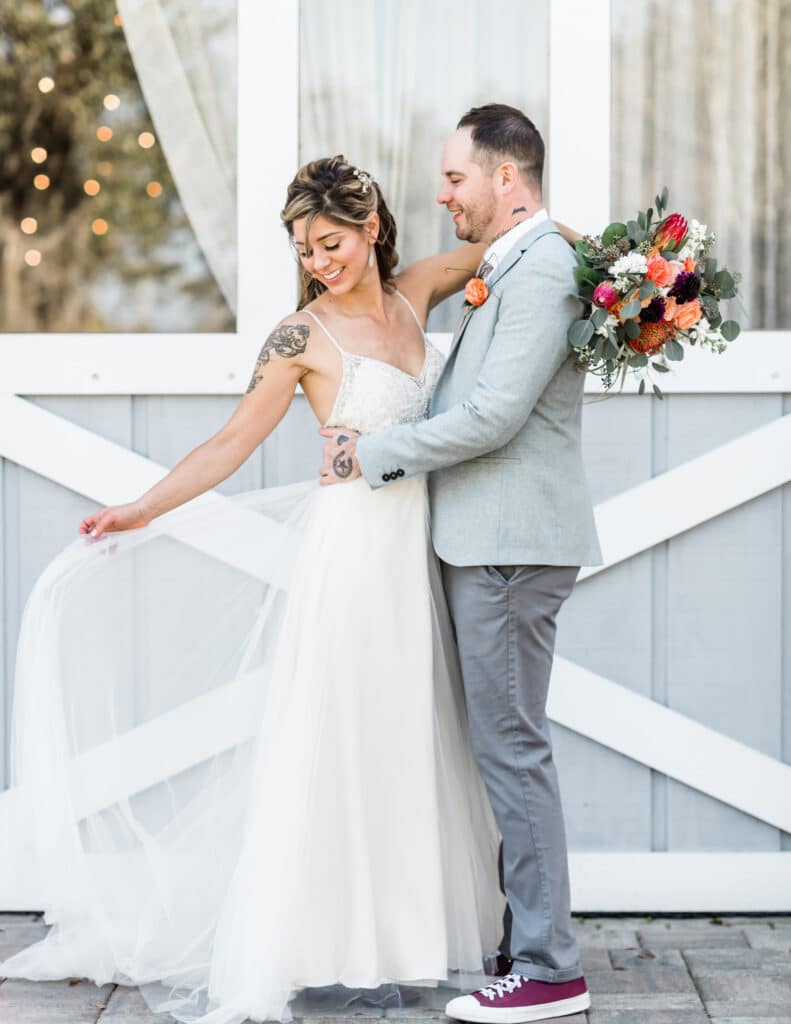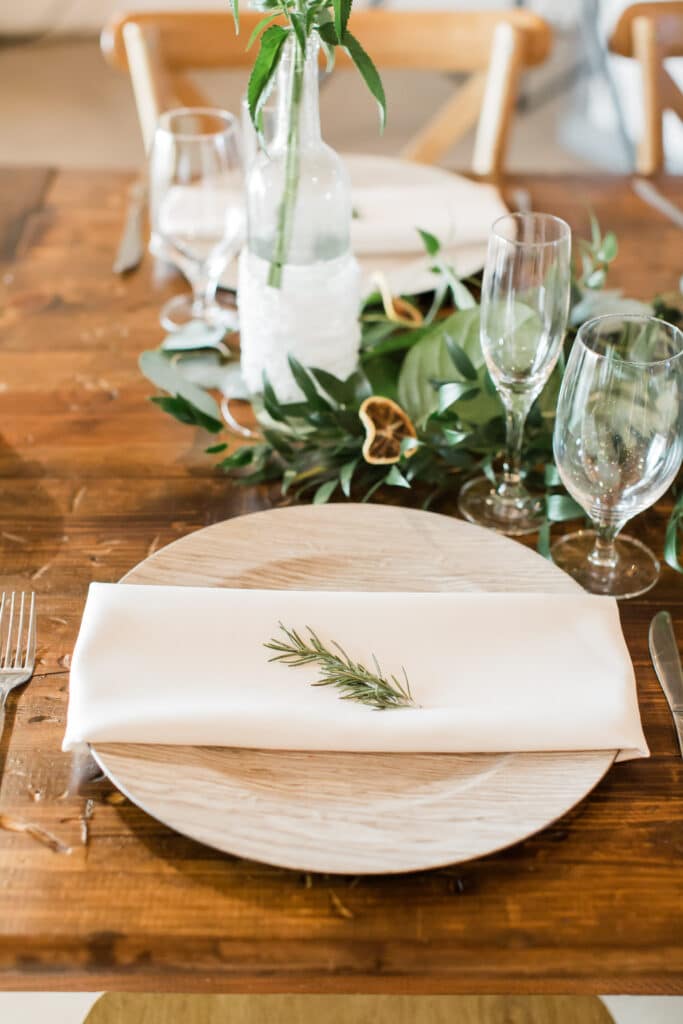 At the end of the night, Peter surprised me with one last dance to Randy Newman's 'You've Got a Friend In Me'. It was a nice reminder that at the end of a long, exciting day, our love and friendship was at the root of everything.
What advice would you give to future Up the Creek Couples?
Cliché, I know but have fun with wedding planning! The day is about you as a couple, so the day should feel like you! Listen to your heart in terms of style, music, and decor even if it's not traditional. Those are the unique touches that will make your wedding memorable. A mood board goes a long way in communicating the style, vibe, and overall theme of your big day. Always trust your gut and go for it!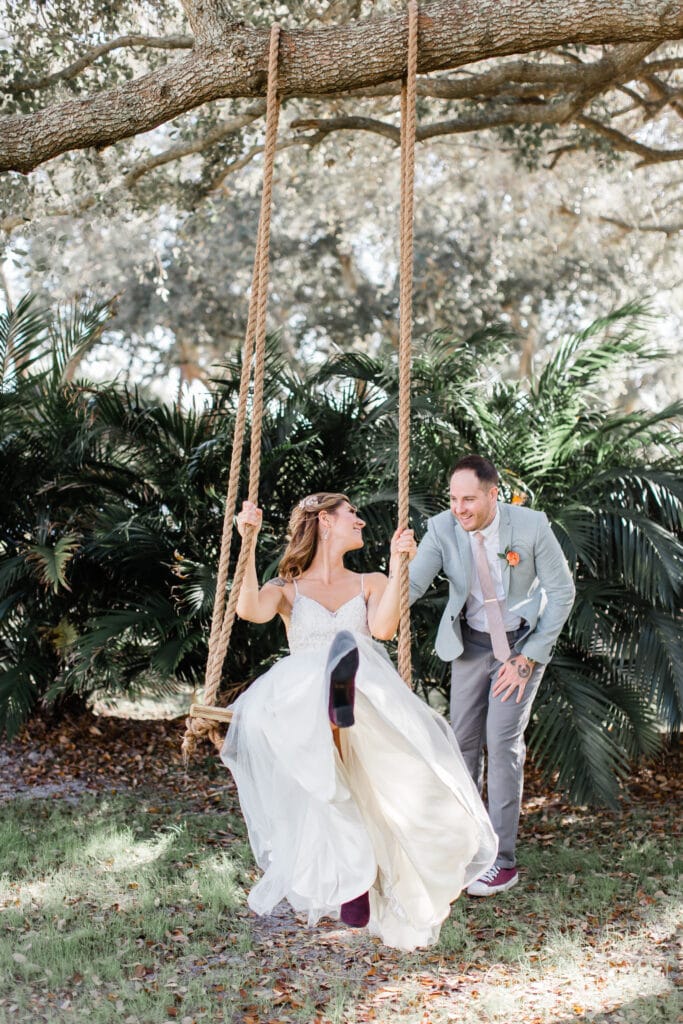 Thank you to all the vendors who helped make this whimsical vintage wedding day possible!
|| Blink & Co. Photography || Violets in Bloom || Bella Chic Beauty/Glam Culture || Green Turtle Catering || Zeno's Candy || Treasure Fox || Calligraphy by Cami || Krispy Kreme Donuts ||