Jaclyn + Luis
An Earthy Rustic Wedding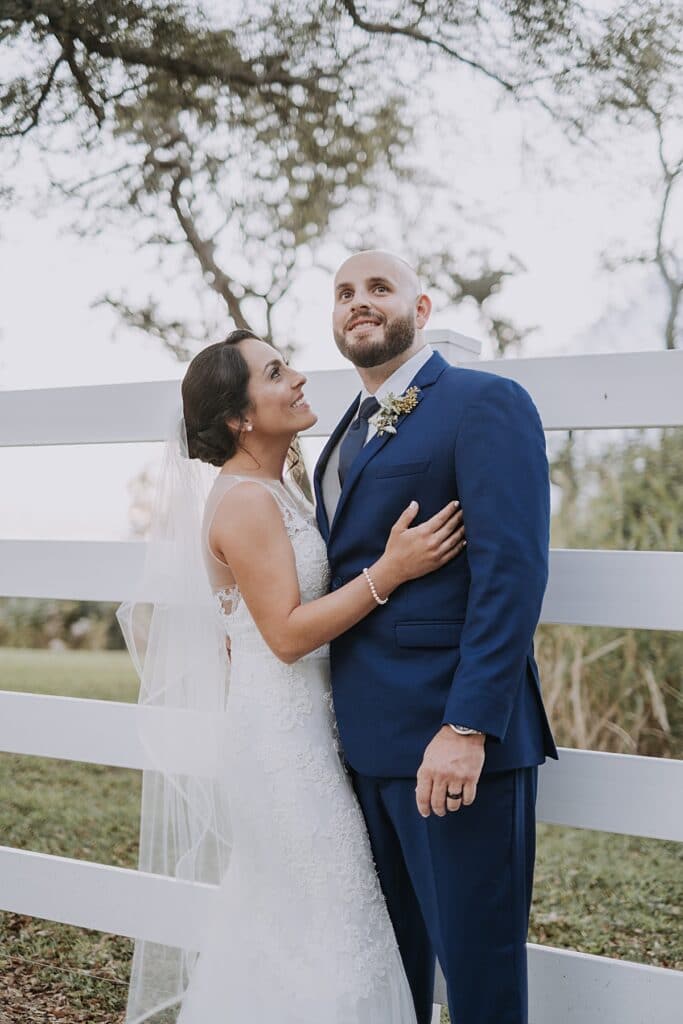 Before Jaclyn and Luis tied the knot on March 1, 2019, they had a pretty good idea of the type of day they hoped to create. With a modern Florida farm venue in mind, they drew inspiration from lots of organic florals and greenery. The result? An elegant earthy rustic wedding that wowed both the couple and the crowd!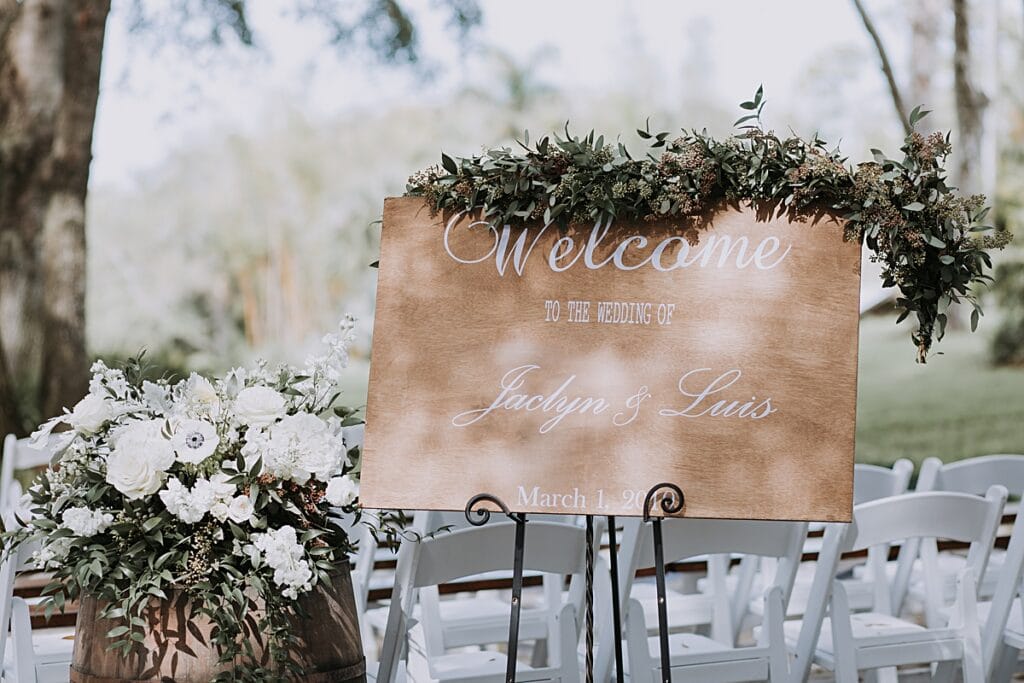 Tell us the story and inspiration behind your wedding.
We wanted a modern farmhouse theme without the country-inspired, barn venue look. Steering away from the basic ballroom wedding, their vision was something earthy and rustic. There were lots of candles, lanterns, florals, and greenery with touches of sparkle. We tried to pick a color scheme that was a little more creative as well. We didn't want all of our bridesmaids to look the same so they wore various soft shades of blue and gray. And the sage hue tied in perfectly with all of our earthy greens! It complimented the succulents in the bouquets and kept our wedding theme cohesive.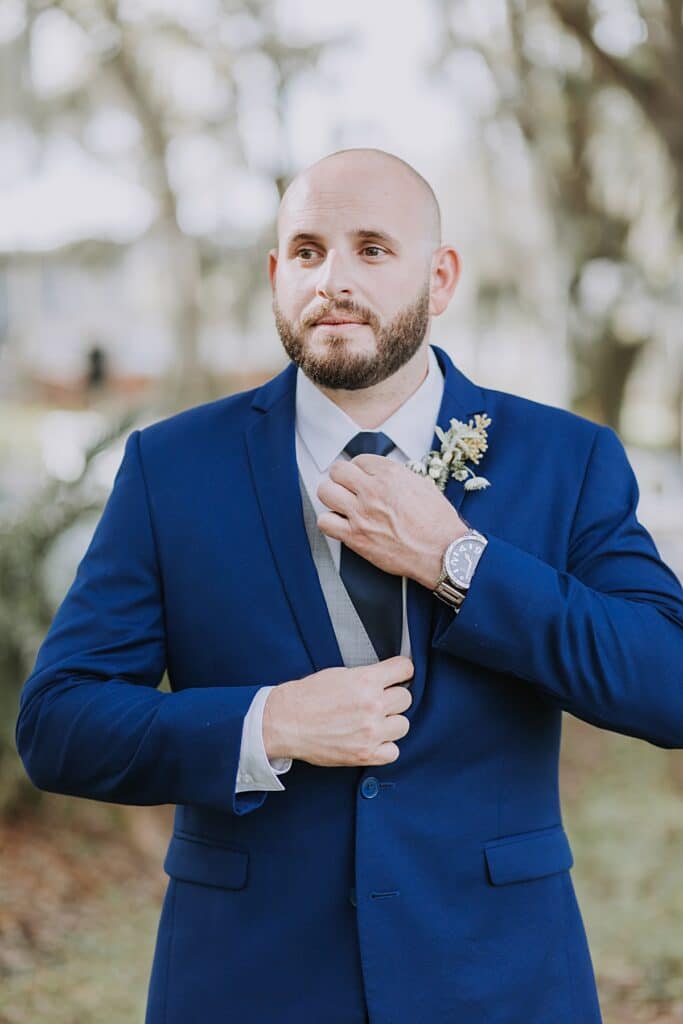 For the groomsmen's suits, we absolutely loved the idea of royal blue. That was another inspiration around our color theme. We always knew we wanted the boys to be dressed in blue. Dress shopping was one of my favorite things about the entire wedding process. I tried on about 25 dresses and only one of them made me cry. It was the third dress I tried on! It sounds crazy because I didn't believe it when they told me, but you will 100% know when you find your perfect wedding dress!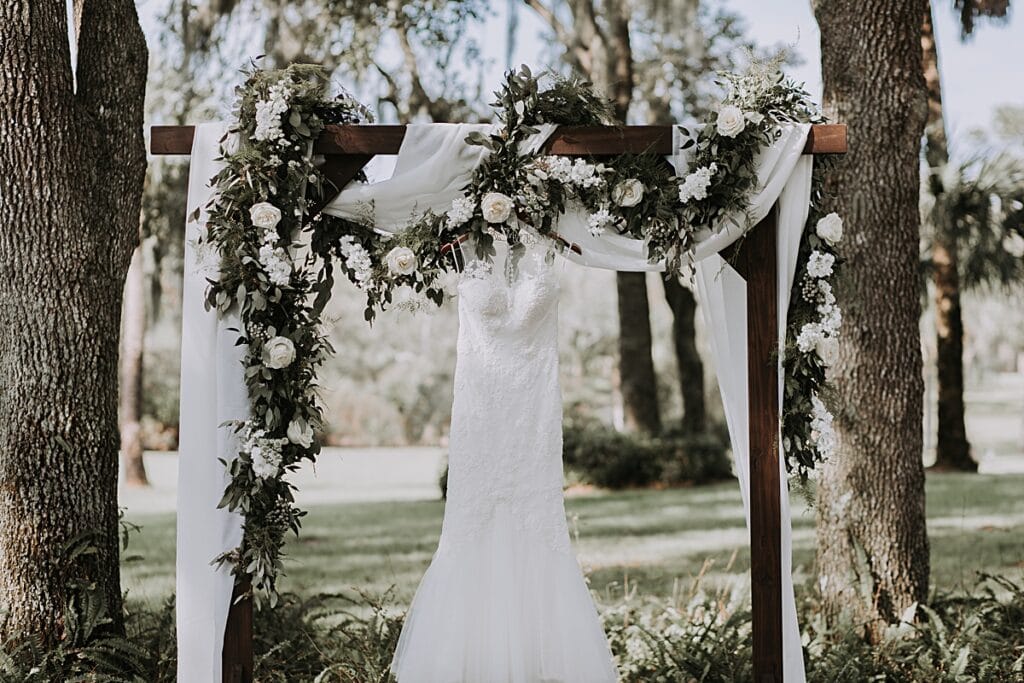 The lush greenery and succulents gave everything a rustic and clean look. And crisp white flowers mixed throughout added classic elegance to the beautiful venue. The ceremony was my favorite part of the wedding. Standing underneath the tall oak trees with everyone we love admiring us was so romantic and special.
What were the reasons you chose Up the Creek Farms for your wedding?
Up the Creek Farms was probably the fifth wedding venue we visited. Luis wasn't too thrilled about venue shopping, but he wanted to be a part of every decision we made. The second we pulled in, our faces lit up instantly! And not only was it absolutely beautiful and unique, but it was so us! Plus the staff was so welcoming and comforting – it was hard not to fall in love at first sight. After 10 minutes of being there, Luis said "this is it. I love it here and I want to get married here!"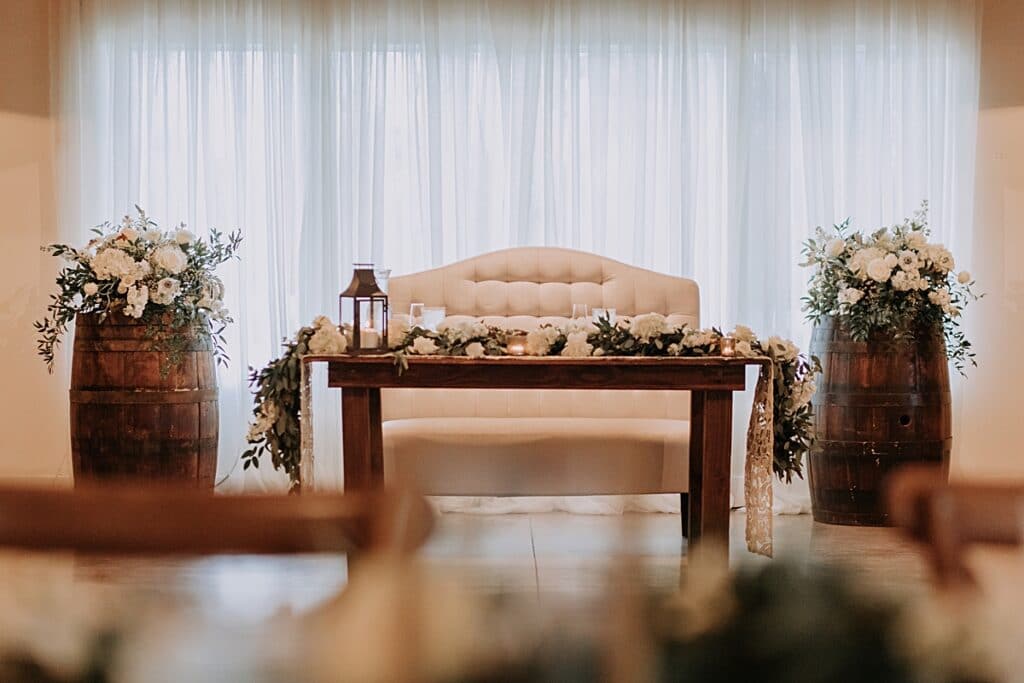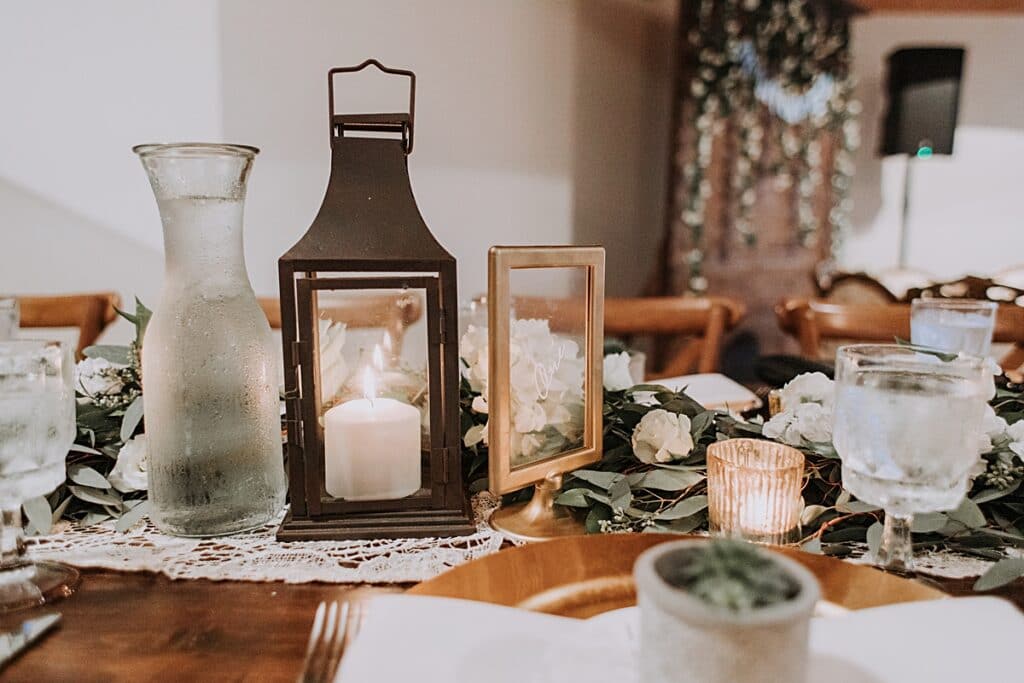 What were the personal details of the wedding that are a great reflection of you as a couple?
Luis and I wrote our own vows to each other and they were absolutely perfect! Each word that described us as individuals and couples was pure and genuine. They were funny, heartwarming and fun! (Just like us) For dessert, we chose brownies and cupcakes. We aren't big cake fans and wanted guests to enjoy a variety of desserts.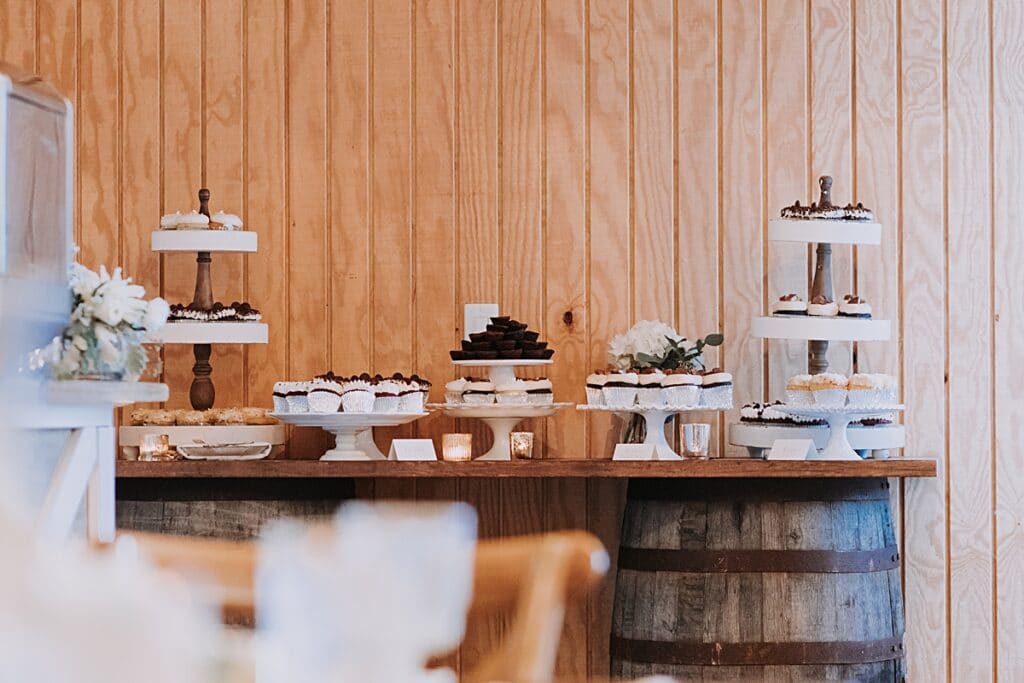 Memories, moments and stories about the day you would like to share.
Announcing us as Mr. and Mrs. Merizio as we entered the boathouse for the first time was an incredible experience. I will never forget that feeling of walking into a room filled with everyone we care about. It was such an exciting rush! We could feel the love and happiness from every single guest. That was quite an unforgettable experience!
What advice would you give to future Up the Creek Couples?
Have fun and be yourself! This day is one of the best days of your lives as a couple. It's the beginning of a new chapter together and it should be about you two. So take in every moment as much as you can because it goes by fast!
Thank you to all the vendors who helped make this day possible!
Planning + Floral + Design, Up The Creek Farms || CakeKrush || Andreo Studio Photography || Executive Catering || Blue Skies Entertainment || Beauty, Moments Metro Salon
Want more earthy inspired wedding ideas? Check out Stephanie and Nev's Earthy Boho Chic Wedding!