Jess + Stephen
A Romantic Storybook Wedding
Jess and Stephen's October romantic storybook wedding day was not only picture-perfect, but the day was downright delightful! Jess and her bridesmaids started the day by waking up in the Decklan House at Up the Creek Farms. They enjoyed Starbucks while getting ready for the big day ahead. Stephen and his groomsmen got dressed in their sleek suits, after a round or two of old school pool. Whimsical blooms by Buds Etc. and soft, flowing fabrics accented details in the romantic wedding reception fit for a storybook ending!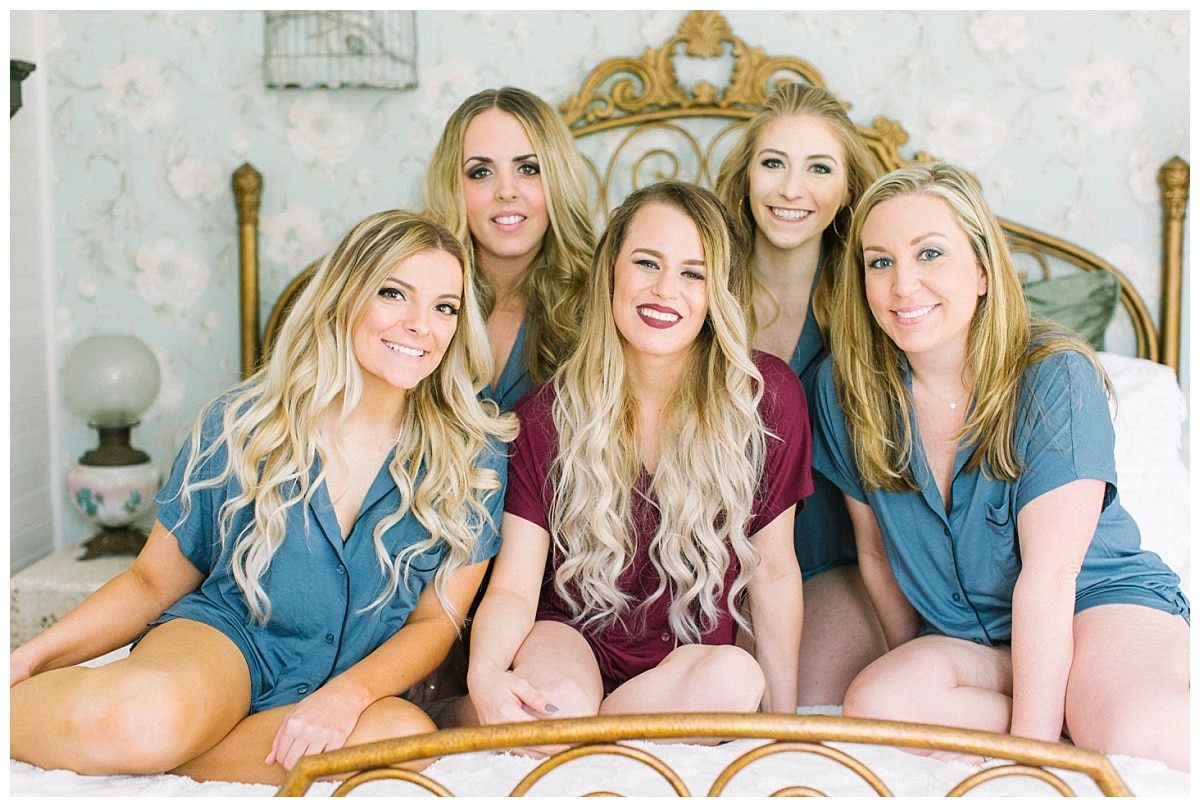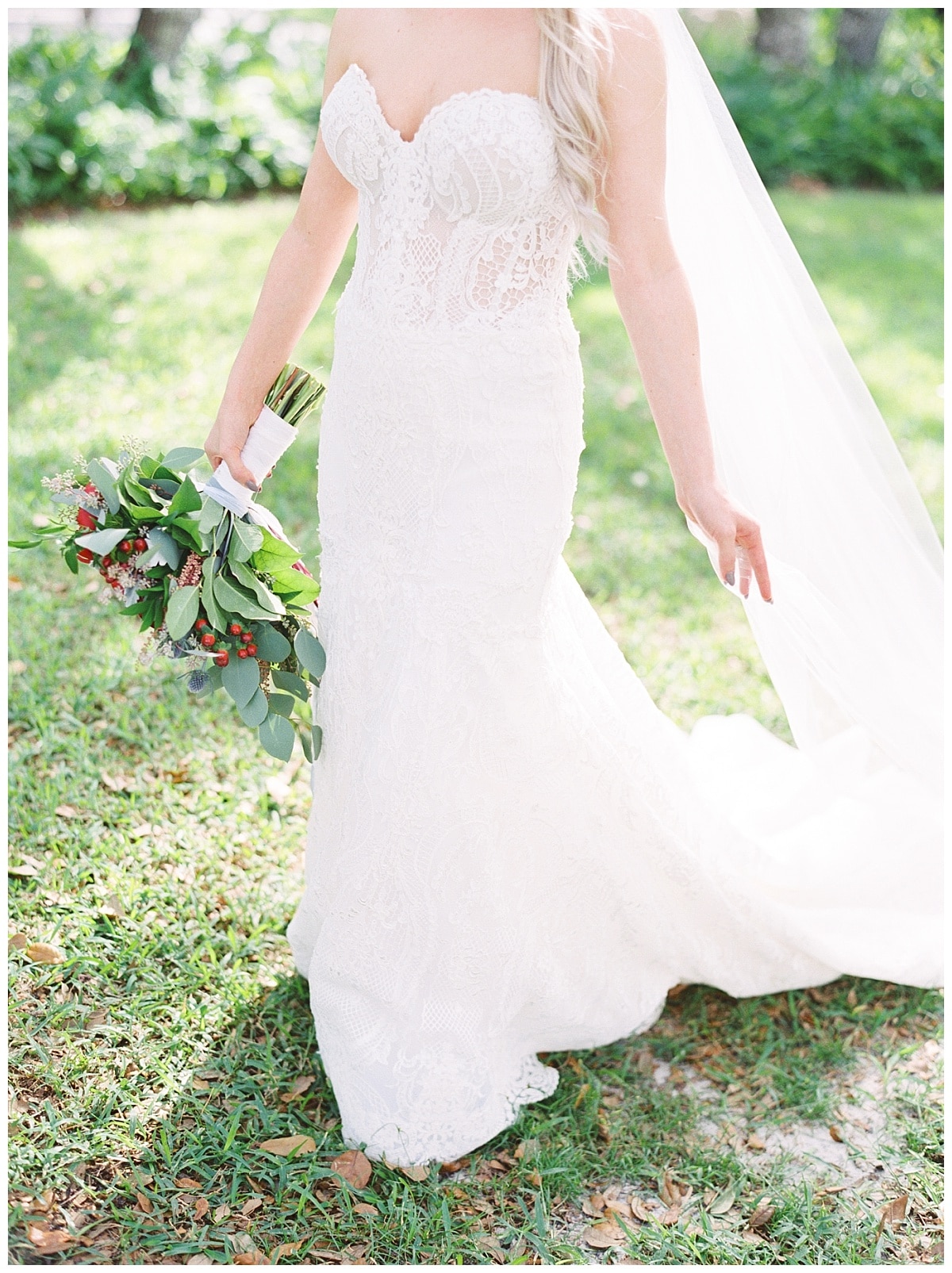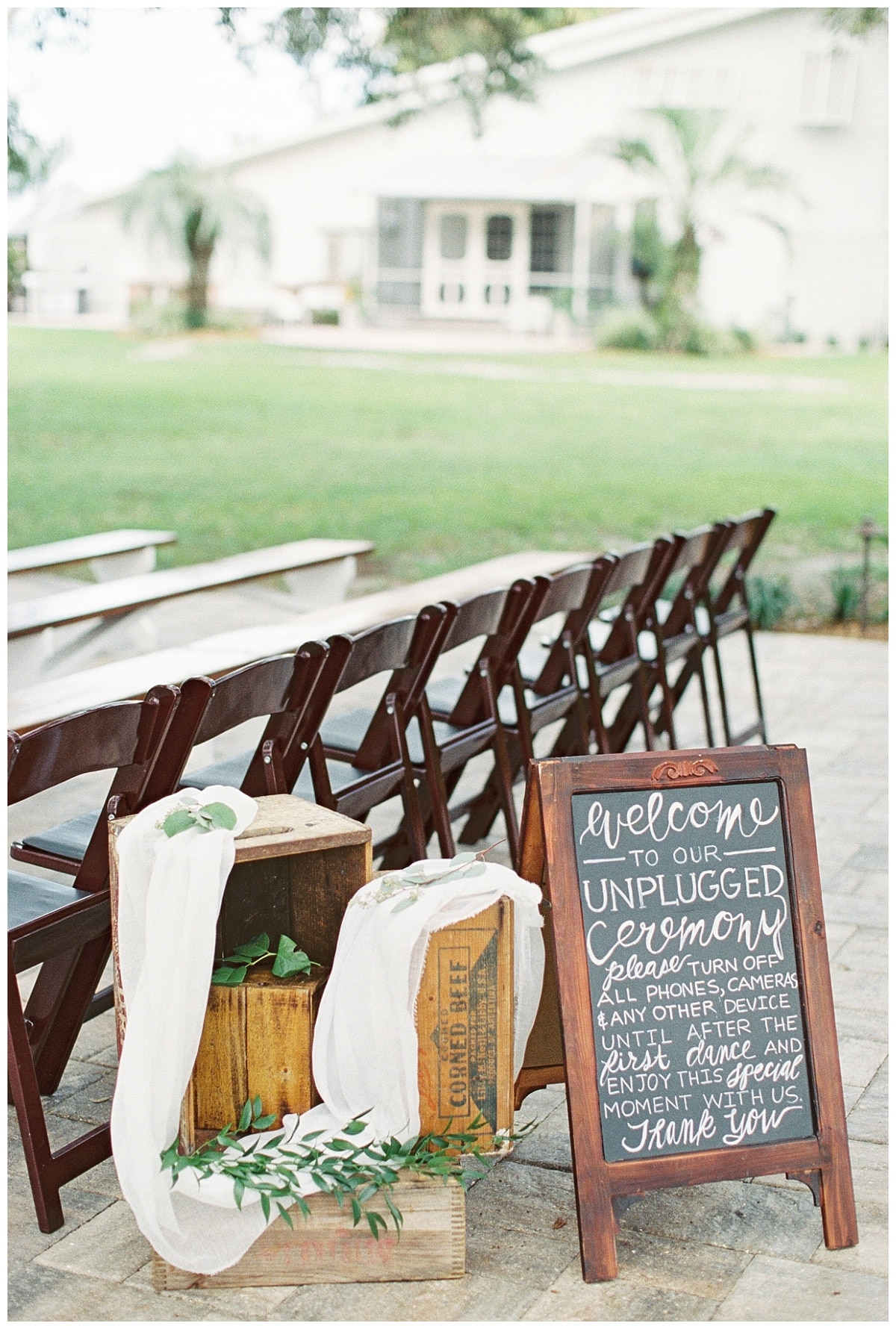 The guests arrived at the ceremony site and were greeted by a stunning gilded greenery ring sign with a simple, but intriguing advertisement of "Free Cake!" The grounds were decked out with dusty blue and burgundy decor, including a relaxing lounge under the mossy oaks. Inside was the equally-delicious-as-it-was-beautiful cake by Cakes So Simple.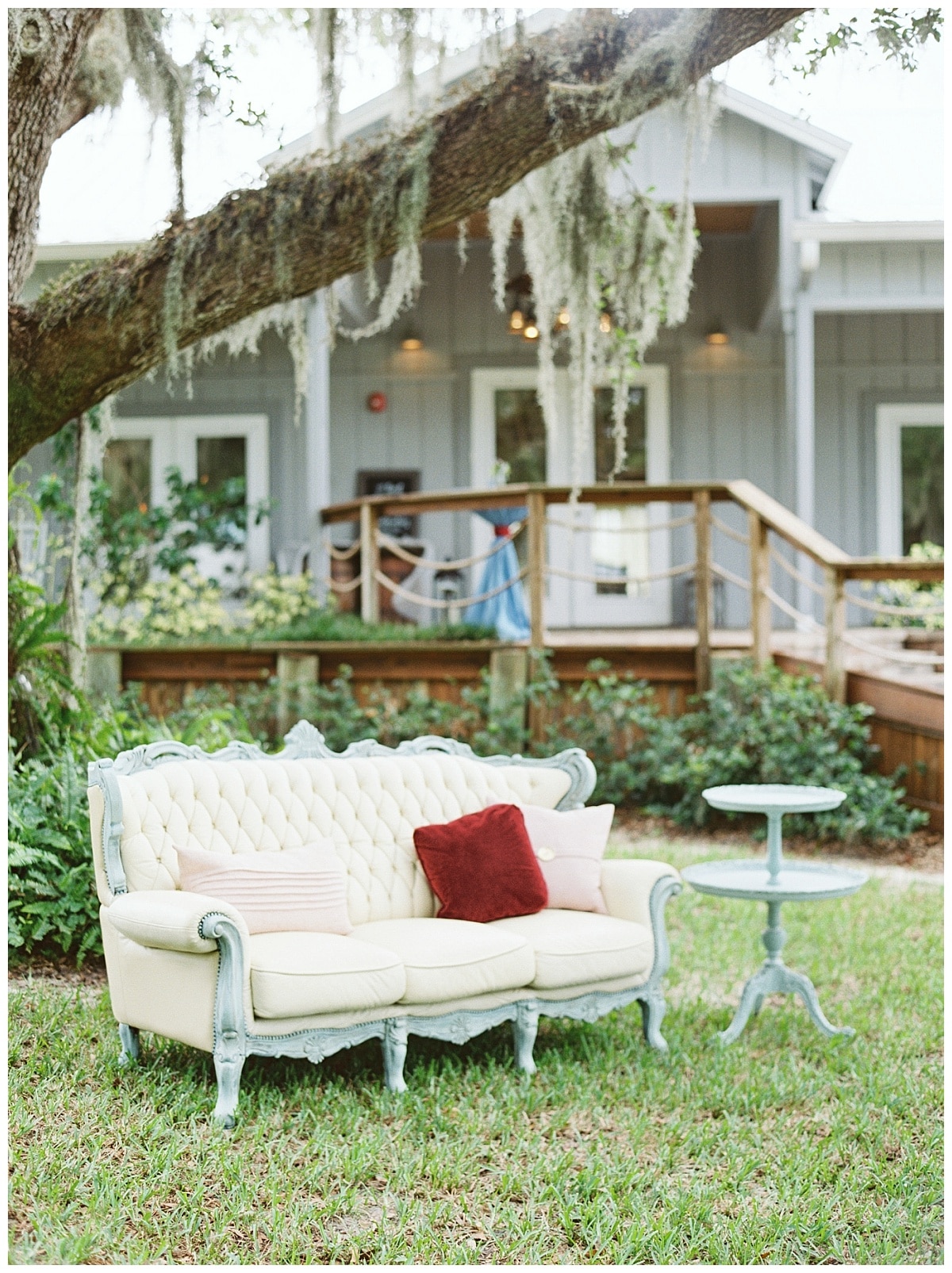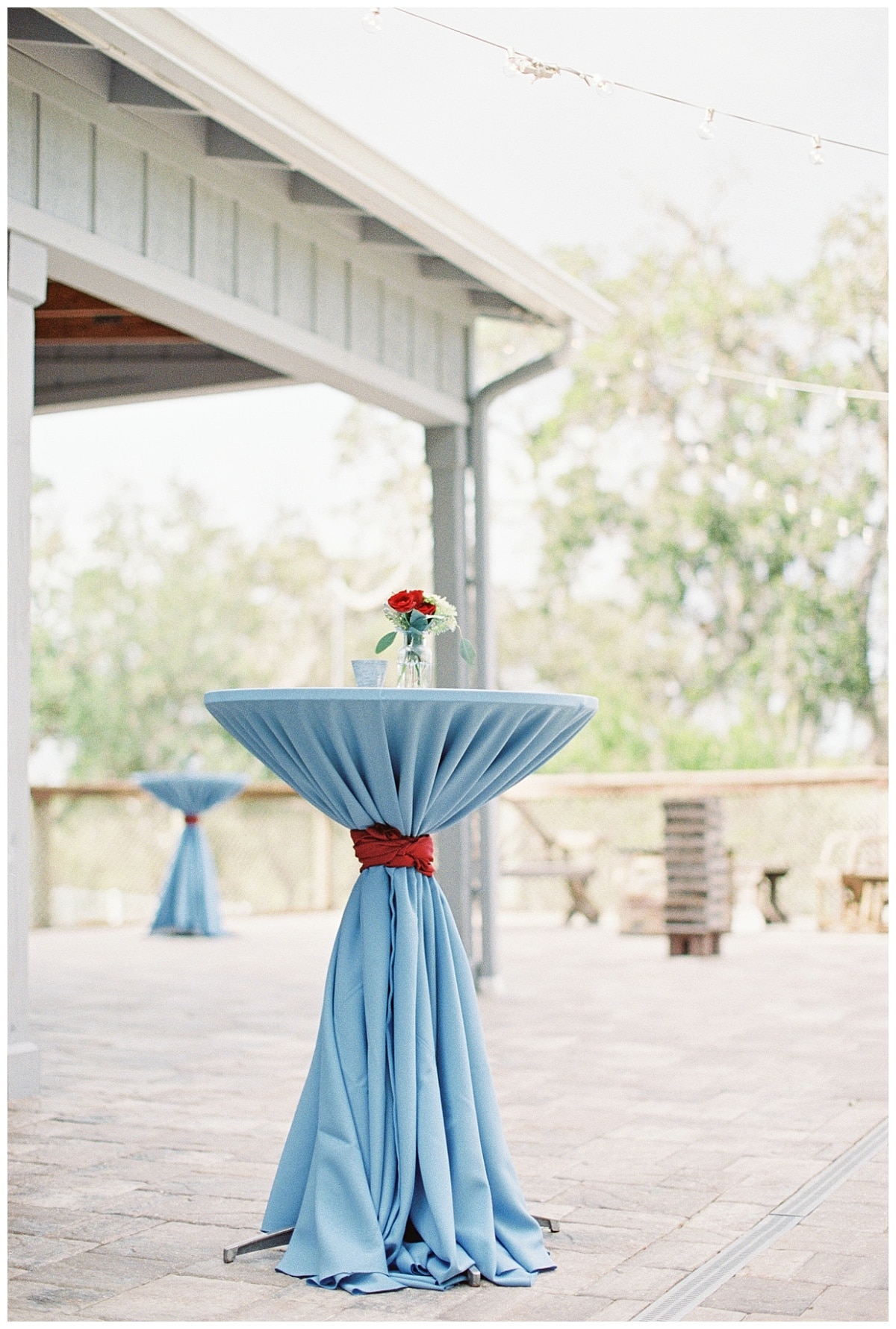 The corner of the boathouse sported a large chalkboard-style photo booth backdrop – perfect for guests to snap a fun pic. Placed at each guest's seat were deliciously spiced tea bottles – a treat to take home to extend the celebration. One of our favorite details of the day was Jess' dress, including the intricate detail of the bodice… SWOON! We know you will love all the romantic photos from this couple's storybook wedding day so comment and let us know what you think!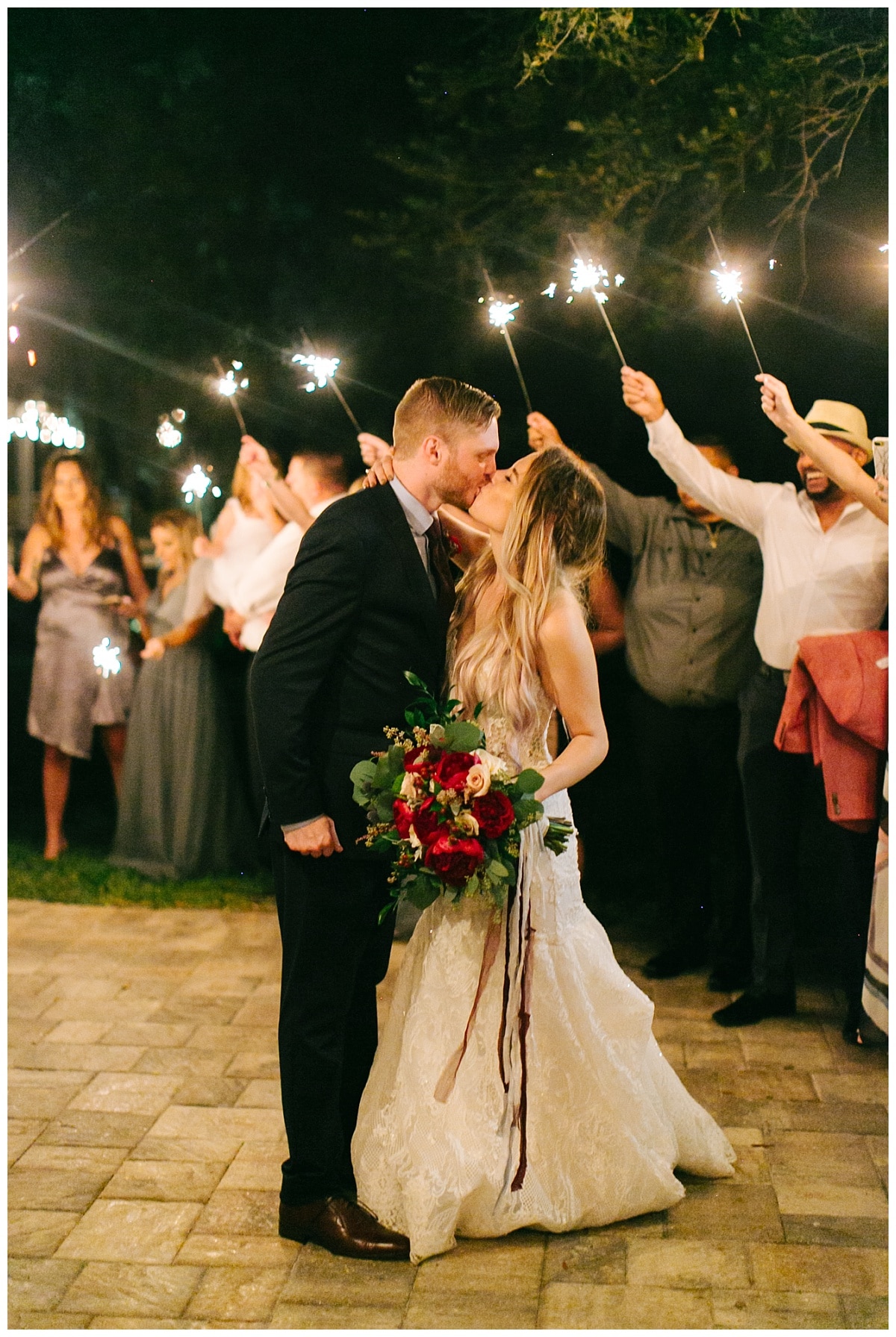 Thank you to the following vendors for making Jess and Stephen's wedding day amazing!
Kati Rosado Photography | Buds Etc. | Cakes So Simple | Sophisticated Gents | A Chef's Touch | Michael's Liquor | Crystal and Crates Vintage Rentals | Charlie & Jake's Barbecue