Patti + Gary
A Coastal Elegant Wedding
When asked to describe their coastal elegant wedding in seven words or less, Patti and Gary didn't hesitate with their reply. Put simply, they said it was the most magical day they could imagine. An added bonus? Their special day was on Superbowl Sunday.
A classic celebration with a touch of coastal colors. the couple incorporated fun personal touches into their decor like painted wine bottles, airplanes, and of course their precious standard poodles. And after planning to get hitched in the Bahamas, these newlyweds were beyond pleased they ended up in sunny central Florida!
What was the overall theme for your wedding?
Our interests all made their way into the theme of the decor. We're both avid wine drinkers and have a cellar, so we included wine bottles in our table number display. A nautical palette of blue and silver paid homage to our original Bahamian wedding plan and the florals used throughout reflected this idea of coastal elegance.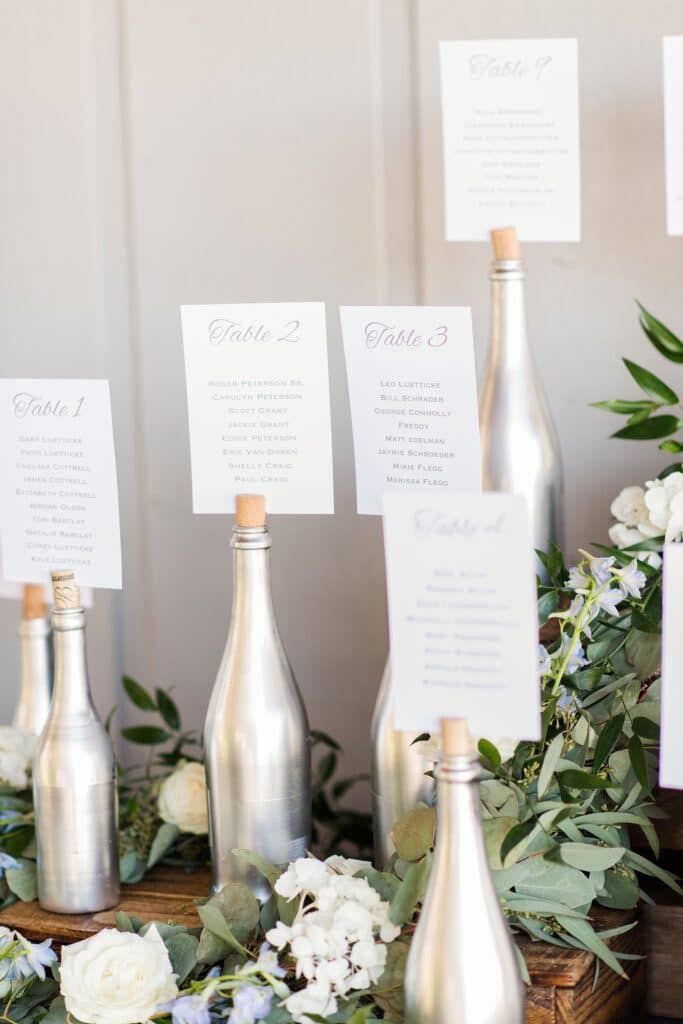 Our guest book was a canvas of us on an airplane. We love to travel a lot because Gary is a pilot and we have our own airplane. We couldn't bring our pooches to the party so we had life sized cutouts of Phoebe and Leonard made instead!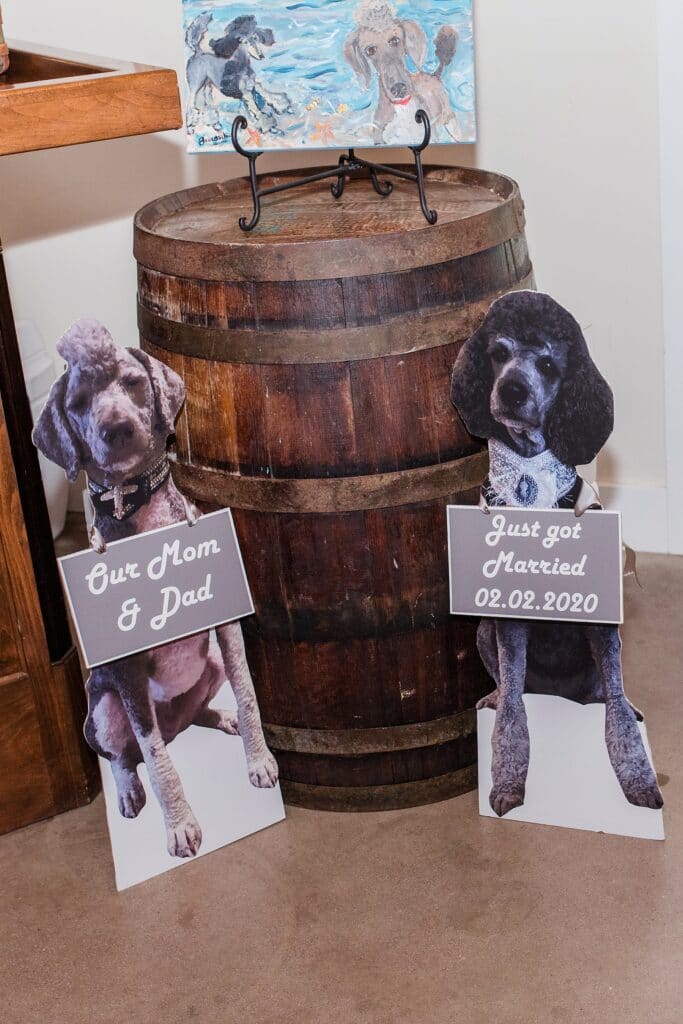 Tell us the story and inspiration behind your wedding.
We originally planned on getting married in the Bahamas. And through sheer coincidence ended up being referred to Up The Creek Farms by a local guy we met while doing our venue search in the islands. He has a business in the Bahamas, is friends with the owner and thought Up The Creek farms would be a good fit for us.
We had to stop in Florida anyway before entering the Bahamas so Jess, the owner picked us up at the airport and gave us a tour. The minute we saw the property we fell in love and knew we'd be married there immediately! The huge oak trees with moss hanging down were so beautiful and foreign to us. It's not something we see in Omaha, NE!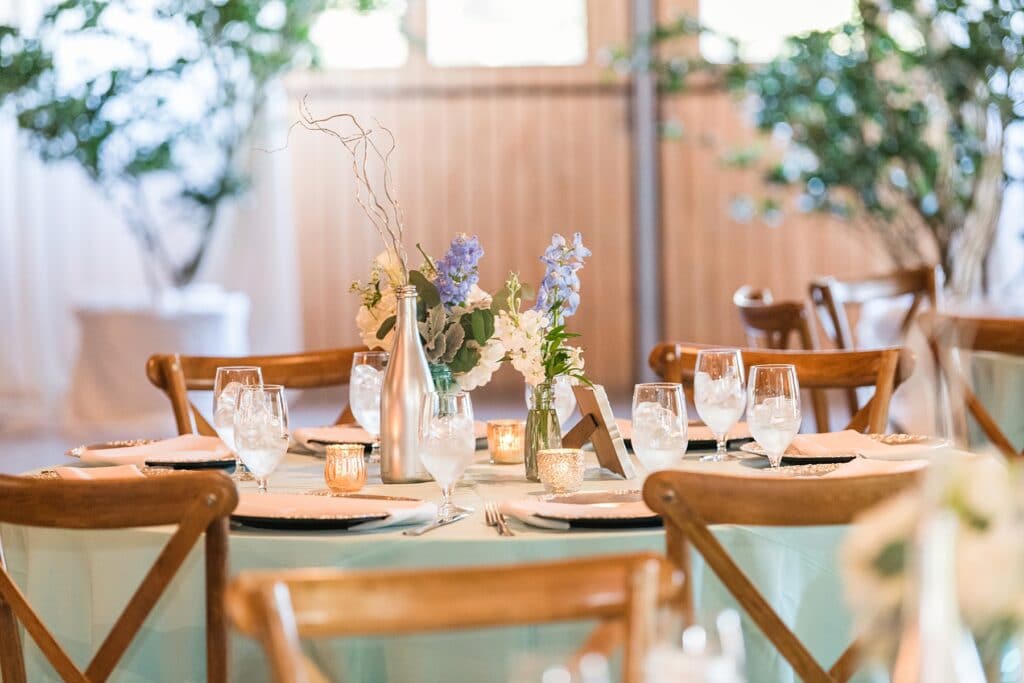 Up The Creek Farms is the perfect blend of old Florida charm and rustic elegance, making a coastal-inspired wedding easy to achieve with such a stunning outdoor space.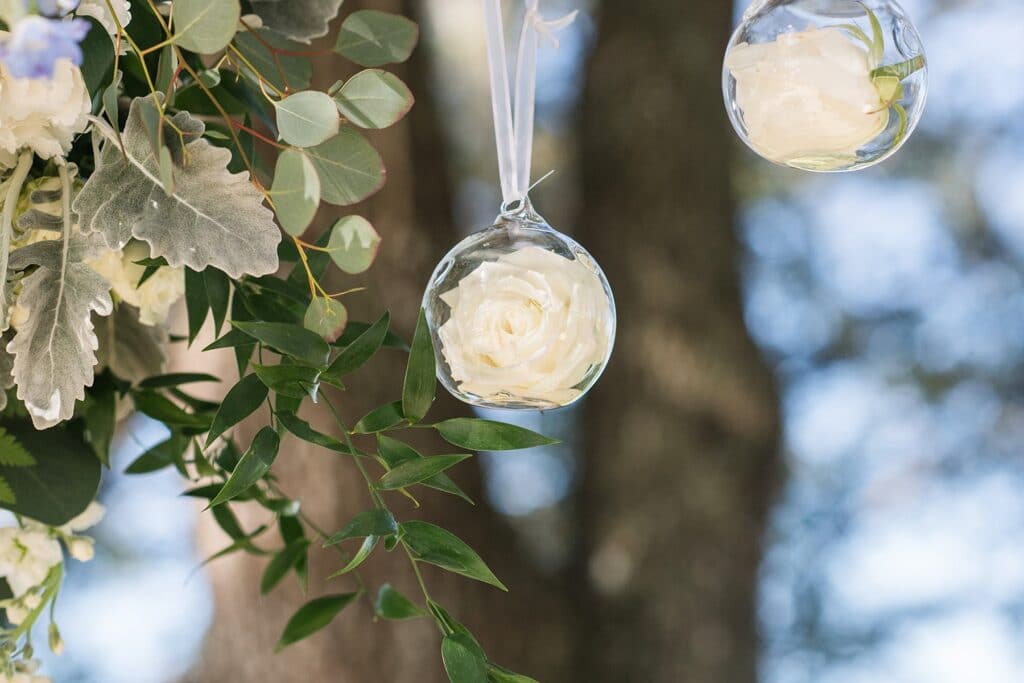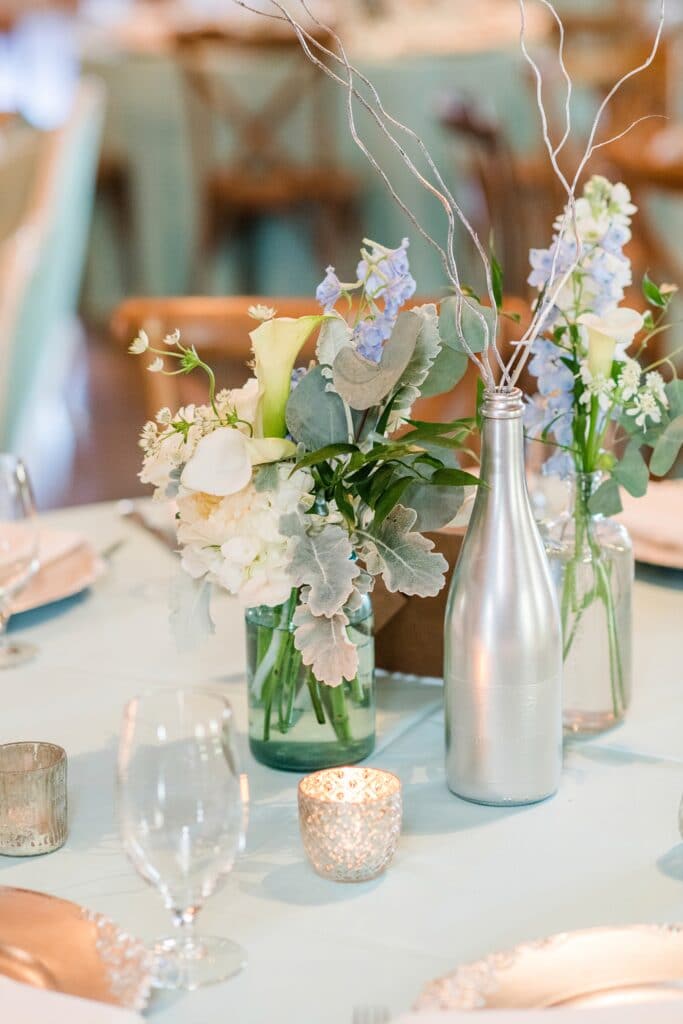 What were the reasons you chose Up the Creek Farms for your wedding?
We chose Up the Creek Farms for our coastal elegant celebration because it's beautiful but still had a relaxed vibe. Jess, her husband, and the staff were amazing to work with. Their packages make it easy for the bride and Kiera, the wedding coordinator did an amazing job. She kept us on schedule when it came to making decisions for the wedding.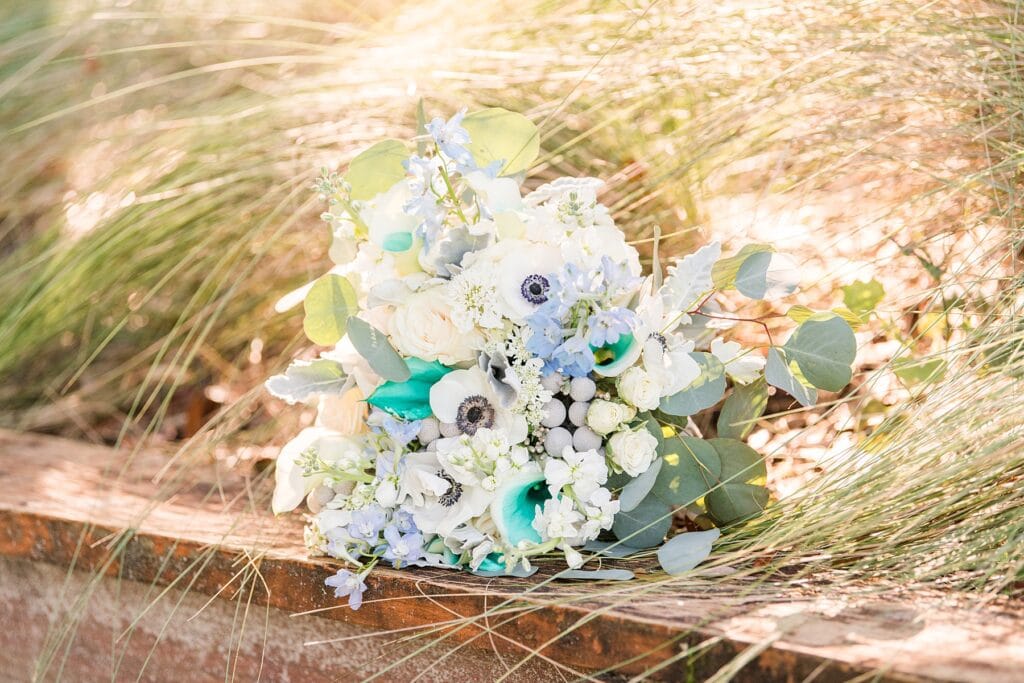 What were the personal details of the wedding that are a great reflection of you as a couple?
Every detail of the wedding reflected our personalities which gave guests a glimpse of who we are as a couple. I loved how personal we were able to make it. We hired a band that Jess and Kierra recommended. They learned specific songs for our wedding and accompanied my daughter's song during the ceremony.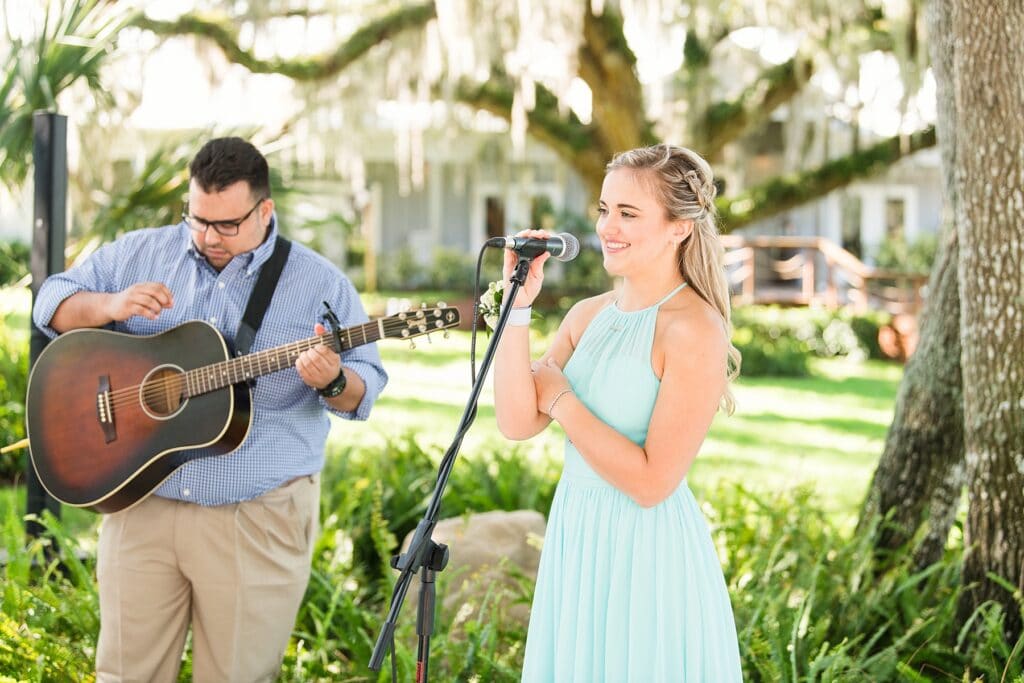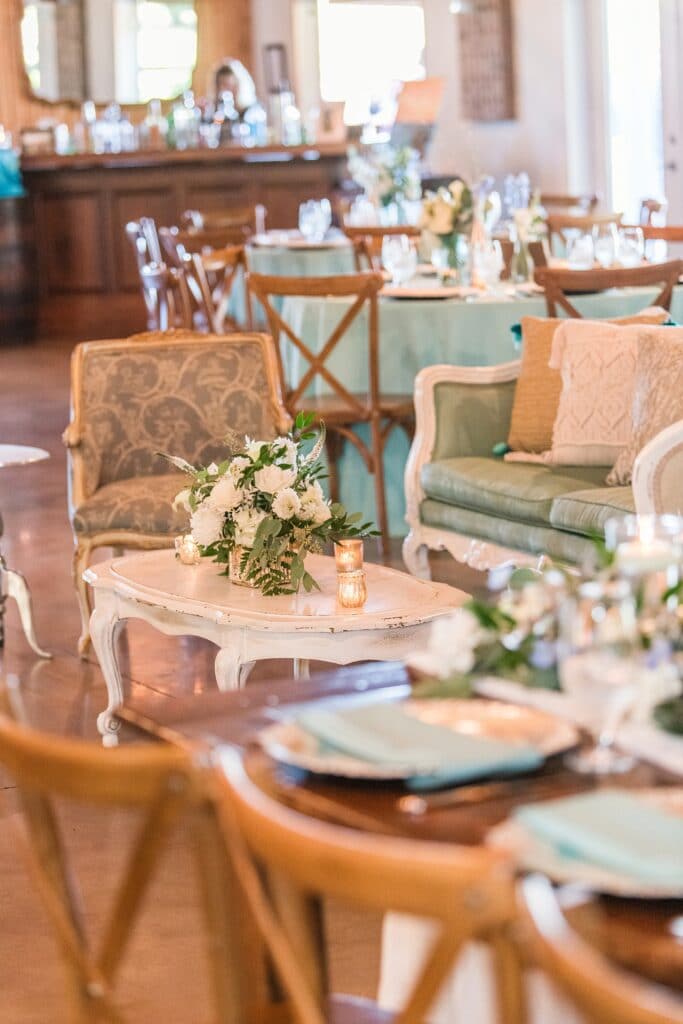 Memories, moments and stories about the day you would like to share.
The entire day was amazing. All 70 guests raved about how smooth everything went. The food from Green Turtle was delicious and our gelato bar was awesome. We loved that the band let us select 20 of our favorite dance songs. Our flower girl (granddaughter ) and ring bearer( my cousin's son) were so adorable and stole the show! They even made it all the way down the aisle.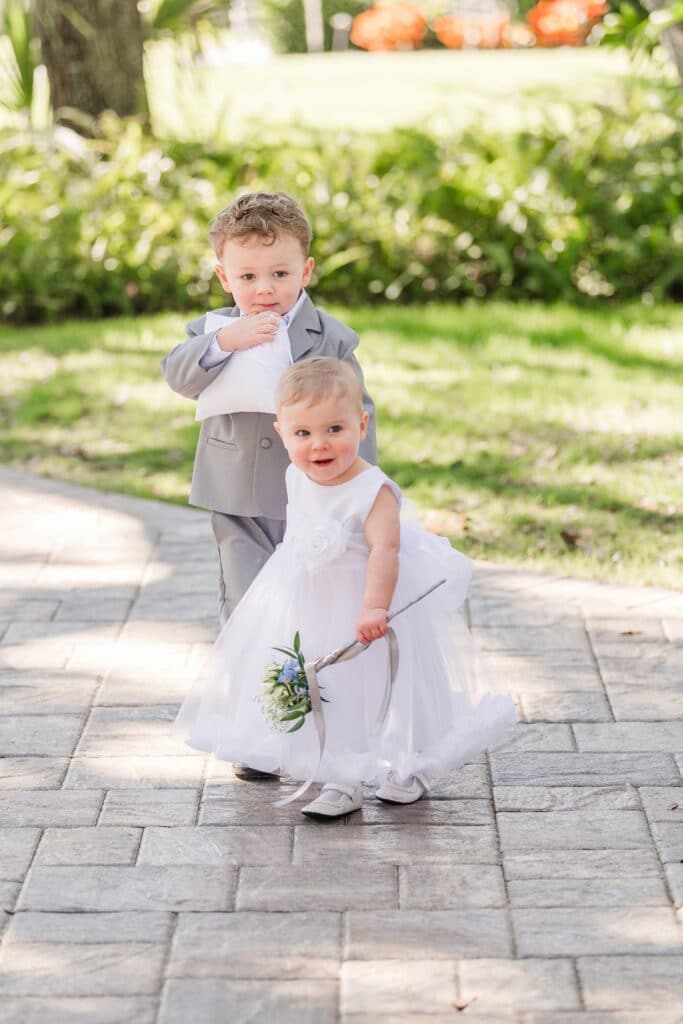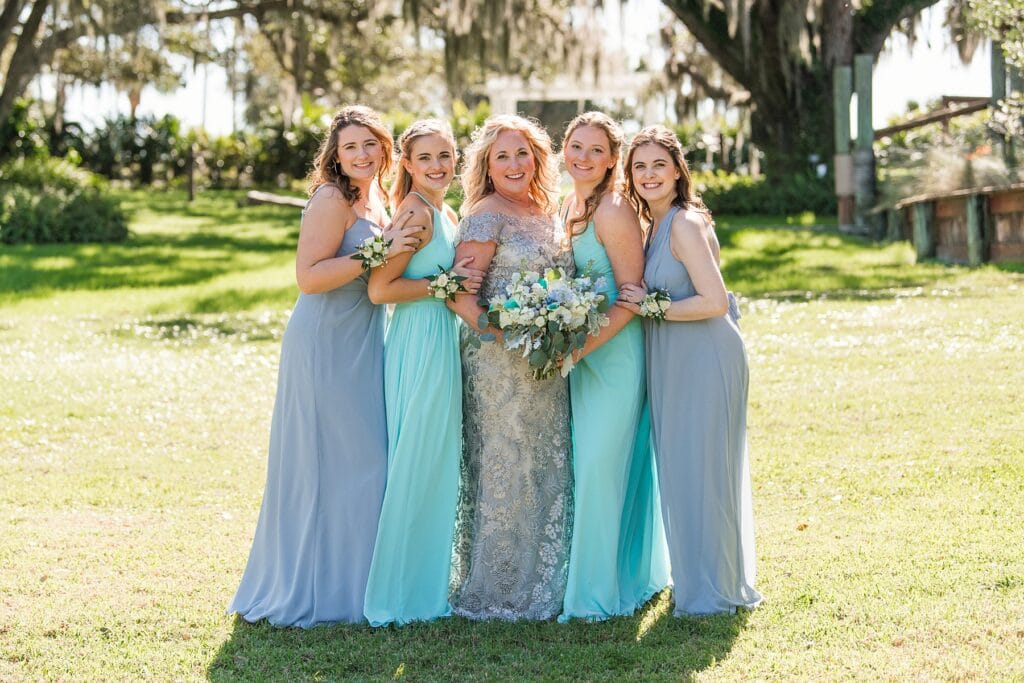 What was the most important lesson you learned while planning your wedding?
I learned that I truly couldn't have planned my wedding without the help of Kiera, our wedding planner. It really helps to have a team of professionals who work with local vendors all the time and can recommend companies they think are a good fit.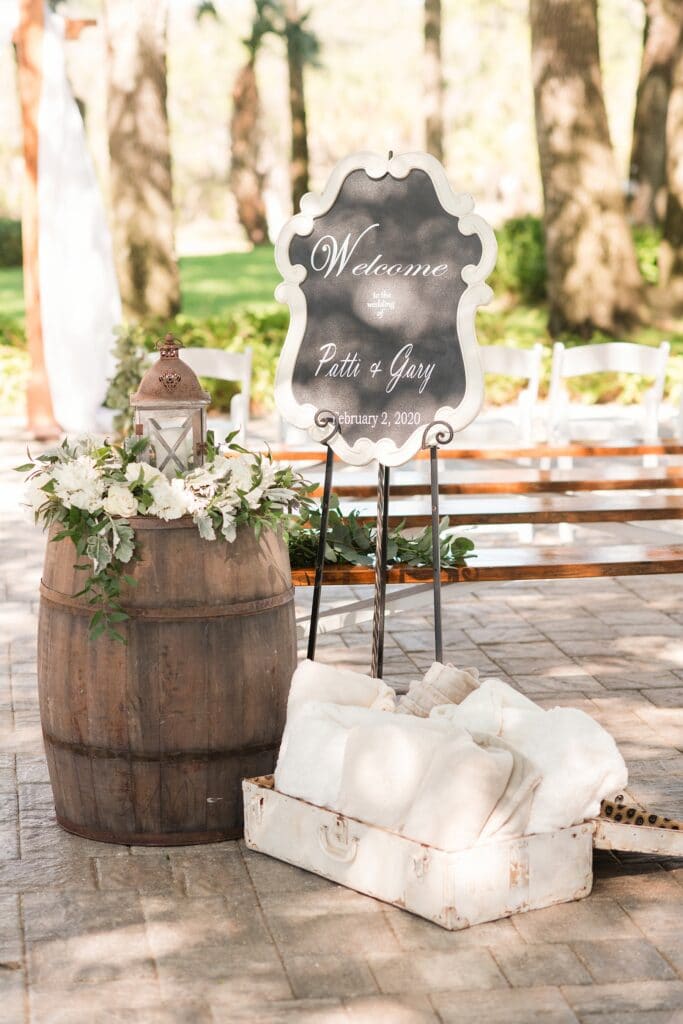 Thank you to all the vendors who helped make this coastal elegant wedding day possible!
Liz Cowie Photography || Green Turtle Catering || Up The Creek Farms Florals || Sweet City Gelato || Bella Chic Beauty