Sara + Bill
Whimsical Southern Wedding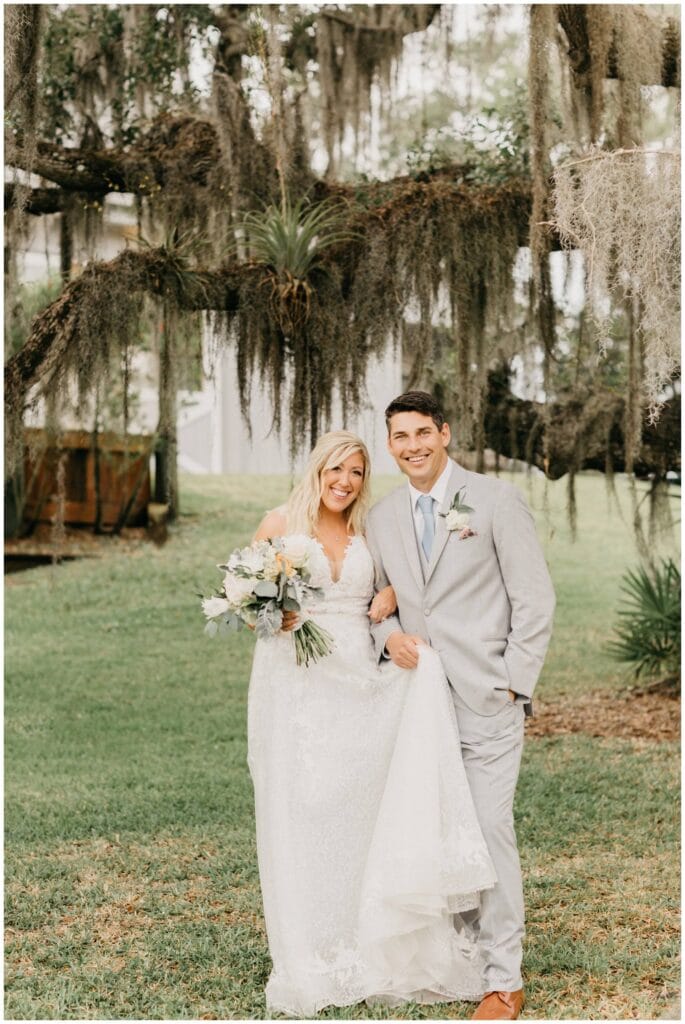 It may come as a surprise that this beautiful couple didn't have a theme in mind when planning their whimsical southern wedding at Up The Creek Farms. Sara works in event planning, but she had no reservations about letting the design and floral team shine for her special day. Like so many UTCF weddings, the main focus of their day was to simply be together with all of the people they love and celebrate an amazing time in a beautiful place. And they certainly did!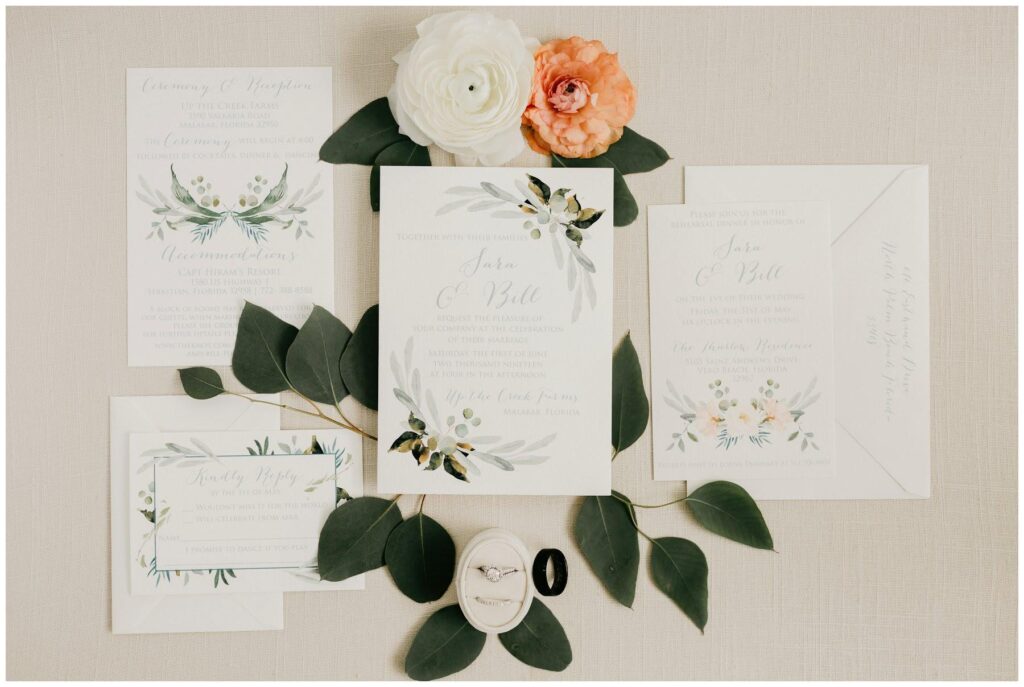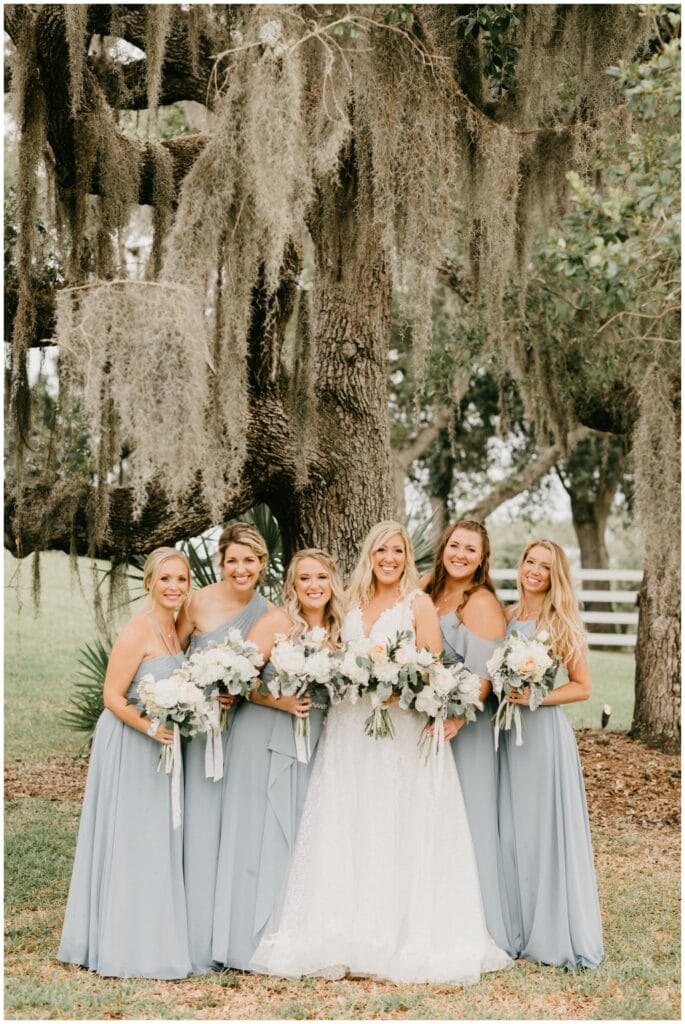 Your wedding in 7 words or less:
Classic, Effortless, Elegant, Whimsical, Laughter, Unforgettable & Fun!
Tell us the story and inspiration behind your wedding.
We had an idea of the colors and flowers we envisioned but gave the Up The Creek team the complete freedom to design something beautiful on their own. One huge selling point was that this venue provides a wedding planner throughout the entire process. Briana made it a much easier and fun process! She was incredible. I truly wanted to be able to enjoy the experience and not worry about all of the small details. Bill and I are a pretty laid back and fun couple, so we just wanted a magical setting to show our love for each other and bring our two families together. Bill is originally from California so being able to celebrate with the extended families that we don't see as often was really amazing.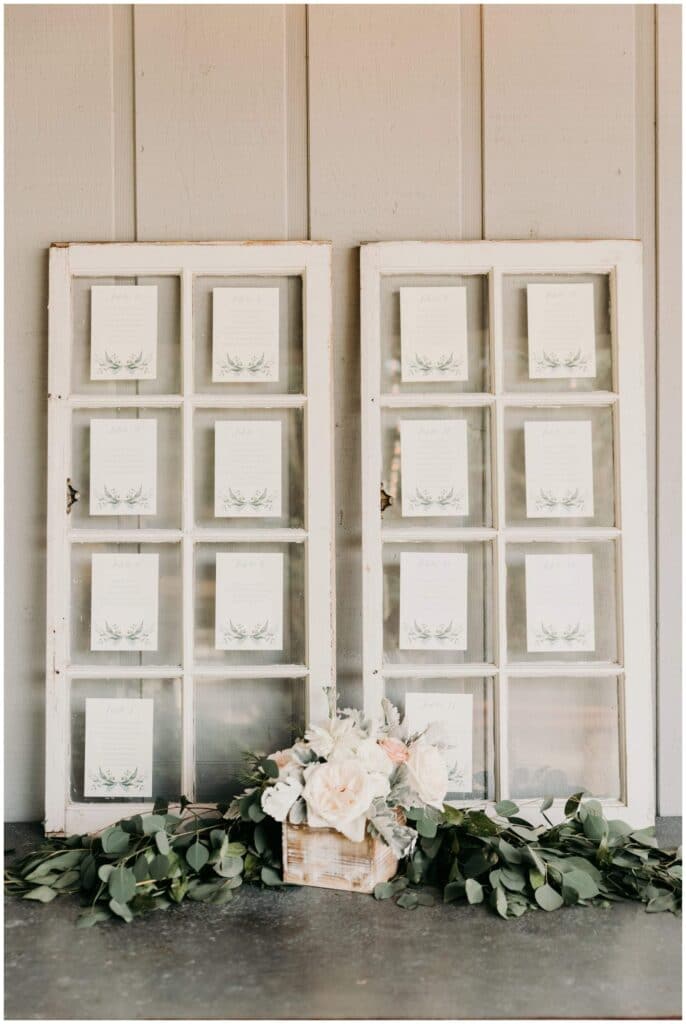 My dress was by Maggie Sottero and I actually found it while dress shopping on my own. I've always been a very independent person so I wanted to avoid all of the fuss of a big group outing. I brought my mom back with me to East Coast Bridals and with her blessing, I said yes to the dress!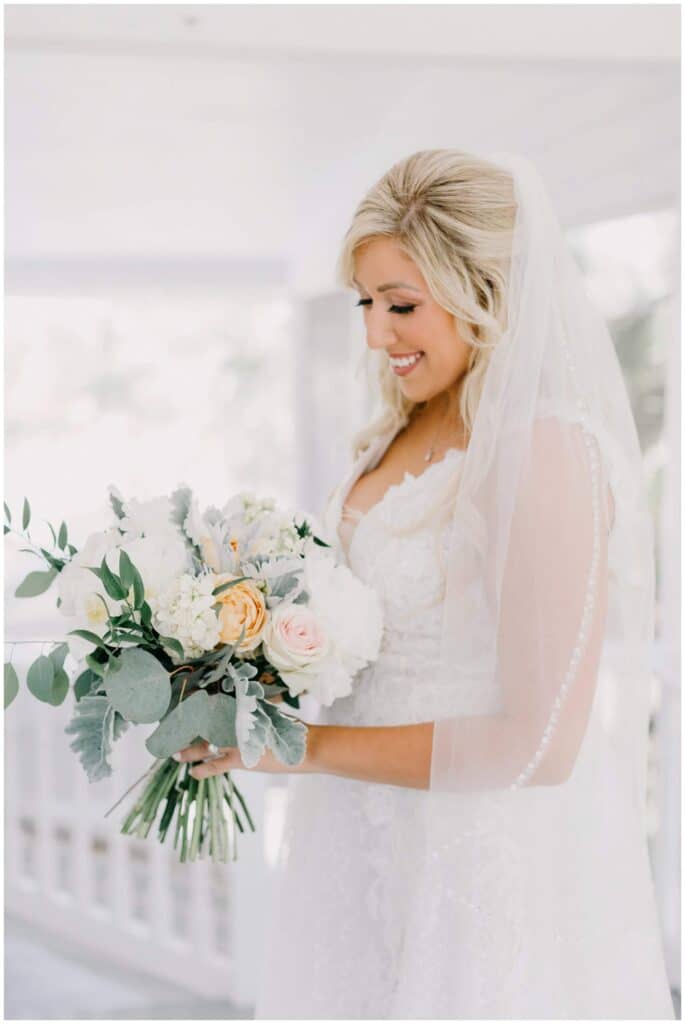 What were the reasons you chose Up The Creek Farms for your wedding?
I fell in love with Up the Creek Farms immediately. It was so beautiful that I didn't even look at any other venues. It was everything we dreamed of, and I knew right away I wanted this to be the place Bill and I married at. The rustic setting and ambiance were absolutely perfect. Bill and I were both so awestruck with the beauty of the natural setting, the old oak trees, and calming creek. Plus all of the personalized attention – It just couldn't be beat!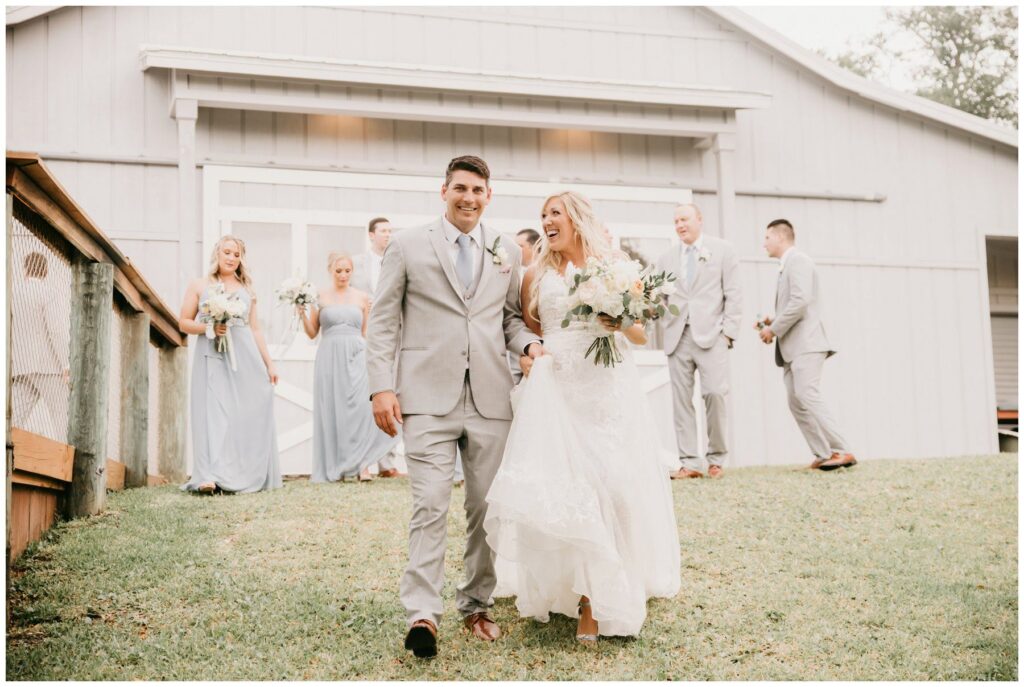 What were the personal details of the wedding that are a great reflection of you as a couple?
We really love trees, fresh flowers, and nature in general. We always have fresh flowers from the local Farmer's Market in our home. The in-house florals throughout our wedding were absolutely lovely!
Memories, moments and stories about the day you'd like to share
Not a lot of people know that I get stage fright. Being the center of attention makes me so uncomfortable, so I was really nervous about our first dance. Bill helped calm my nerves – he's my biggest cheerleader, support system, and pushes me out of my comfort zone. Bill made me promise him one thing the night before our wedding day: that I wouldn't be scared during our dance and would let go and enjoy the moment. I spent the first portion whispering to him that I didn't think I could do the twirl or the jump into his arms we had planned. He whispered back words of encouragement and said we are going to do it! It was such a great moment for us. I'm smiling just thinking about it.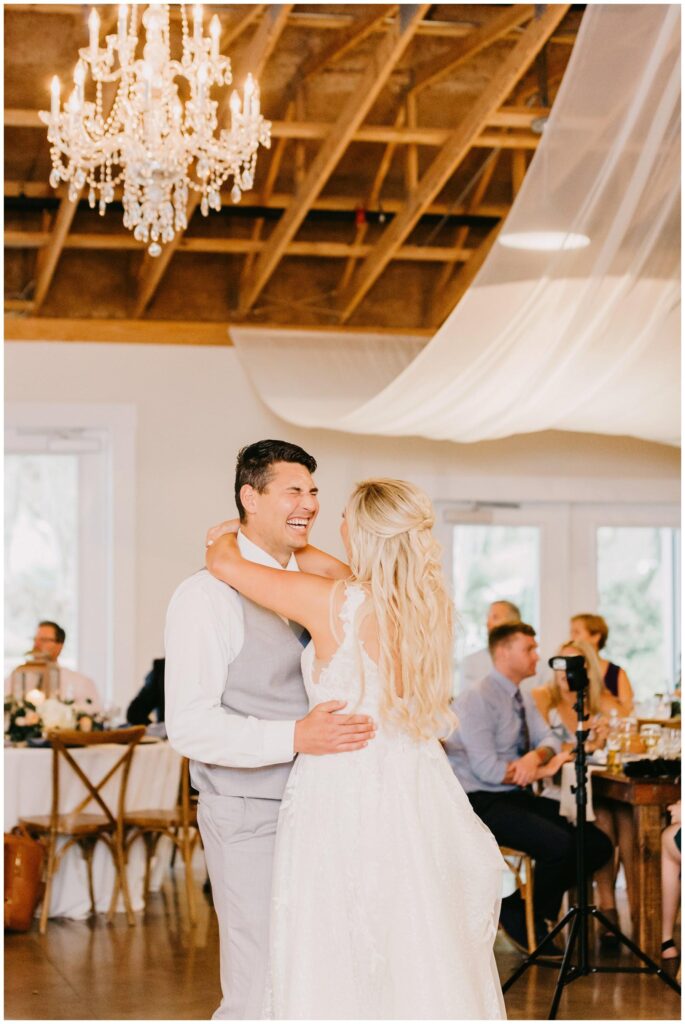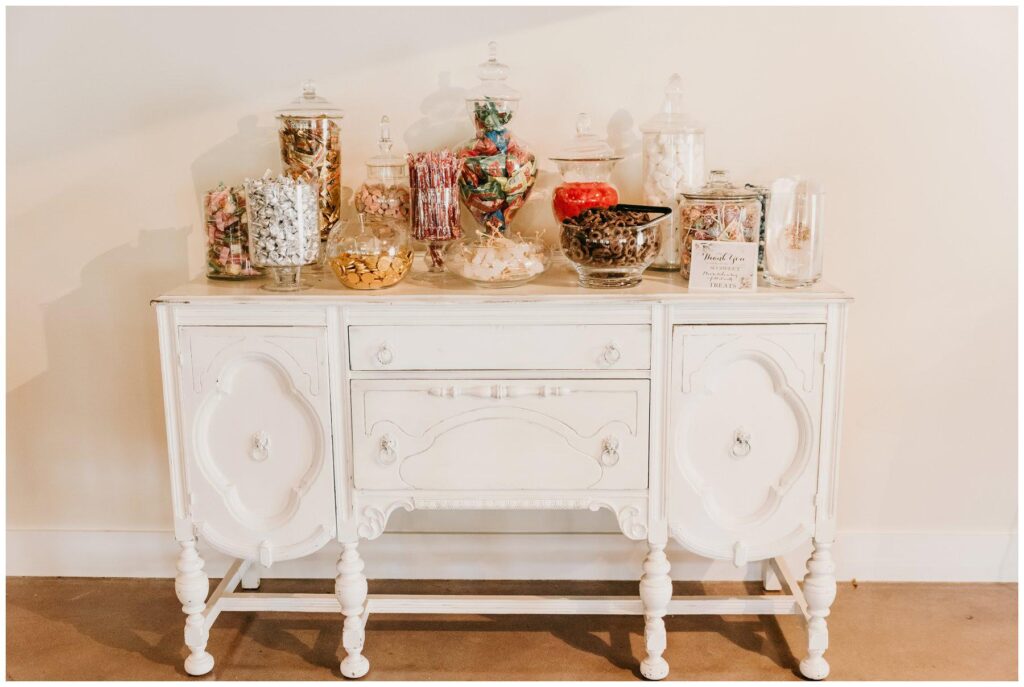 What advice would you give to future Up The Creek couples?
It really goes by so quickly, so try to relax and enjoy the day. Don't stress because this team has got you covered!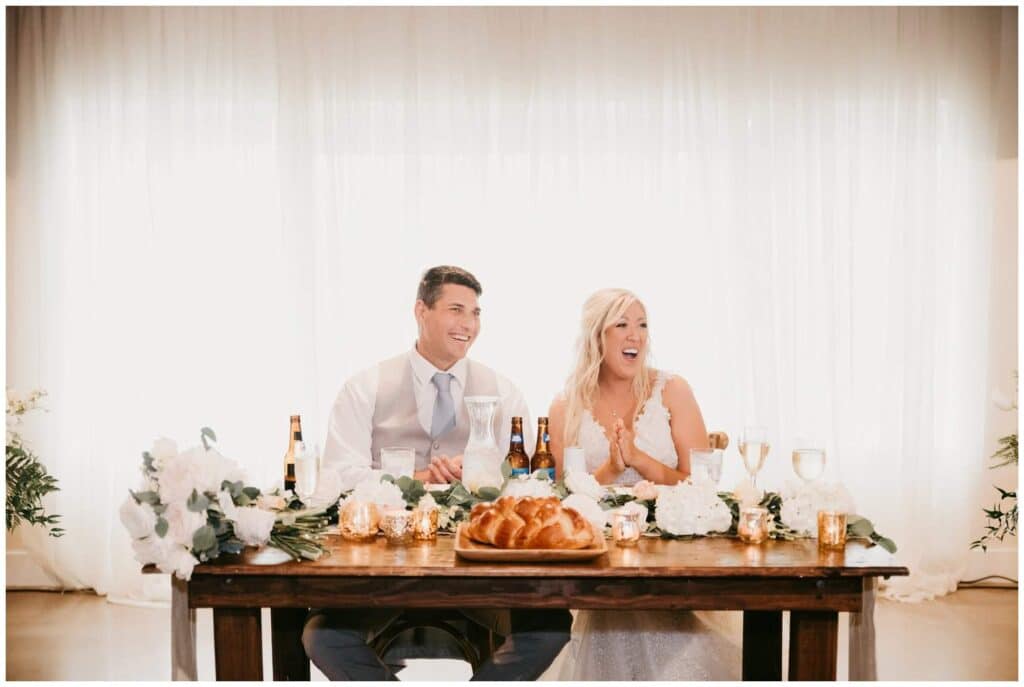 What was the most important lesson you learned while planning your wedding?
Most people have a set vision of how they want the day to go. While you can't make everyone happy, you can make small concessions that mean a lot to someone else.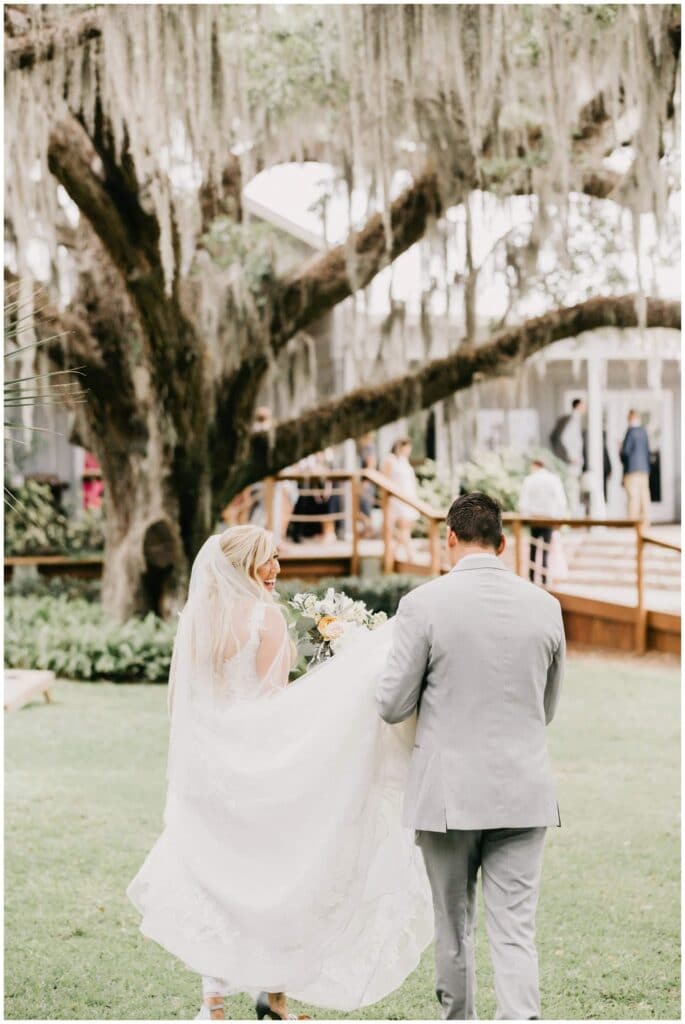 Thank you to all the vendors who helped make this day possible!
Jessica Bordner Photography || Executive Catering || Cake by CakeKrush || Crystal and Crates Vintage Rentals || Wedding Planning + Flowers by Up the Creek Farms || Dress from East Coast Bridals || Blue skies Entertainment
For more southern wedding inspiration, check out Courtney & Cre's charming old Florida wedding!