10 Adorable Ways to Have Your Dog In Your Wedding
Paying Homage To Your Favorite Pooch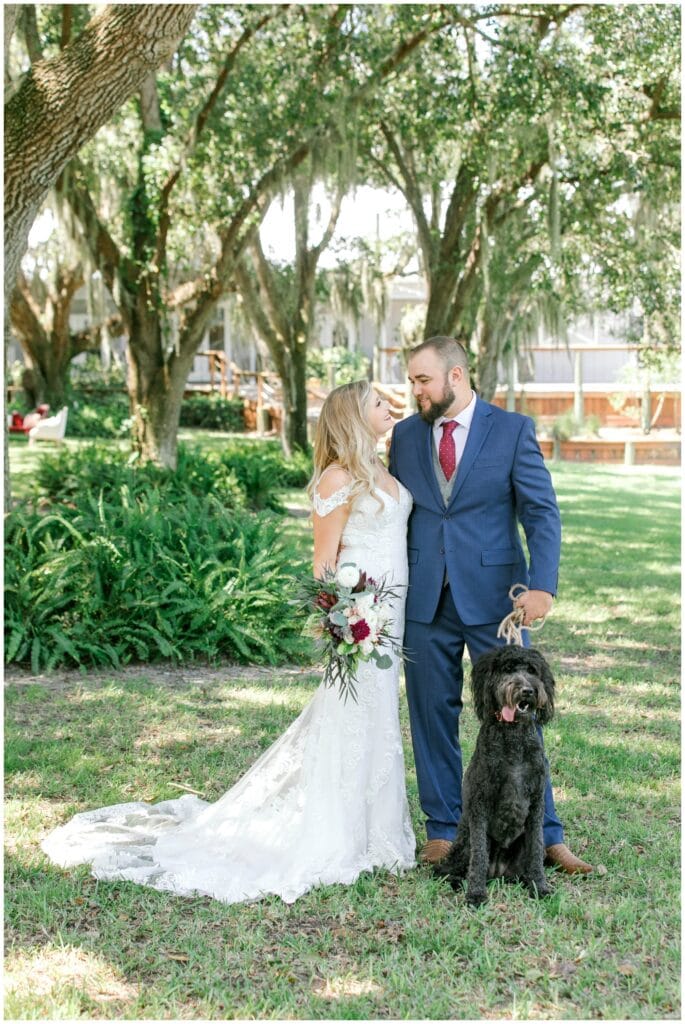 If you're anything like us, you treat your four-legged friends like family. So what better way to pay tribute to your best furry friend than to incorporate them in one of the most important days of your life? From stunning custom made signs to cute wedding decor, we're showing you 10 adorable ways to have your dog in your wedding. Scroll below to see how you and yours truly can pay homage to your favorite pooch!
1. Cocktail Napkins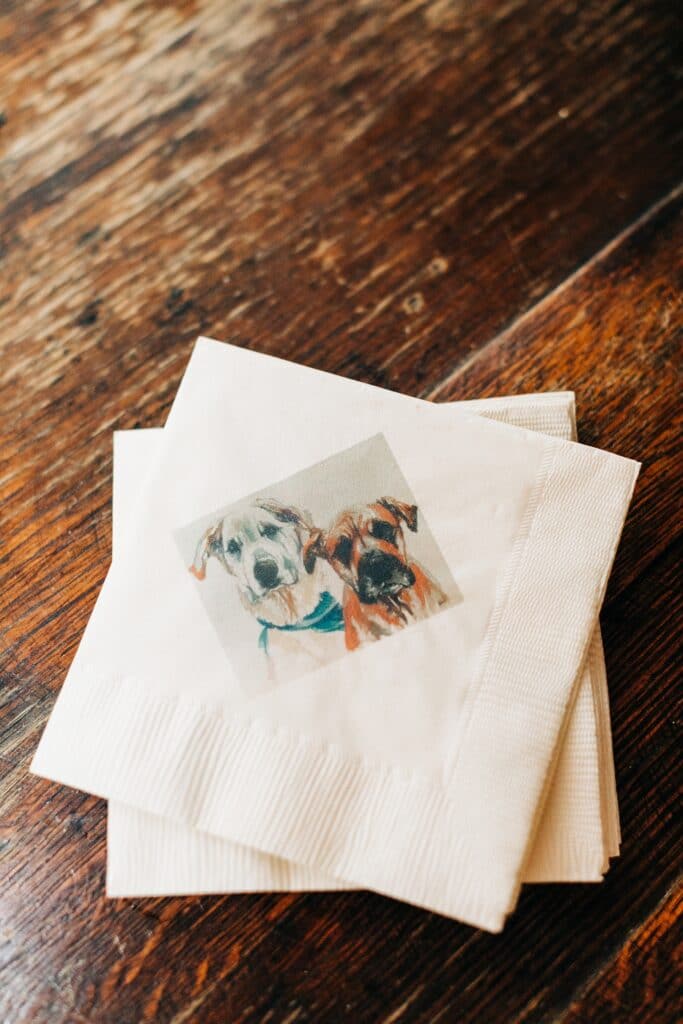 Custom napkins with an illustration of your canines is a unique way to add them into your cocktail hour decor.
2. Cake Topper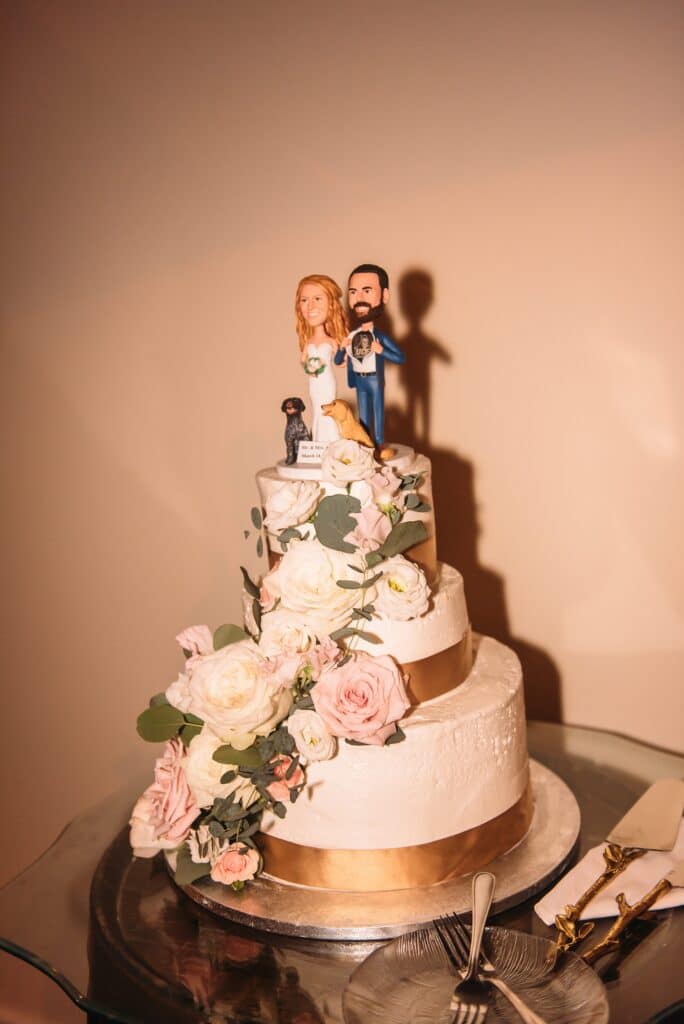 We love how realistic this cake topper was. And what a cute way to give guests a portrait of your real life at home with your pooches!
3. Signature Cocktails
Custom cocktail menus are a cool way to get guests to try new drink ideas and naming them after your dogs gives it a personal touch.
4. Cute Family Photo Op
First looks are a favorite among modern day couples. Since Up The Creek Farms allows dogs, it's easy to include them in your wedding day photos.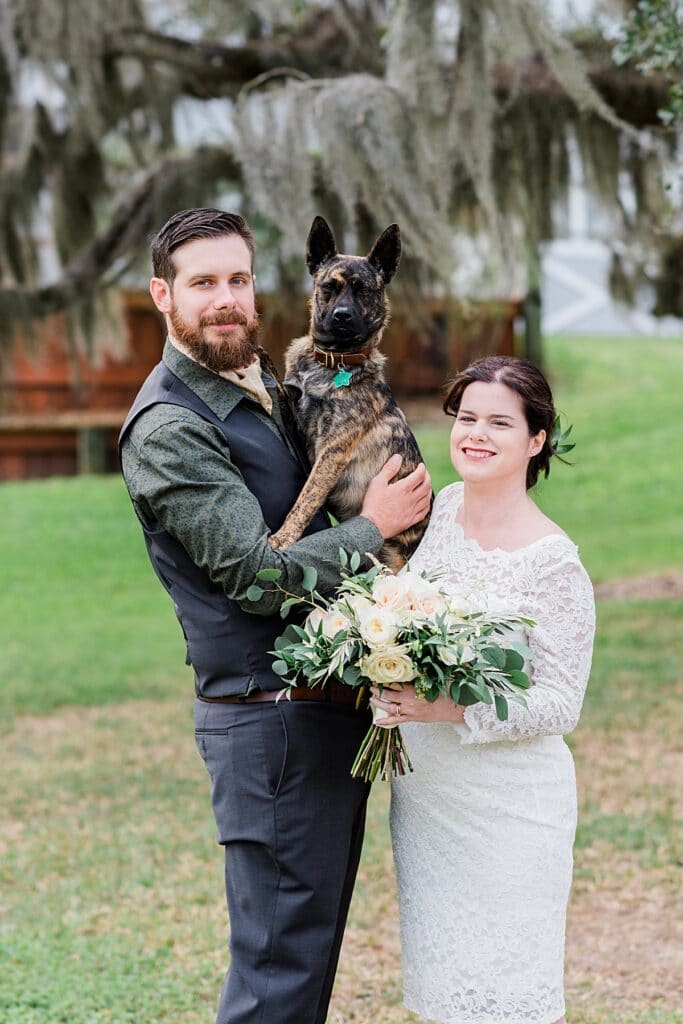 5. Canine Charity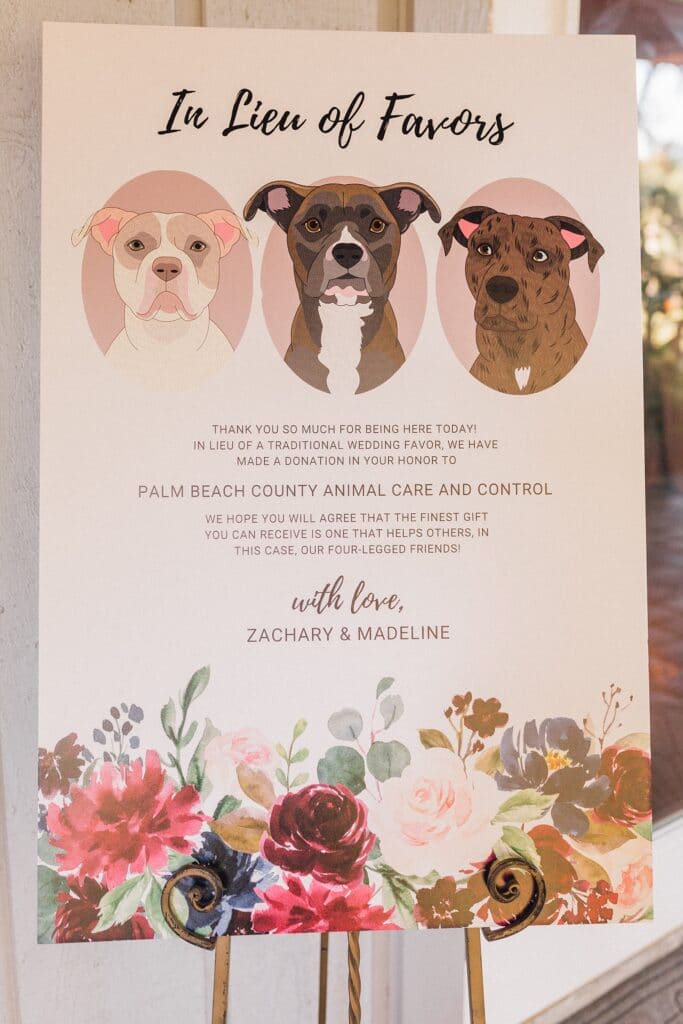 This couple decided to swap the wedding favors for a donation to their favorite animal charity – a nice way to show guests you give back.
6. Funny Cardboard Cutout
Who doesn't love a good gag on such a serious day? This giant cardboard dog cutout was just as showstopping as the reception decor.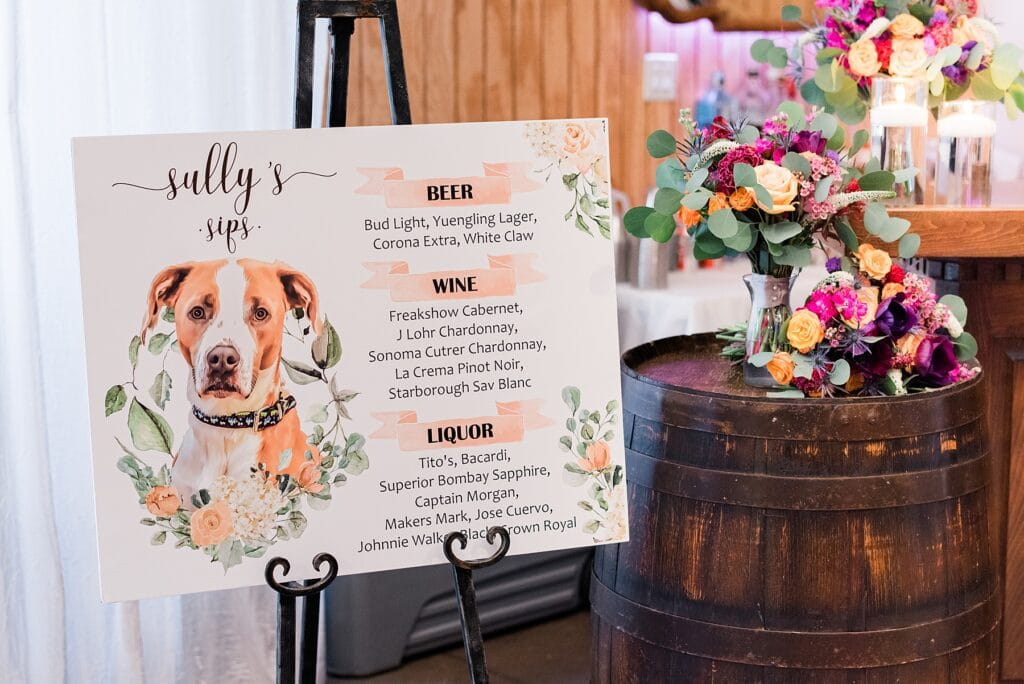 Make sure your dog is a big part of your special day by including them on wedding signs that stand out.
8. Part of the Wedding Processional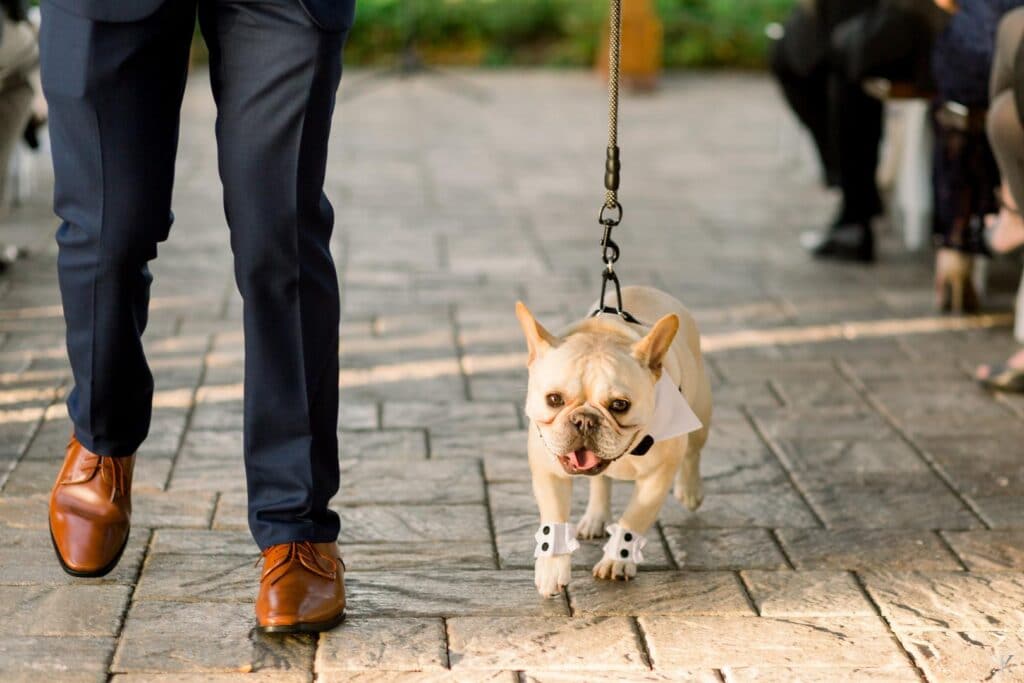 While not always ideal for some pet owners, we can't think of a better way to have a wedding than with your own dogs walking down the aisle!
9. Greenery Wreath Collar
A wreath of greenery and this handsome guy is ready for his wedding day debut.
10. Wedding Sign Holder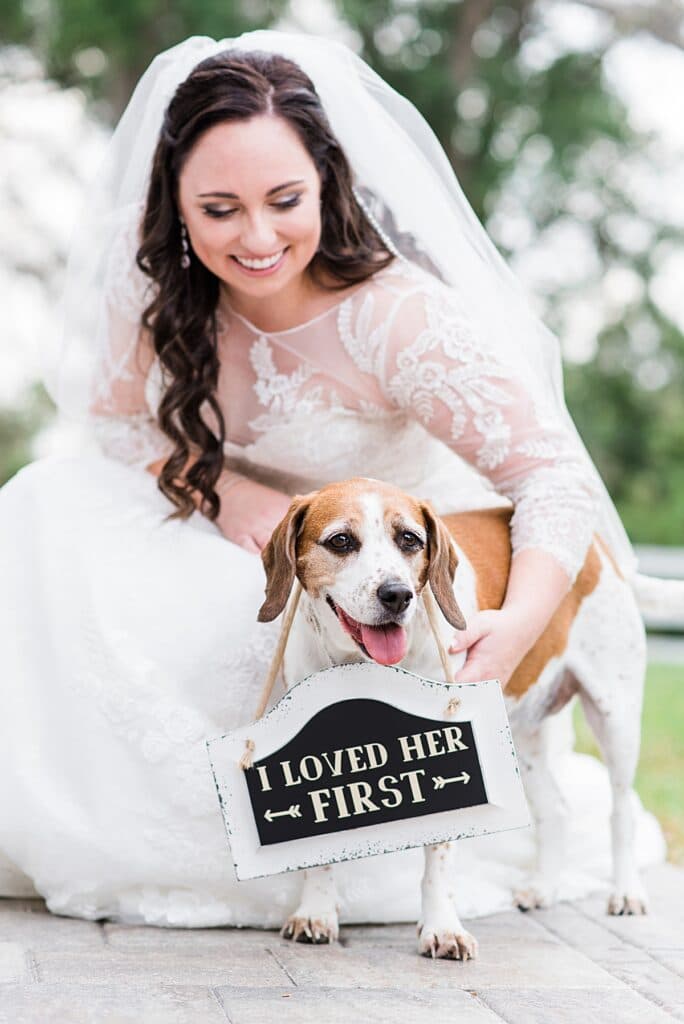 It's common to have your cutest kids incorporated into the ceremony by having them hold a sign but this little dog is just as adorable!