Everything You Need To Know About Invitations
A Guide To Wedding Suites
Wedding planning is stressful enough but nothing confuses brides more than the daunting task of figuring out wedding suites. Luckily Up The Creek Farms offers an in-house stationer to do a lot of the work for you. But for those brides who are braving the task themselves, here's everything you need to know about invitations. From choosing a cohesive design to managing your budget and when to send, these tips will save you tons of time and headaches in the wedding invitation category!
How to Set the Tone
To begin with, your invitations are the first impression your guests will have of your wedding. With that said you need to find or create an invitation that speaks to your personal style as a couple, that feels like it "matches" you, and one that reflects the kind of event that you envision your wedding will be.
Who Should You Use
Your invitations are more than likely the most significant stationery purchase you will ever make and a significant part of your wedding. There are numerous options for invitations however I am biased and will always recommend using a local stationer. This allows you face-to-face contact, you can develop a relationship and they are easily accessible if you have any issues.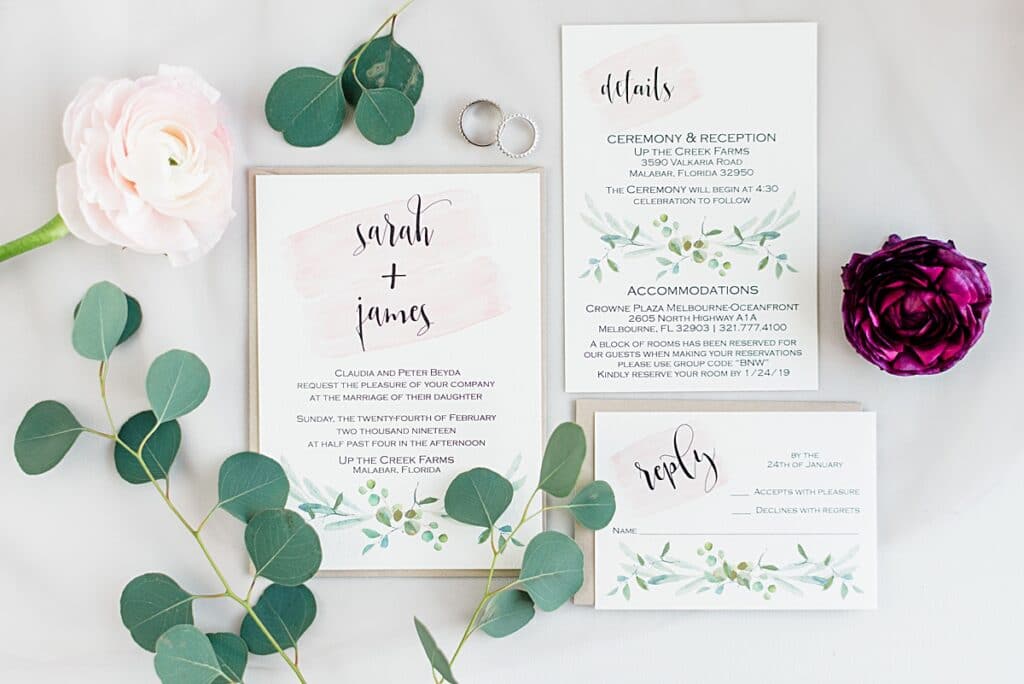 How Much to Budget
Remember when creating your invitation budget that you need not only to consider the cost of your invitations but the day-of paper, thank you notes, and the cost of postage. The day-of paper consists of items such as programs, menus, table numbers, escort cards, favor tags, etc. These should all have a similar look and feel. They do not need to match your invitations exactly but be of similar quality and design. You will want to have a cohesive look and feel throughout your event – your day-of paper continues a theme and expresses the vibe of your day.
Postage
As for postage, you will need a stamp for both the outer envelope and the rsvp envelope or rsvp postcard. If you have an odd-shaped or overweight invitation you will need extra postage, which happens quite frequently. Check with the USPS for more detailed information.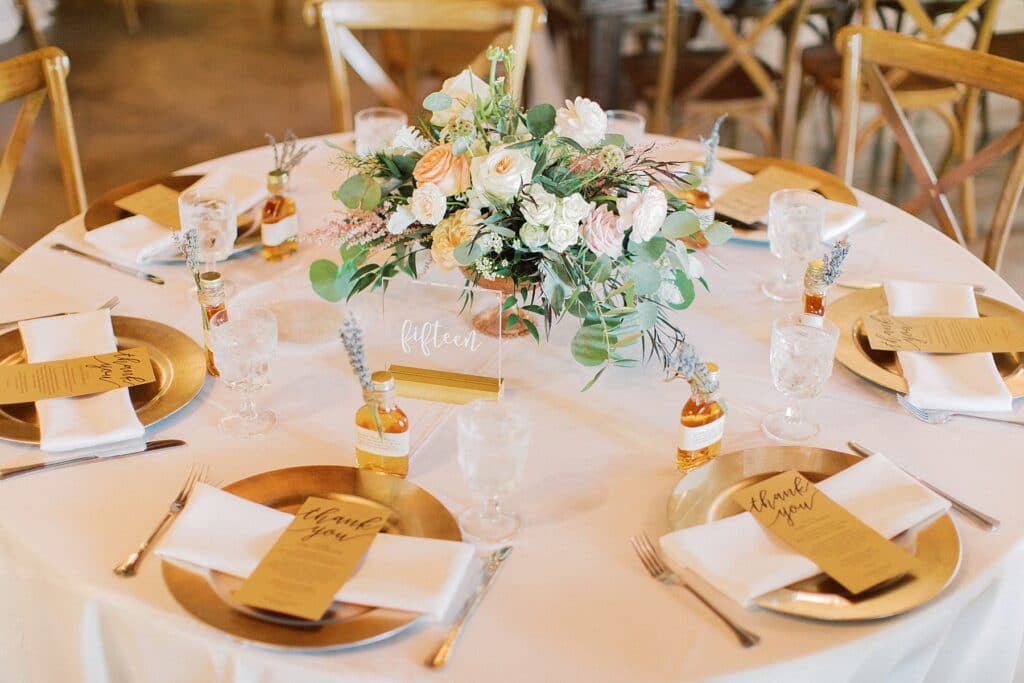 When to Send
Save the dates should be ordered and mailed 6-8 months before the wedding. Invitations need to be designed 6-8 months before the wedding and should be mailed 6-8* weeks before the wedding. (6 weeks if there is a Save the Date, 8 weeks if there is not) Destination weddings or weddings during holidays even earlier. RSVPs should be requested 2-3 weeks before the wedding.
Send rehearsal dinner invites 1-2 weeks after the formal invitations. Programs and day-of paper goods need to be ordered 1-2 months beforehand. (These include escort cards, place cards, menus, bar signs, napkins, favor tags, and any other fun additions.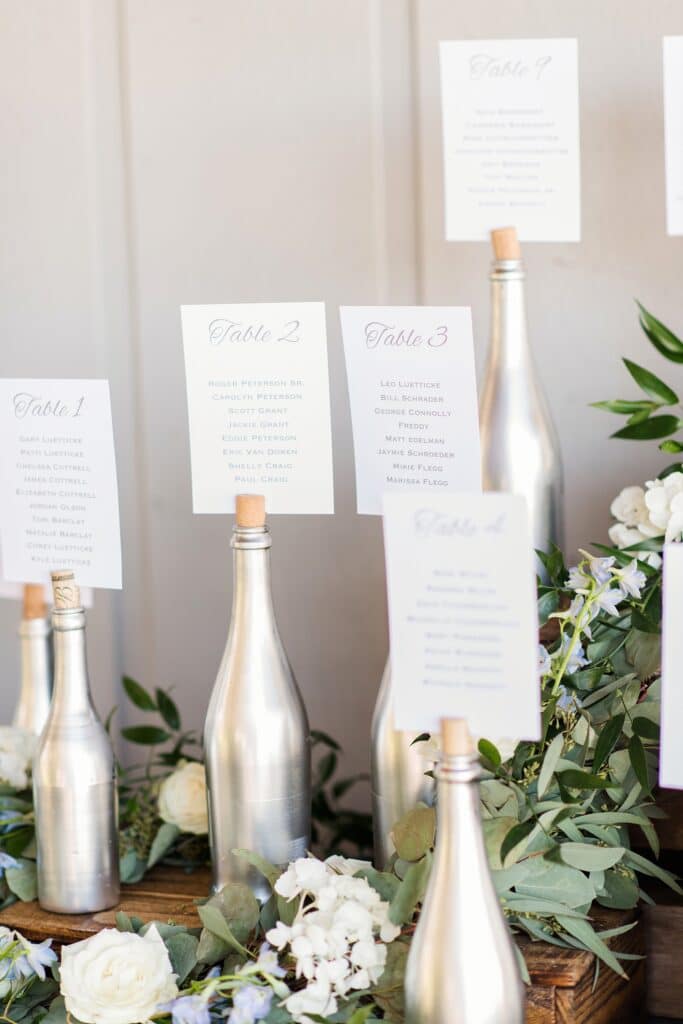 Send thank you cards within 4 weeks for gifts received before the wedding and within 2-3 months for gifts received at and after the wedding.
Need more questions answered or like the wedding suites shown here? Give Julia a call at After a While Crocodile!