Our Brand New Bridal Suite
The Decklan House Gets A Beautiful Upgrade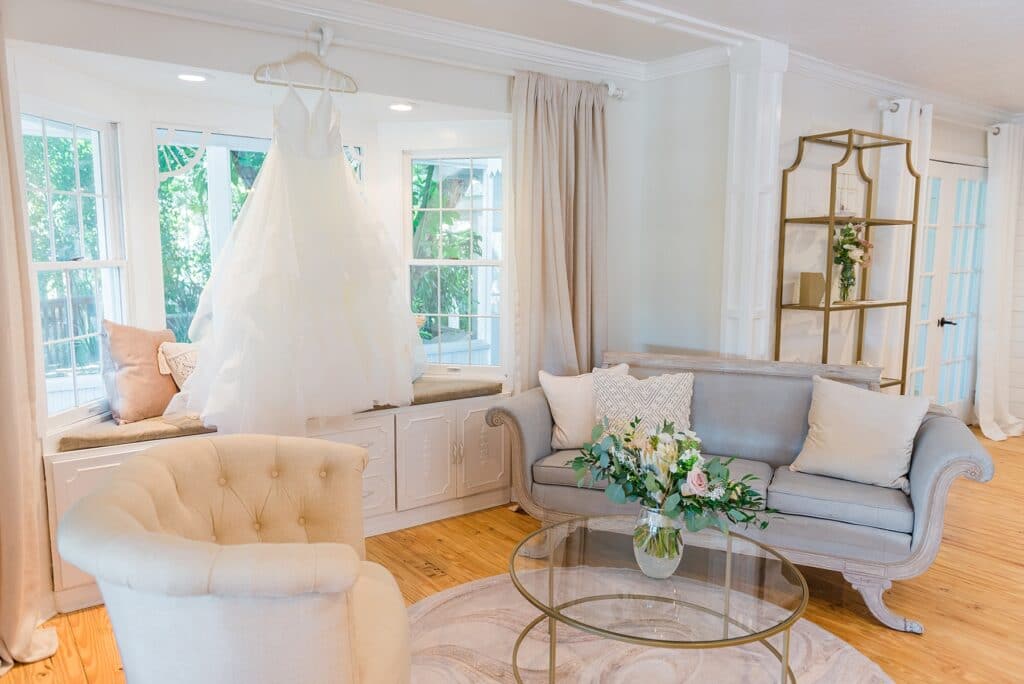 Our historic Decklan House has always been a special space for you and your wedding party to sit back, relax and enjoy the moments leading up to your event. And we're so excited to introduce our newest addition: The Bridal Suite!
Bathed in natural light, this custom-designed dressing area features beautifully modern amenities with all of the things needed to comfortably prepare for your big day. Featuring a lounge area, 4 hair and makeup stations and a gorgeous changing room, this suite will make your time at Up The Creek Farms even more unforgettable. Best of all, an in-house wedding party attendant is included to keep you happy, hydrated, and organized.
Want to know more about this amazing new addition? We've answered some basic questions below!
Where is The Bridal Suite located?
The space is located inside the historic Decklan House just steps away from our ceremony and reception spaces.
How big is the space?
The bridal suite is 450 sq. ft. not including the outdoor spaces.
Can I access the space anytime during the day of my rental?
Access to the space begins at 11 a.m. the day of the event.
Is there a kitchen?
The included bridal attendant will take care of any needs involving food or beverages. We are happy to provide custom designed catered lunches, champagne toasts and any other requests.
What time can I arrive the day of our event?
Check-in is at 11 a.m. The bridal attendant is available to assist with load-in and transferring of bags/items to the appropriate places.
What about a cleaning fee?
There is no cleaning fee.