8 Unique Bridesmaid Gifts That Your Bridal Party Will Reuse
Z Create Design's Customized Wedding Accessories
Z Create Design is a local maker of handcrafted, one-of-a-kind gifts, event decor, and props. Not to mention, their customized works are a favorite among wedding professionals near and far! From tote bags to t-shirts, this company is a perfect one-stop shop for giving your bridesmaids a thoughtful token of your appreciation.
From helping you plan your wedding to throwing you the best bachelorette party ever, your bridesmaids have been with you every step of the way. So why not thank them for their support with a unique bridesmaid gift they can use long after you say 'I do'? We've rounded up eight of Z Create Design's customized wedding accessories that your bridal squad will love!
1. Engraved Wooden Hangers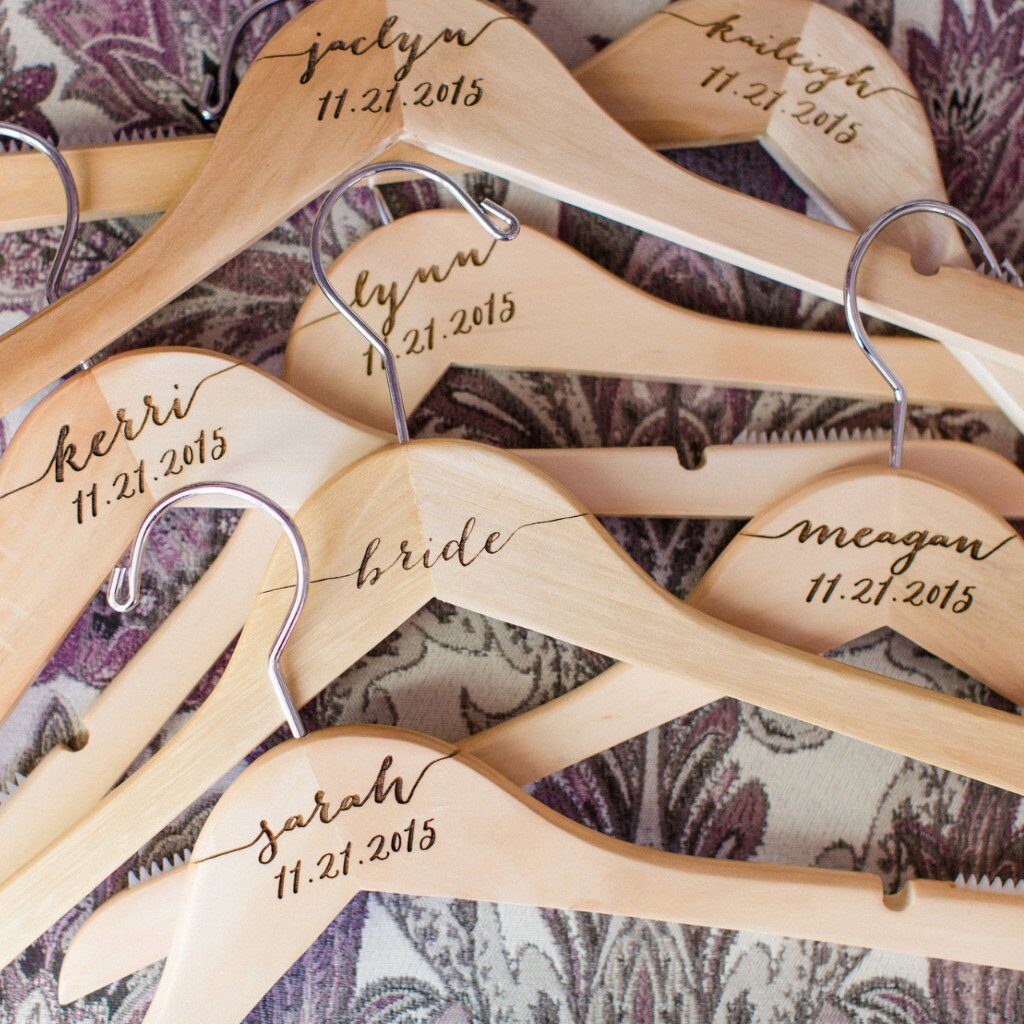 Custom engraved wooden hangers for your wedding bridal party are practical and make a wonderful keepsake. Have them engraved with their name, your wedding date or both. A nice wooden hanger will never go to waste in a girl's closet!
2. Gold Name Makeup Bags
This custom canvas makeup bag is a beautiful, classic gift that your bridesmaids can use every day. Canvas is super durable and washable, making it a perfect little pouch for your beauty items.
3. Personalized Satin Party Robe
Stay comfy and get ready in style with these silky robes with your own personalized letter. Not only are these fun for the wedding day, they'll photograph perfectly and become a unique staple in your bathroom.
4. Simple Black Name Tote
This personalized black canvas tote bag is a simple yet practical gift for your bridesmaids to carry on your special day or every day! Embellished with their name in either gold or rose gold foil, this bag is both durable and chic.
5. Rose Gold Compact Mirror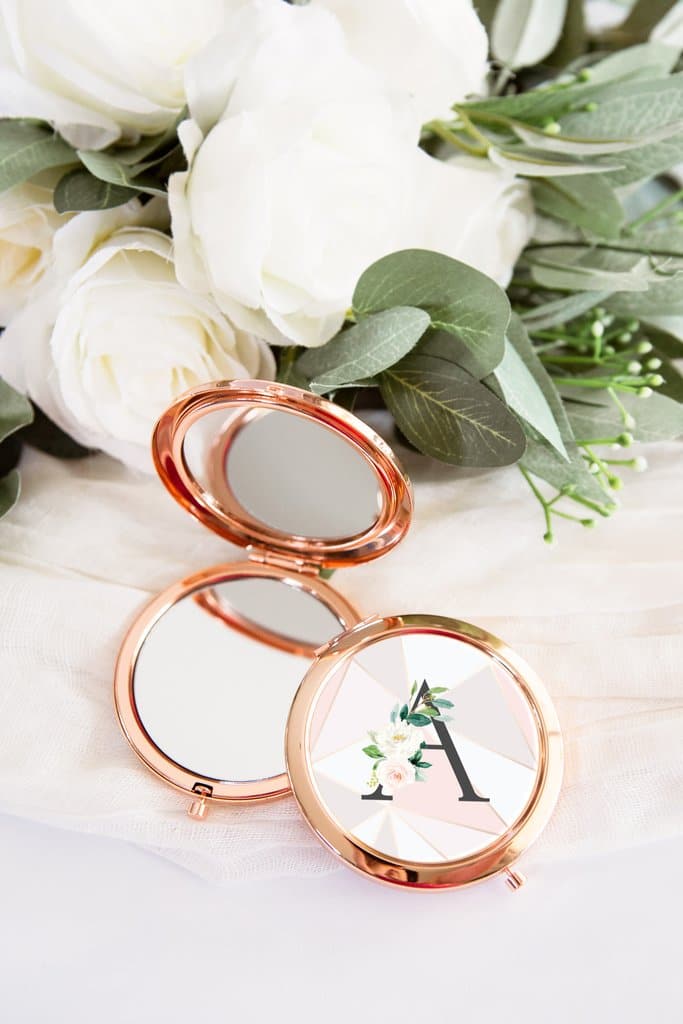 Every girl needs a mirror in her bag and what better way to say thanks to your bridesmaids than gifting them one of these pretty personalized compact mirrors?!
6. Tropical Monogrammed Koozie
We live in the sunshine state so who doesn't need a cute drink koozie? These Florida-inspired styles are personalized with a black monogram over a chic tropical leaf pattern background.
7. Modern Camping Mug
Available in either gold or rose gold, this cute camping style glass mug is a practical personalized gift you can use all year long!
8. Personalized Bottle Opener
Groomsmen aren't the only ones who enjoy a cold beer and this wooden bottle opener features a personalized handle that will make your bridal party feel that much more special.
Want more unique bridesmaid gift ideas? Check out local candle shop This Little Light of Mine here!