Pamela + Carl
An Ivory & Rose Vintage Wedding
You'd never guess that this stunning ivory and rose vintage wedding day was inspired by a shopping trip to Allure Bridals. But when Pamela found her dream dress, her entire wedding theme transformed into something new and exciting!
Tell us the story and inspiration behind your wedding.
We loved the way Up The Creek Farms could be transformed into any feeling, theme, or vibe that you wanted. I initially envisioned lots of bright colors and delicate florals. Things changed when I went wedding dress shopping. It was the third or fourth dress I tried on. This dress was nothing like what I thought I wanted, but it immediately set off a chain reaction of my vision for the day. Before we knew it, we had a romantic vintage wedding concept! I took all of my new ideas to Becky and Briana and our day was perfectly executed by UTCF.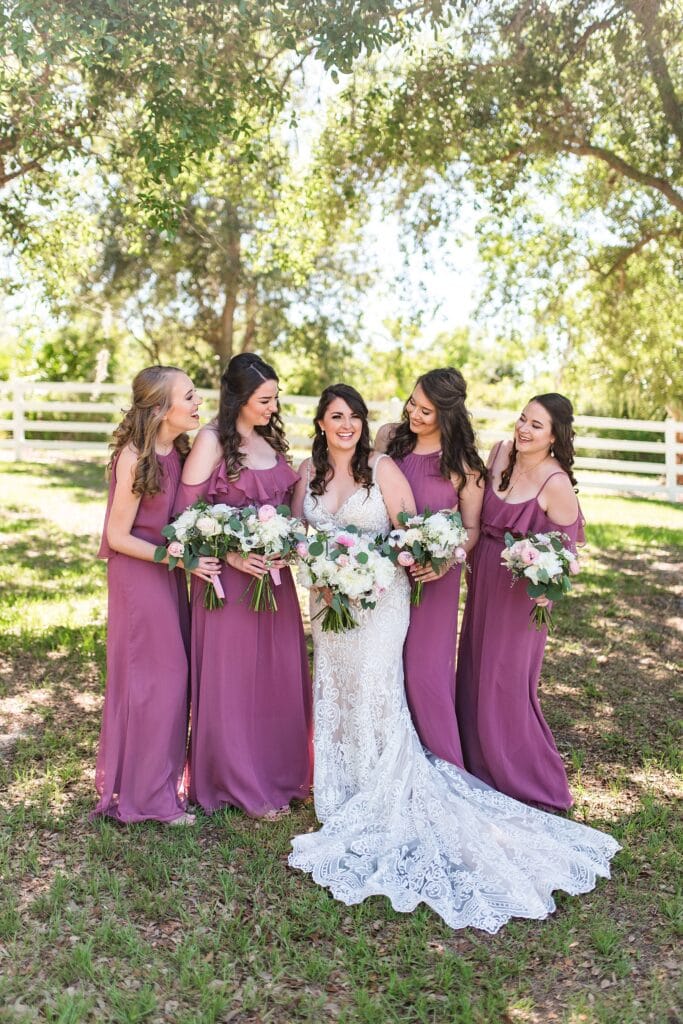 The design meeting and invitation consultation helped me create the signage I made for the day (bar sign, guestbook sign, reserved seating signs). And the decisions I made with their sister rental company, Crystal and Crates really tied the day's theme together. The wooden arbor, antique cake display table and vintage ceremony cart were all so beautiful. These little design details truly made our day feel like ours.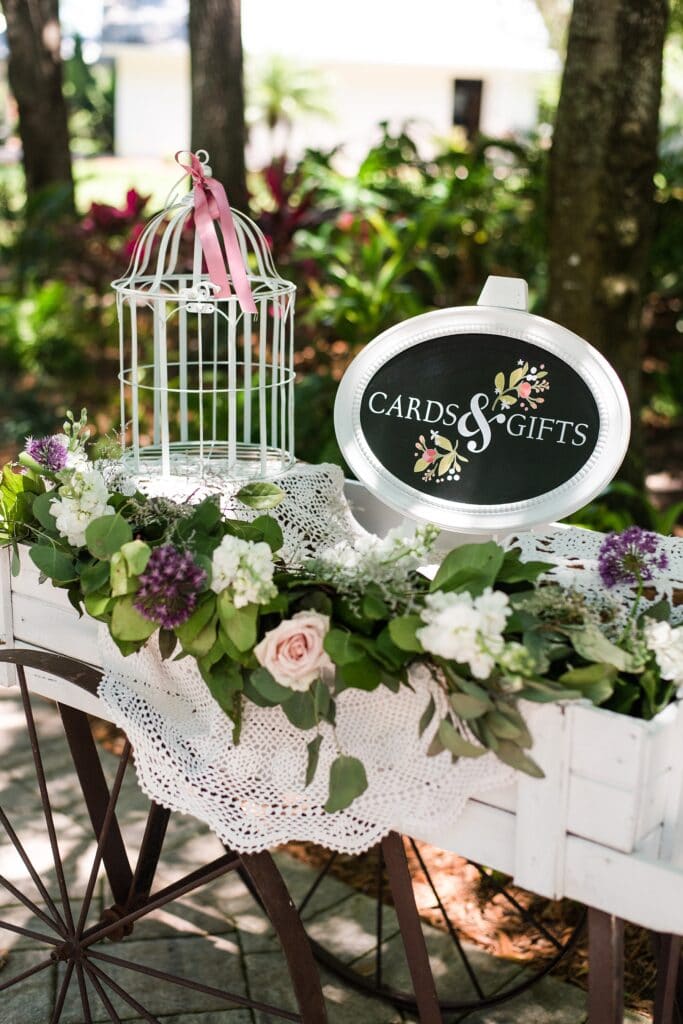 What were the reasons you chose Up the Creek Farms for your wedding?
Up the Creek Farms was a dream from the moment I saw it and no other venues came close to comparing. On the day of my tour, Jess took us around the property and I was so nervous. Even my mom commented that I was being unusually quiet. I was too excited to ask questions. And I couldn't reveal that I knew every blade of grass at Up The Creek Farms since I'd spent the last few years obsessing over it and waiting for the day when Carl would propose. In the end, UTCF was able to create our dream day in a way no other venue could have, and looking back on it now we wouldn't change a single thing!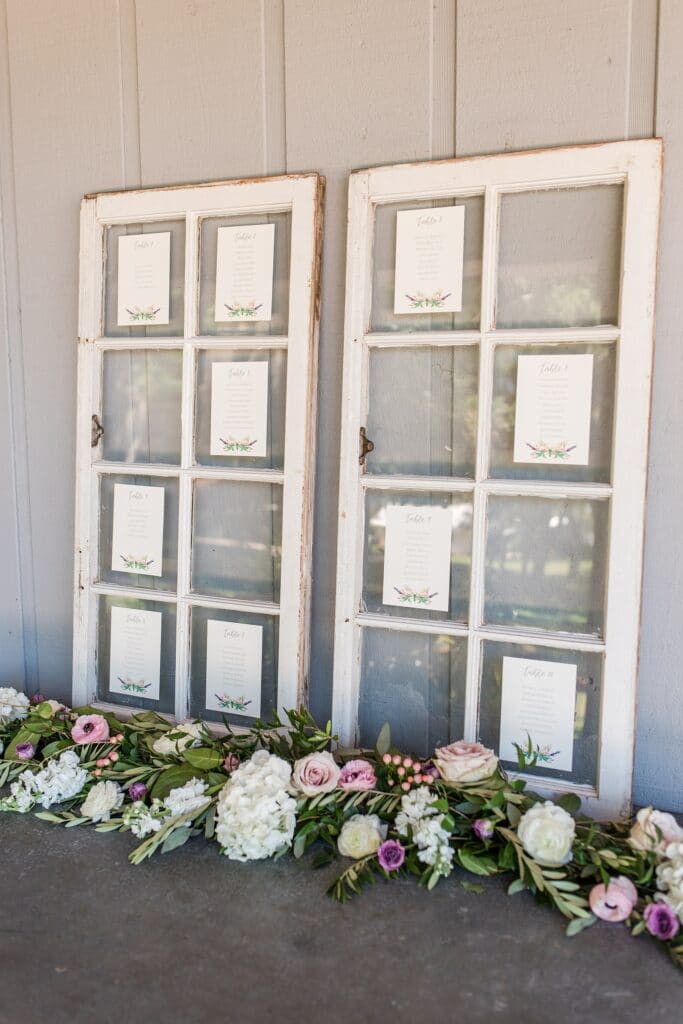 What were the personal details of the wedding that are a great reflection of you as a couple?
My favorite details were our guest book, signature drinks, and unity ceremony. For our guestbook, we wanted something that we hung on the wall as a constant reminder of our love. We had so many ideas, but my favorite one was a canoe! Carl vetoed that idea pretty quickly, but the oars seemed like an adorable compromise. We have them hanging in our new home as soon as you walk in. We had Moscow Mules for Carl's signature drink and Peach Sangria for mine. It was such a simple touch, but a way for us to have something unexpected and fun for our guests. We wanted our ceremony to be unique and playful – something traditional with a twist. All these details are fun little memories for us to have and reflect our playfulness towards life and in our marriage.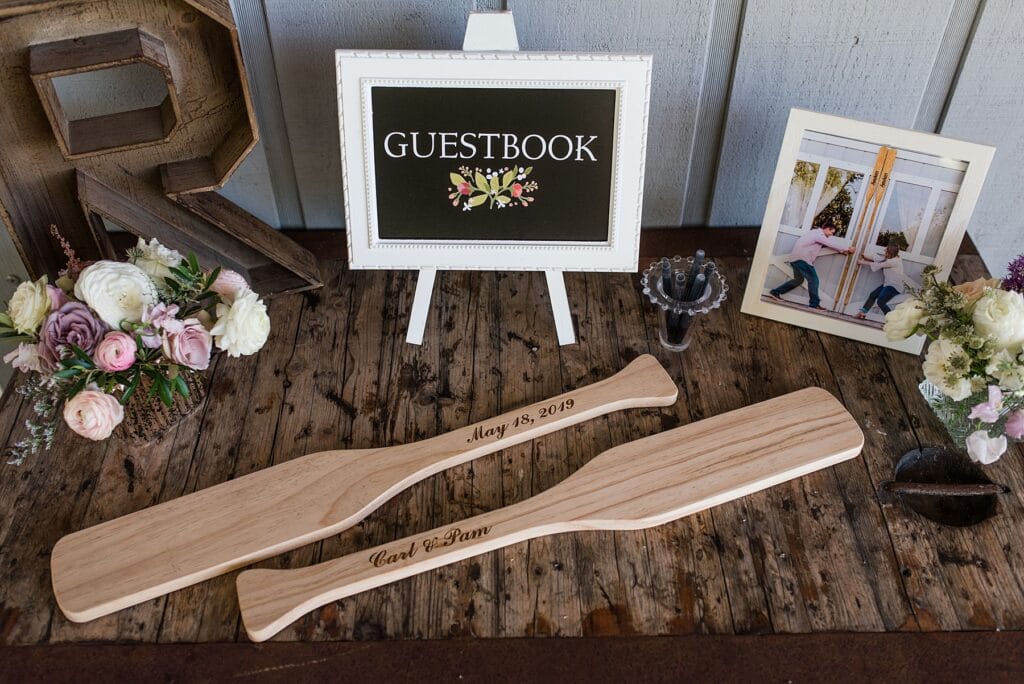 The memory that sticks out to me the most is when we "messed up" our unity ceremony. During the rehearsal, they asked if we wanted to rehearse it and I said that's okay, I have read through the ceremony transcript 200 times, it'll be fine. Well, the day of, we accidentally did it twice. Once while the Officiant was talking about the unity ceremony, and also at the correct time. It was such a small thing but we still laugh about it every time we make mules at home.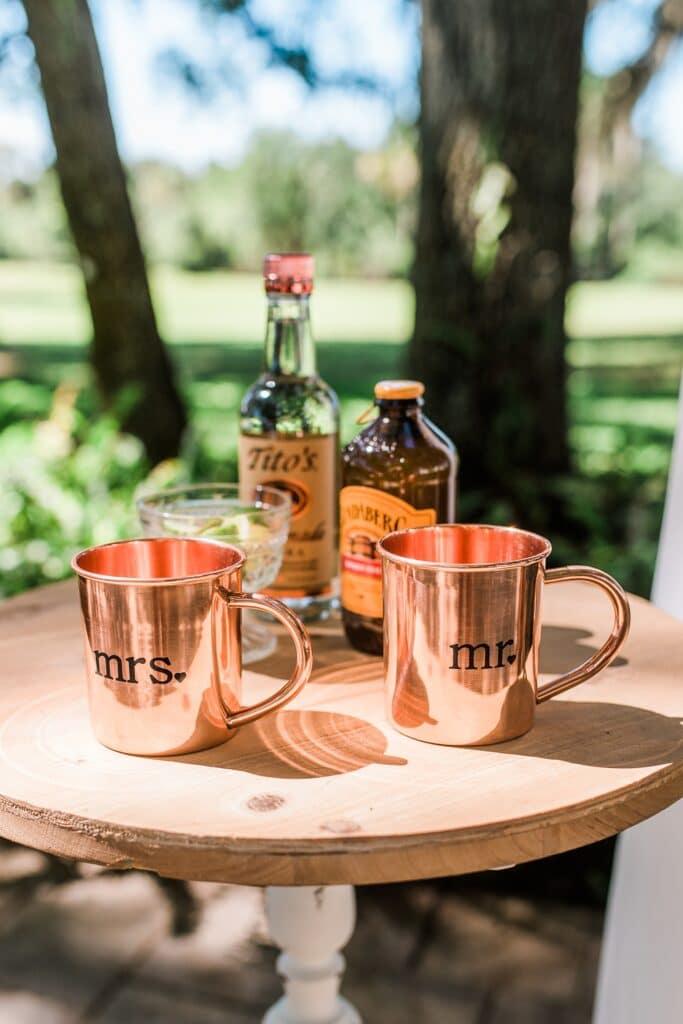 What advice would you give to future Up the Creek Couples?
Take advantage of everything that Up The Creek Farms has to offer, including Crystal and Crates. There are so many little things that your design team can do that make big differences. The dance lessons that were offered were so fun! I took my sister to the calligraphy class they hosted. I got to spend time with other brides and former brides, and I just felt such a sense of love among people I'd never met.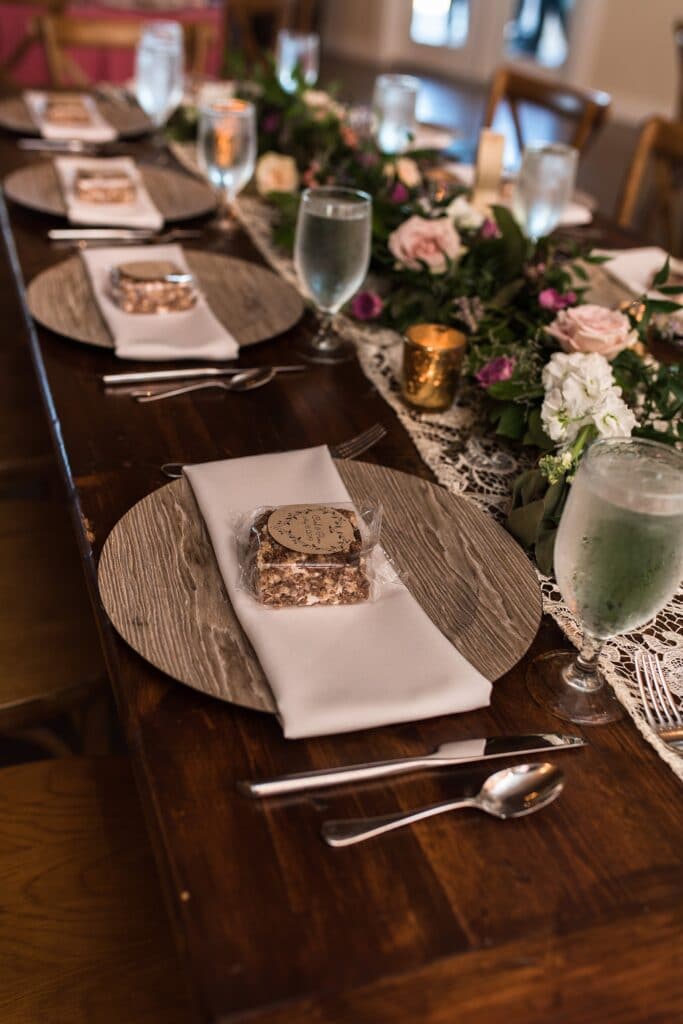 Thank you to all the vendors who helped make this ivory & rose vintage wedding day possible!
Up The Creek Farms Florals || Allure Bridals || Liz Cowie Photography || Cakes So Simple || 4 Rivers Smokehouse || Once Upon A Beauty || Blue Skies Entertainment ||