Tiffani + Jake
A Sophisticated Southern Wedding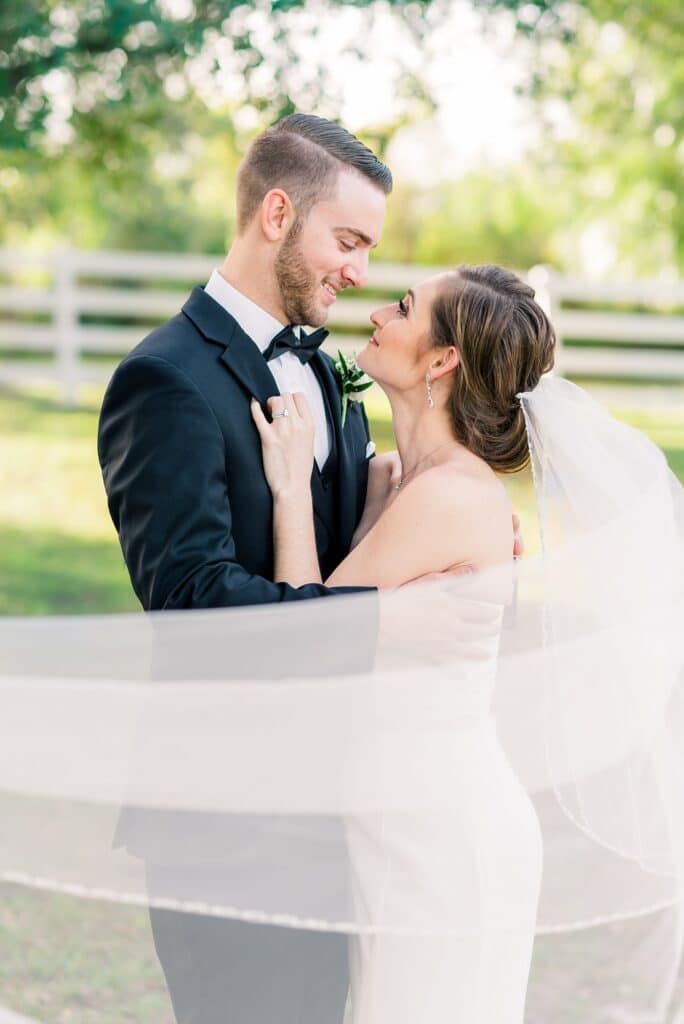 With a classic church ceremony followed by a simply stunning reception at Up The Creek Farms, Tiffani and Jake's sophisticated southern wedding was a celebration definitely worth sharing. Elegant and understated tablescapes in ivory and misty blue hues paired perfectly with rustic displays for a party that was equal parts southern and refined.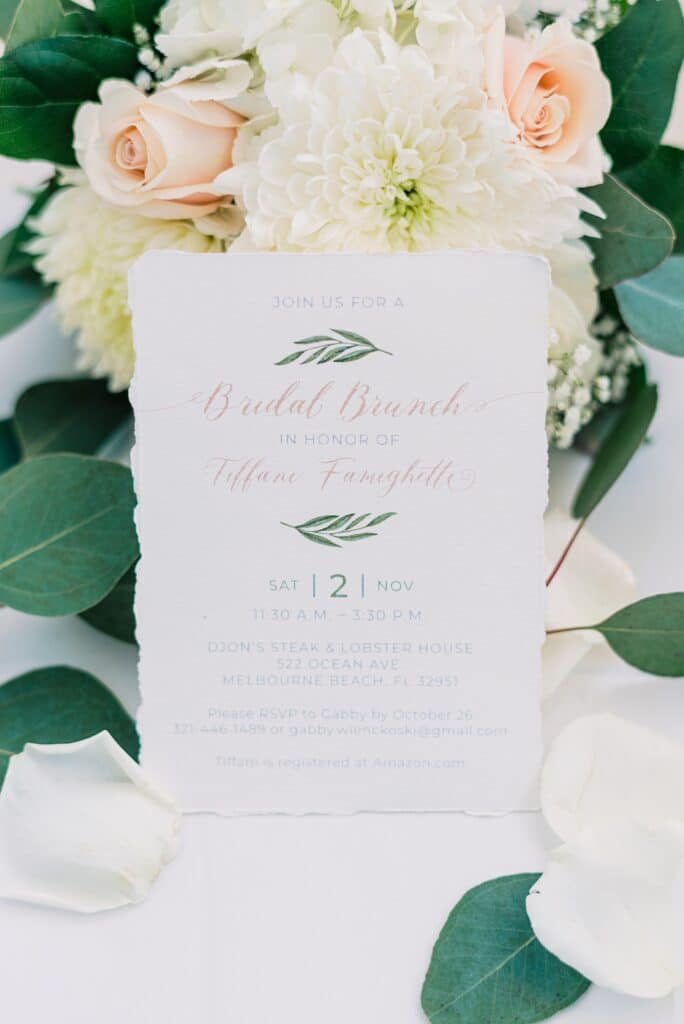 Tell us the story and inspiration behind your wedding.
The most important aspect of our wedding was to make sure it represented who we were as a couple. Jake comes from a more southern background and I always loved a simple, yet elegant ambiance. We had a very traditional wedding ceremony at our church and then celebrated our reception at Up the Creek Farms. The goal of our reception was to host an event that reflected our relationship through decorations and special touches. The most significant detail was including a display of wedding photo albums of our parents and grandparents for guests to enjoy.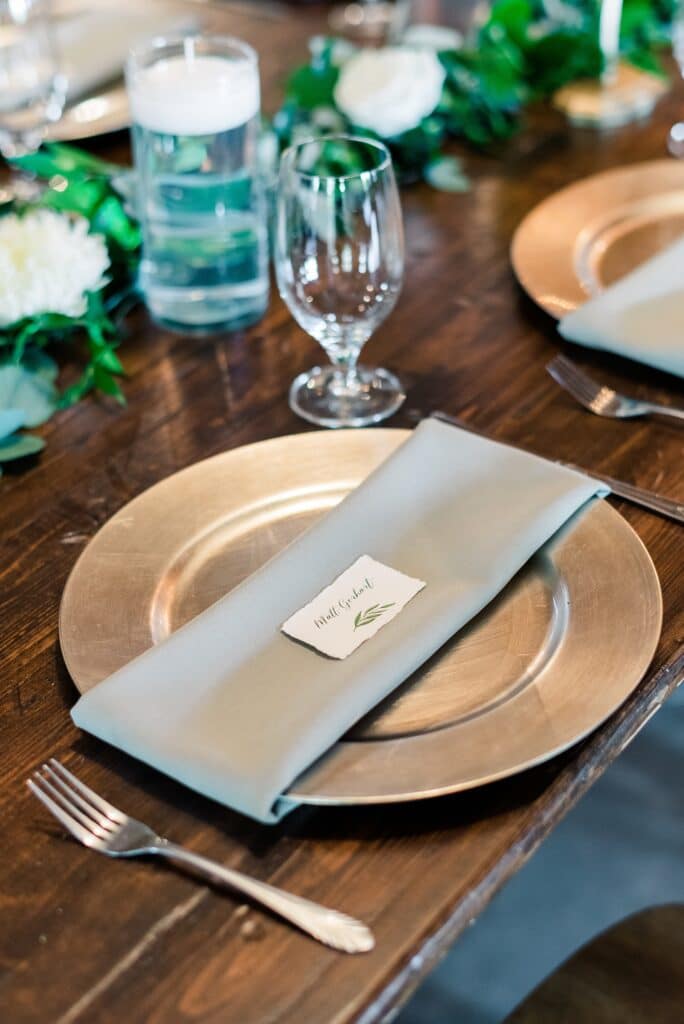 What were the reasons you chose Up the Creek Farms for your wedding?
We chose Up the Creek Farms as soon as we stepped foot on the property. It was the perfect balance of southern sophistication. The staff was welcoming and very organized, with the overall goal of ensuring our wedding day went smoothly. The grounds are beautiful, with huge mossy oak trees, a lush green landscape, and an elegant boathouse. It created the perfect backdrop for our engagement and wedding day photos.
See more photos of our beautiful oak tree wedding venue!
What were the personal details of the wedding that are a great reflection of you as a couple?
One meaningful touch was including a family member's antique Chevy Chevelle for our evening exit ride. I've grown up going to car shows. I even watched my dad build his own classic hotrod so it was important to have a cool ride as we left as a married couple. We were able to park the car on the property and take photos with it before our reception.
The most important memory I have of our wedding day was just the simplistic joy of it all. With the help of the Up the Creek Farms team and my photographers, everything went so smoothly. With such a stress-free environment, we were able to fully engage and celebrate with our family and friends. We were even told by the staff that they never saw a party dance all night as we did!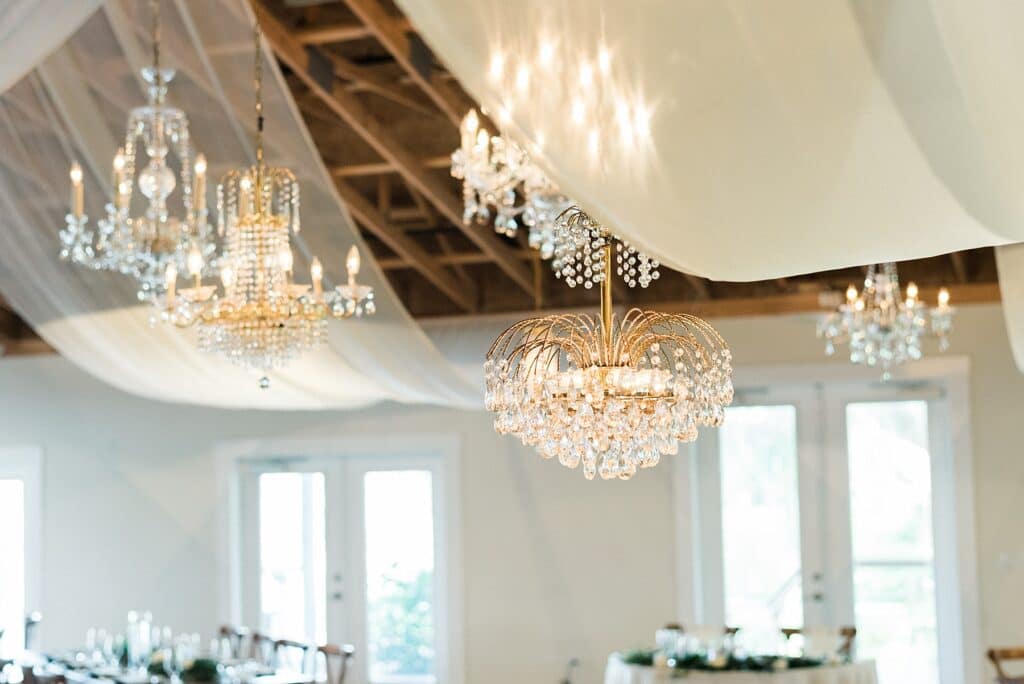 What advice would you give to future Up the Creek Couples?
Trust the process. No matter what happens your wedding day will be perfect because you are with the ones you love. The details will all come together. And even if something doesn't go as planned, it usually works out for the better. Enjoy the moment and surround yourself with positivity and encouragement.
Thank you to all the vendors who helped make this sophisticated southern wedding day possible!
|| Green Turtle Catering || Lisa Marshall Photography || Buds Etc. Florals || Kristy's Artistry Design Team || Aurora Bridal || Men's Warehouse || Nealy Co. Stationery
Want more southern wedding inspiration? Check out Megan & Josh's Old Florida Southern Wedding!