Highlights from 2019!
A Year in Photos
The fact that 2020 is only days away is still shocking to us! Looking back over all the wonderful photos from 2019 brings a smile to our faces as we reflect on all the incredible couples we've met, weddings we've had the privilege to be a part of, and excitement we've shared in. Join us as we take a walk down memory lane and share a few of our favorite highlights from 2019. A year in photos at Up The Creek Farms, here we go!
Eric and Kristin's Photo Booth Bus from Sweet Shot Photo Booth Bus was an absolute hit!
Alexis and Dan's group photo shot is a classic example of wedding shenanigans!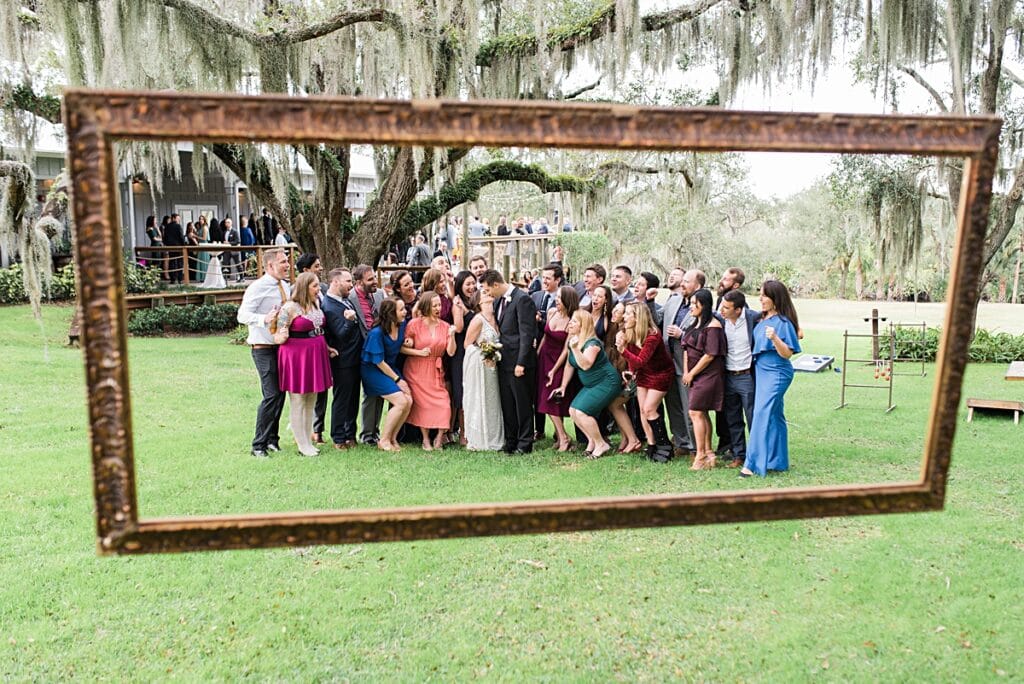 The weather was not cooperating on Alex and Dylan's wedding day to say the least, but this photo reminds us there is always something to smile about!
Kate and Luke take the win for cutest flower girl and ring bearer squad!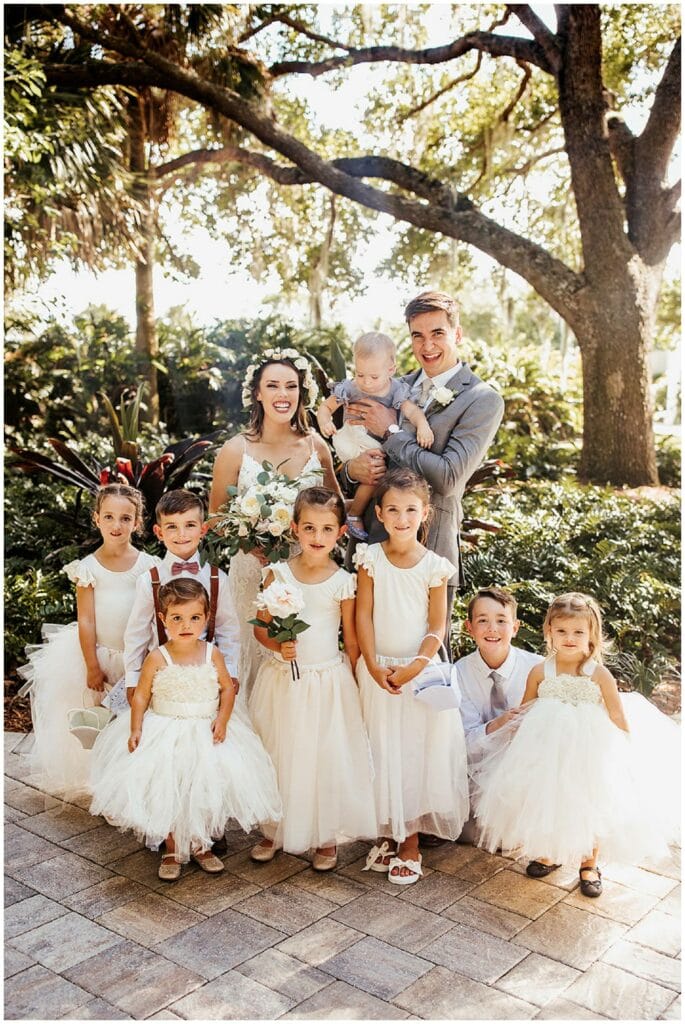 Alyssa and her Dad killed it during their father-daughter dance. No one saw those choreographed dance moves coming.
Kari and Ryan created a wedding day newspaper with important details and fun facts that their guests received upon check-in at the hotel. Such a unique idea!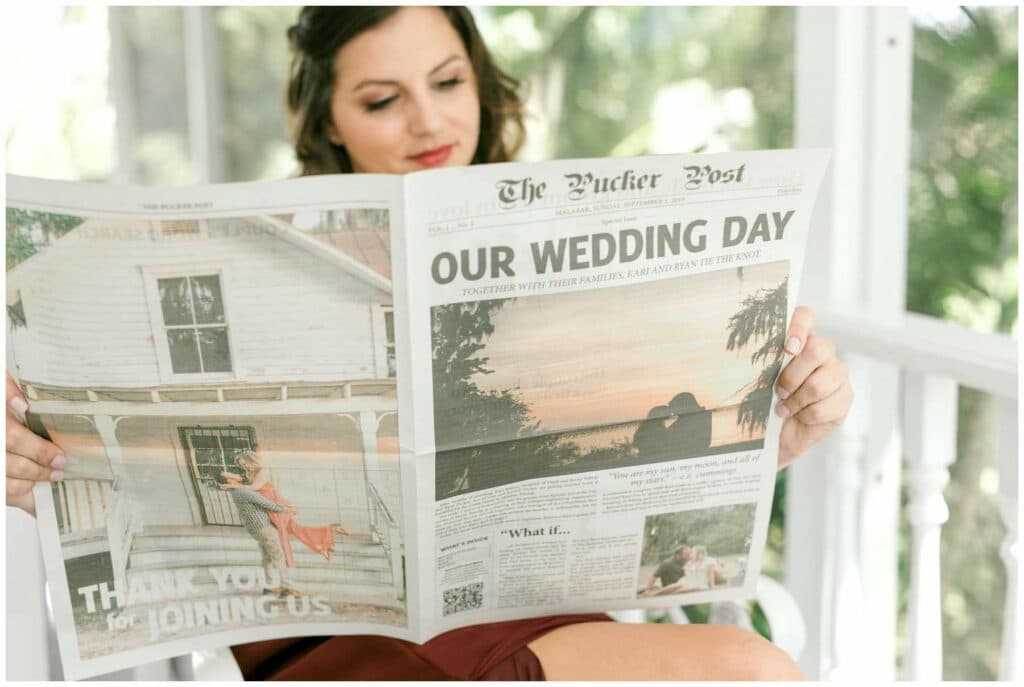 Sara and James could not seal the deal without their fur animals, so they attended in cardboard form.
Danielle and Peter had an epic Krispy Kreme donut bar with a Rice Krispy cake that was Yum Yum Yum!
Luis's groomsmen wore succulent boutonnieres that were all so unique!
Natalie's prince charming Ken almost made a run for it (or should I say free fall) before the wedding, but he pulled it together and made his way down the aisle right on time.
Jen and Brandon had Jack from Treasure Coast Bag Piper play the ceremony prelude and the guests loved it.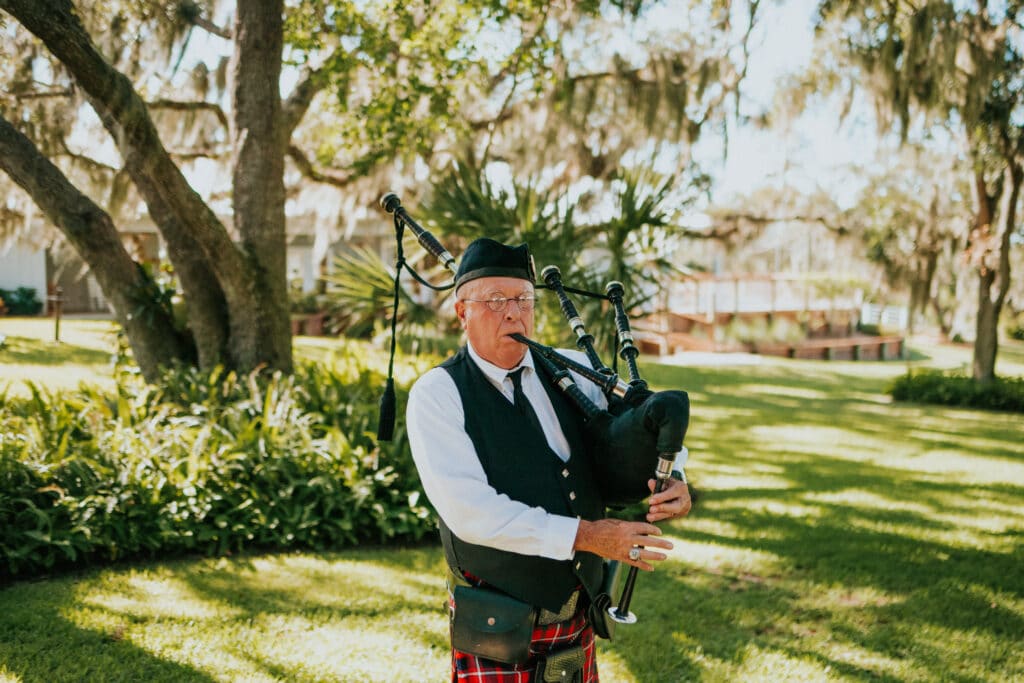 Kiera and Briana peaking through the barn doors right before the grand intro's stealing a tad of the photo spotlight 🙂
Bring on 2020! We're ready to hit the ground running!