Wedding Highlights from 2020
A Year in Photos At Up The Creek Farms
What a year it has been! 2020 was filled with lots of highs and many lows. The challenges we faced as individuals and as a business didn't stop us from making our brides' wedding day dreams come true. Join us as we look back on a year filled with beautiful celebrations while we share our favorite wedding highlights from 2020! It's been quite a year in photos at Up The Creek Farms and we're so grateful we get to share them with all of you.
Nicole + Jeff's Antique 1930's Ford Model A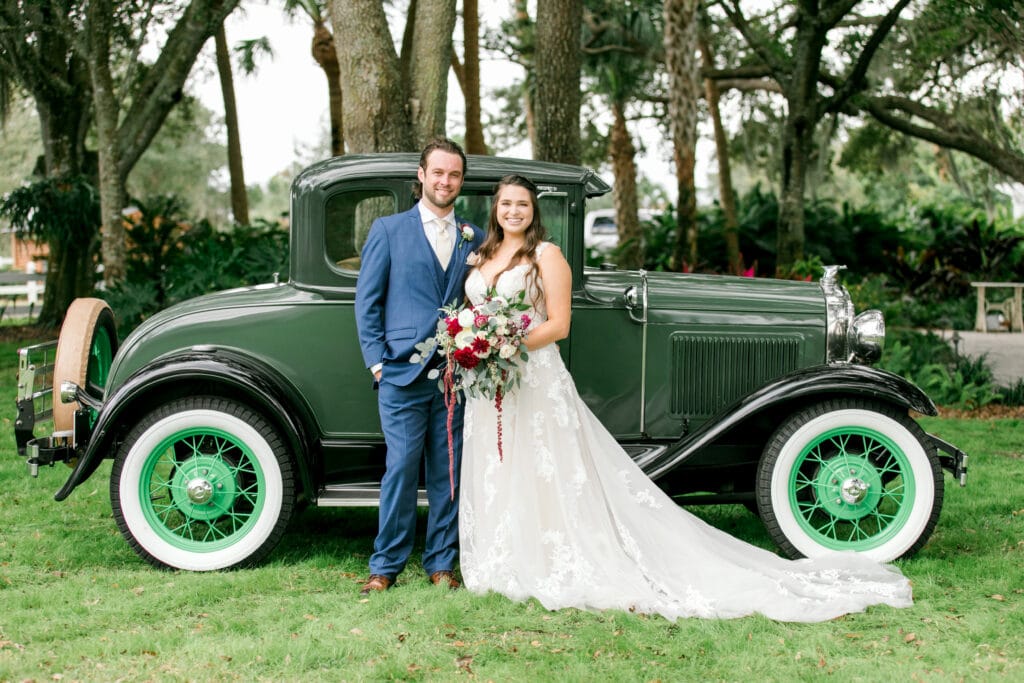 You know we love an antique wedding car and this couple rode away in style with their relatives ultra cool, classic Ford.
A Citrus Inspired Indoor Ceremony
A little inclement weather didn't stop this October couple from having a gorgeous indoor ceremony in our boathouse. Fresh citrus and peachy hues brightened up this special rained out day!
Greenery Anyone?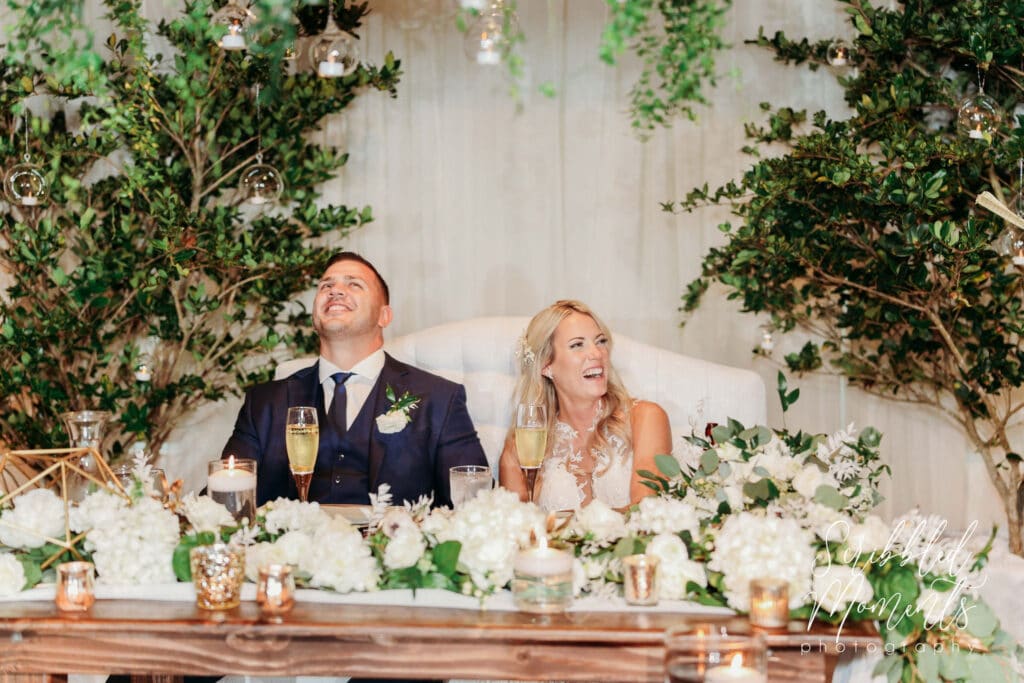 Our Floral Designer took the cake with this wedding that was simply dripping in stunning greenery! Trees, hanging installations and table runners were abound with luscious greens.
This Surprising Photo Op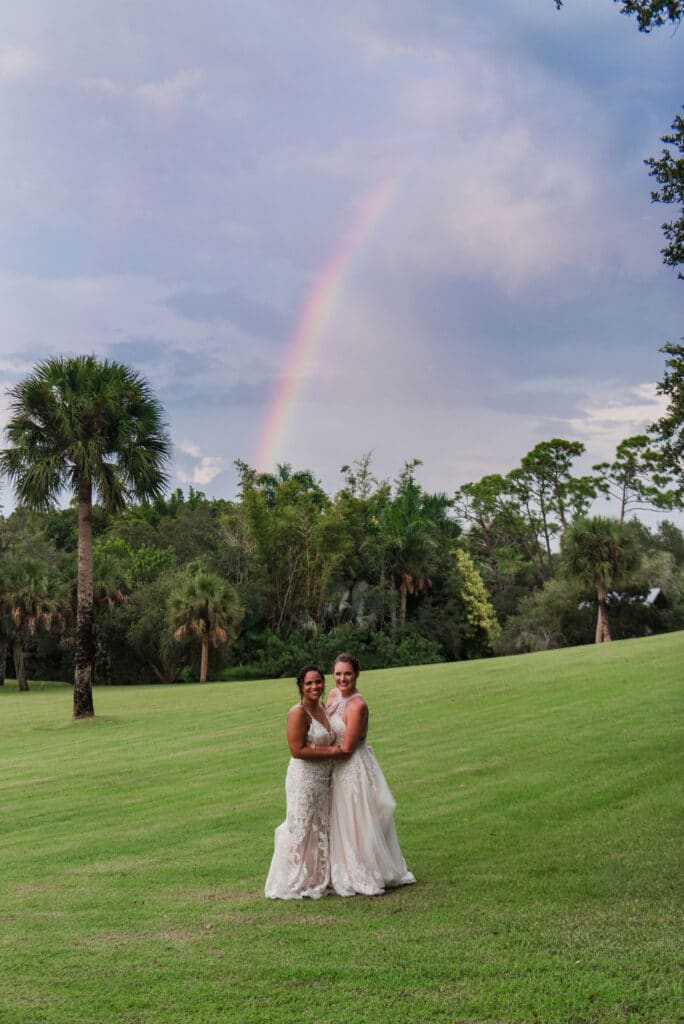 We swear this wasn't planned! But when life gives you a picture perfect rainbow on your wedding day, you better believe there will be plenty of show stopping photos!
An Adorable Bar Filled With Bubbly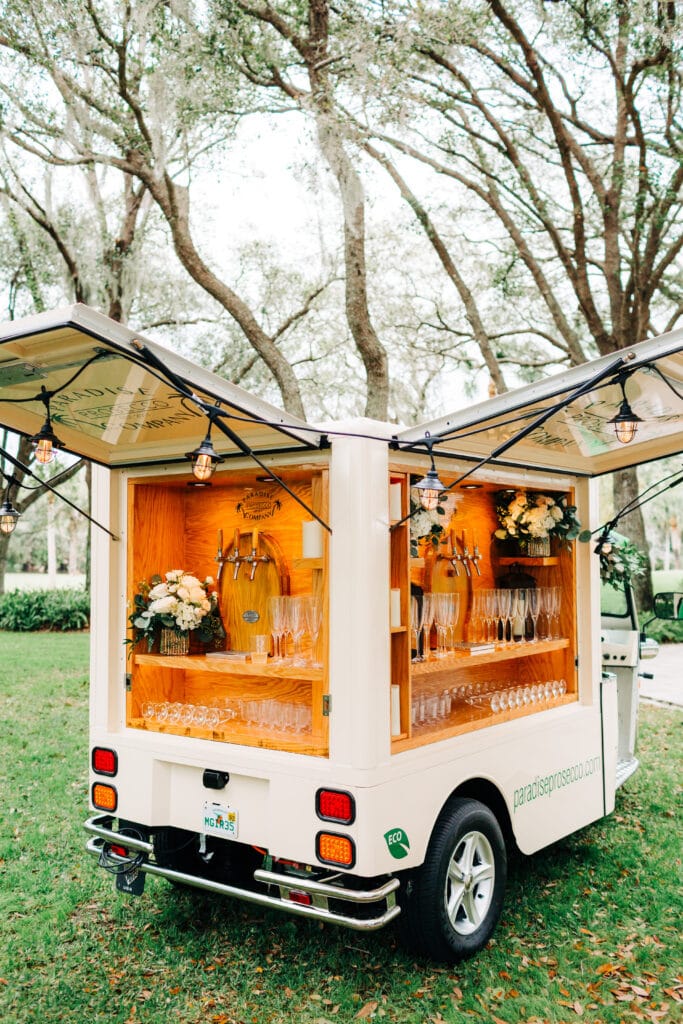 Lisa & Richard's February nuptials did not disappoint when it came to the finer details. This Prosecco bar packed into a portable tuk tuk cart was a hit during cocktail hour.
This Couple + Their Corgi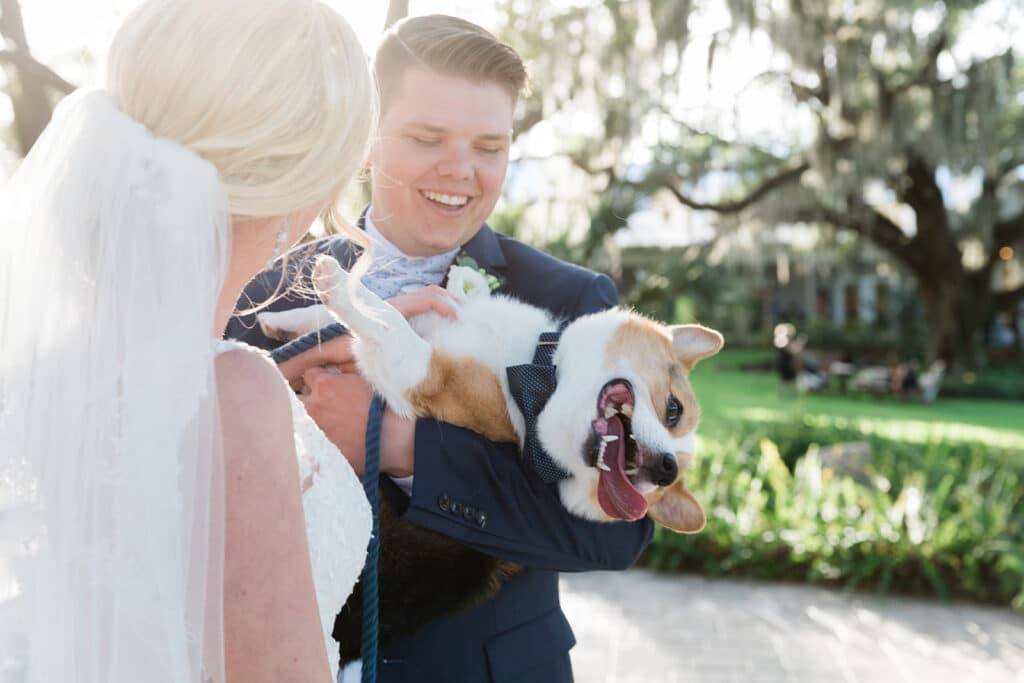 We love being pet-friendly and can't help but gush over one of our very own staffer's wedding – complete with their adorable corgi!
A Badass Muscle Car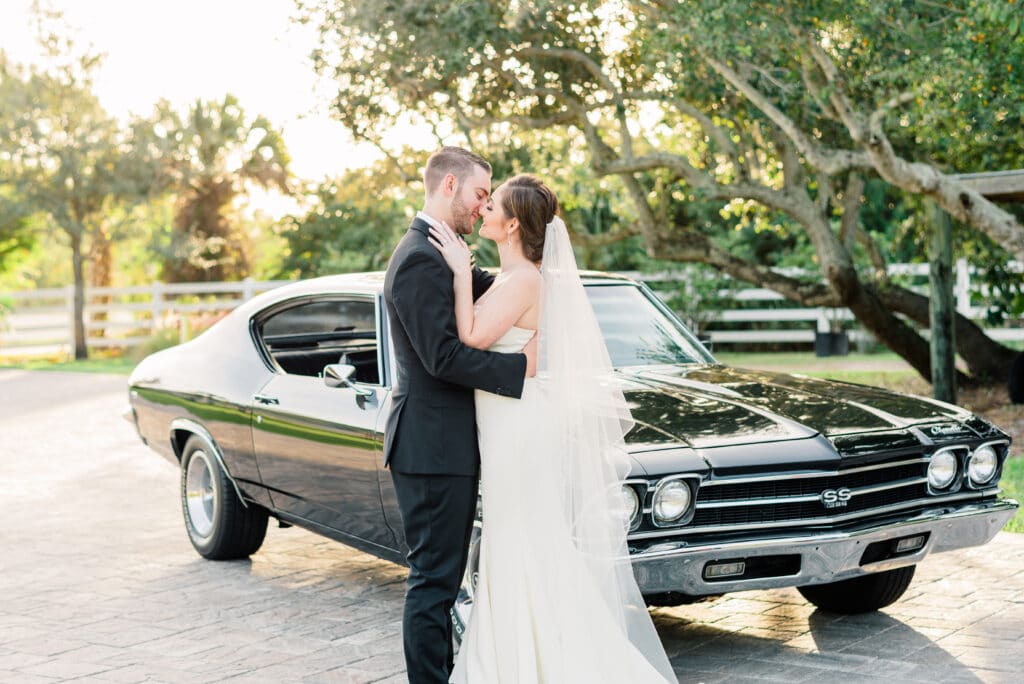 Tiffani & Jacob had their first looks in style with this vintage black Chevrolet Chevelle!
Our First Chuppah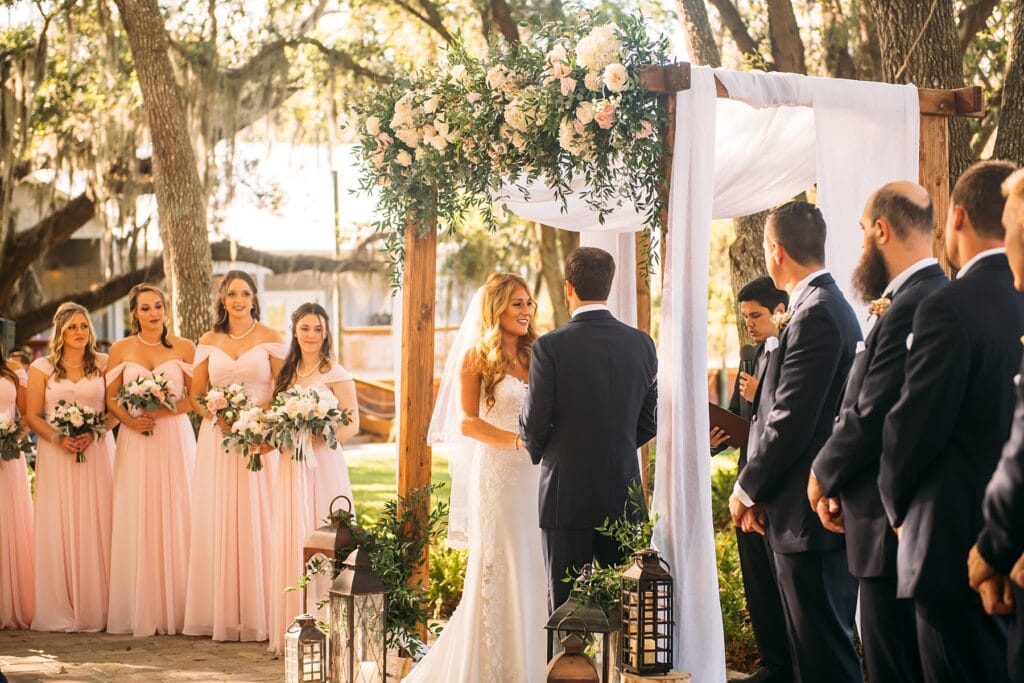 With the help of our resident handyman Tim, we got our first Chuppah made just in time for this beautiful March wedding!
This Ultra Creative Cake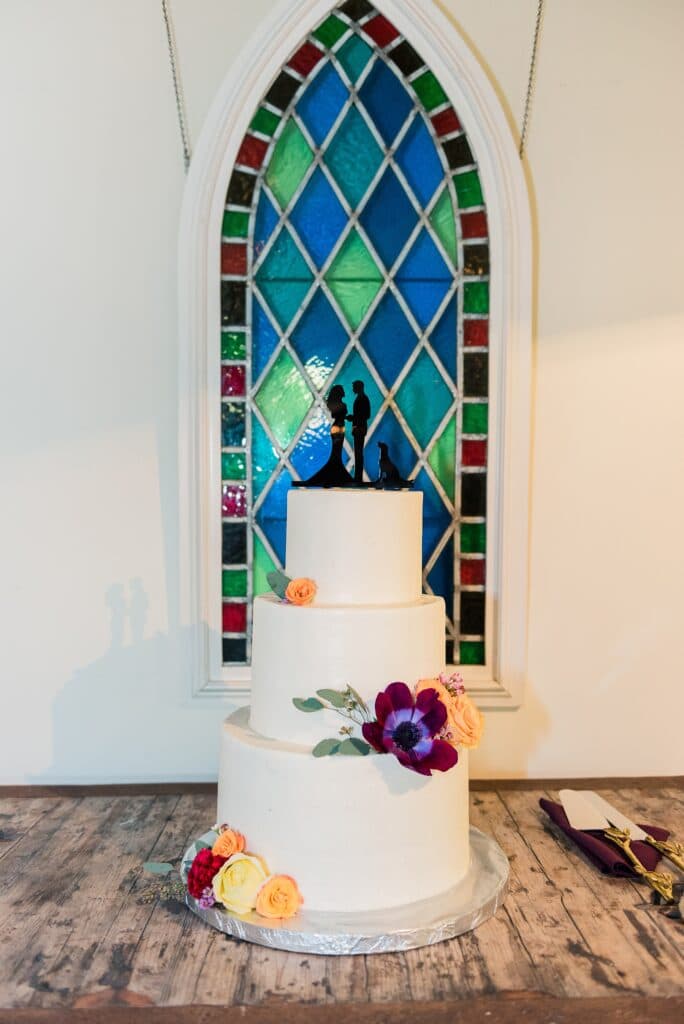 We love when our couples think outside the box when it comes to the design details. This cake topper was the perfect silhouette for our stained glass window!
Patti + Gary's Gelato Bar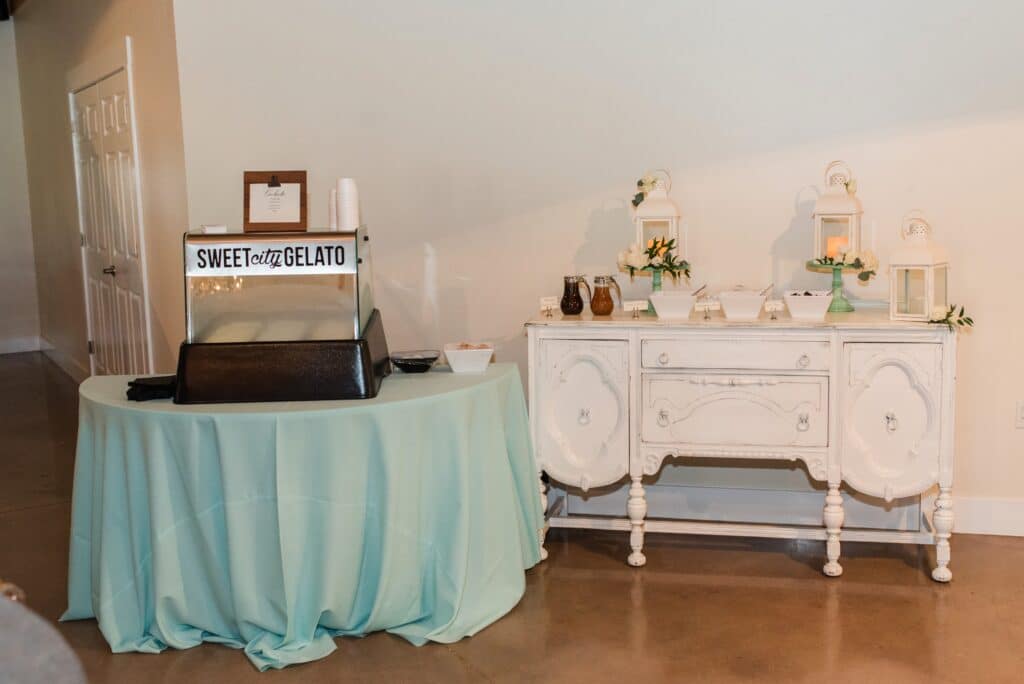 A cool take on the traditional dessert display, Patti + Gary opted for a gelato bar – perfect for the Florida heat!
A Modern Reception
The rustic look will always be the bread and butter at Up The Creek Farms but when this bride wanted a more modern vibe, our team listened! The result? Cool copper table numbers and an amazing matching ceremony backdrop.
A Royal Blue Groom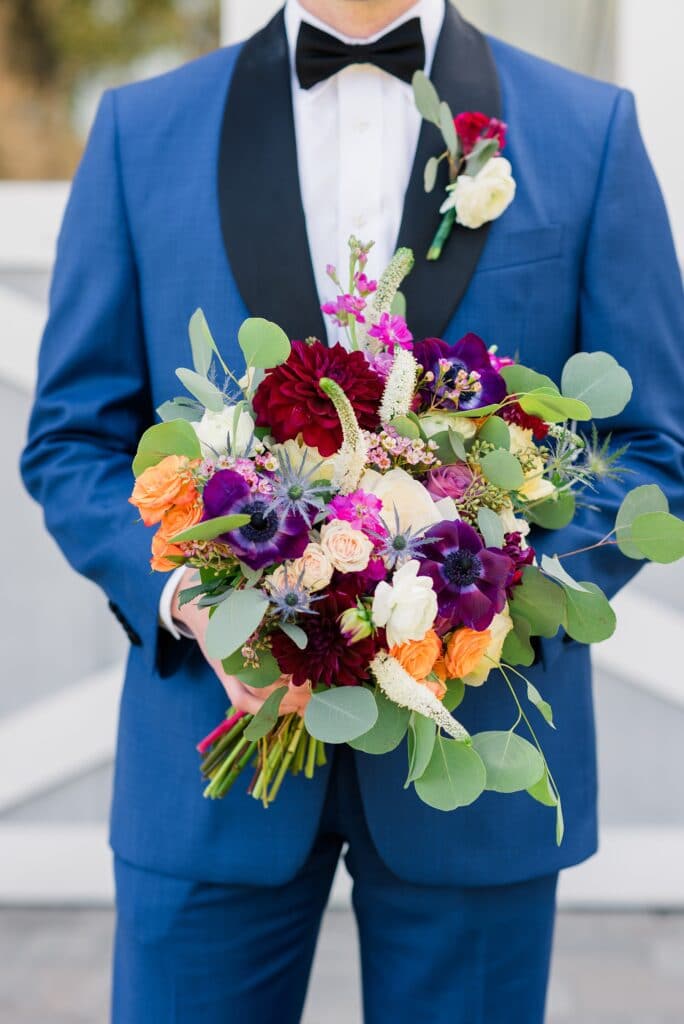 Talk about taking dapper to a whole new level, this groom went bold and blue with his royal blue shawl collar suit.
The New Hoop That Made Heads Turn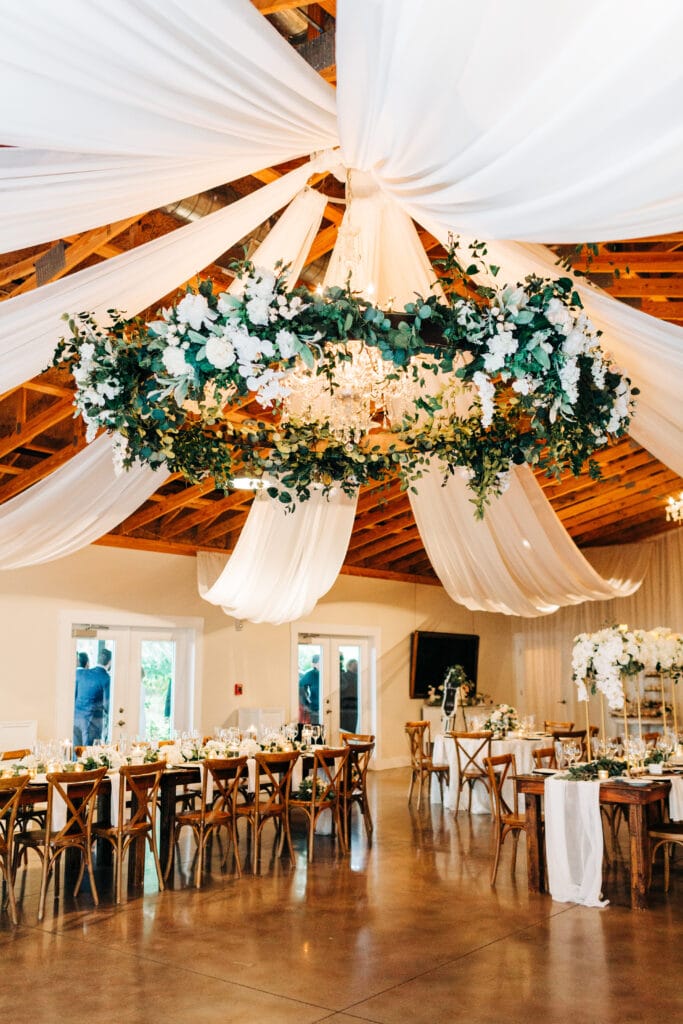 This stunning hanging hoop centerpiece was a bride favorite this year and who can blame them? It's absolutely GORGEOUS.
Want to see more Up The Creek Farms Year in Photos? Check out Our Highlights from 2019!