How To Budget For Your Barn Wedding
6 Tips That Won't Crush Your Wallet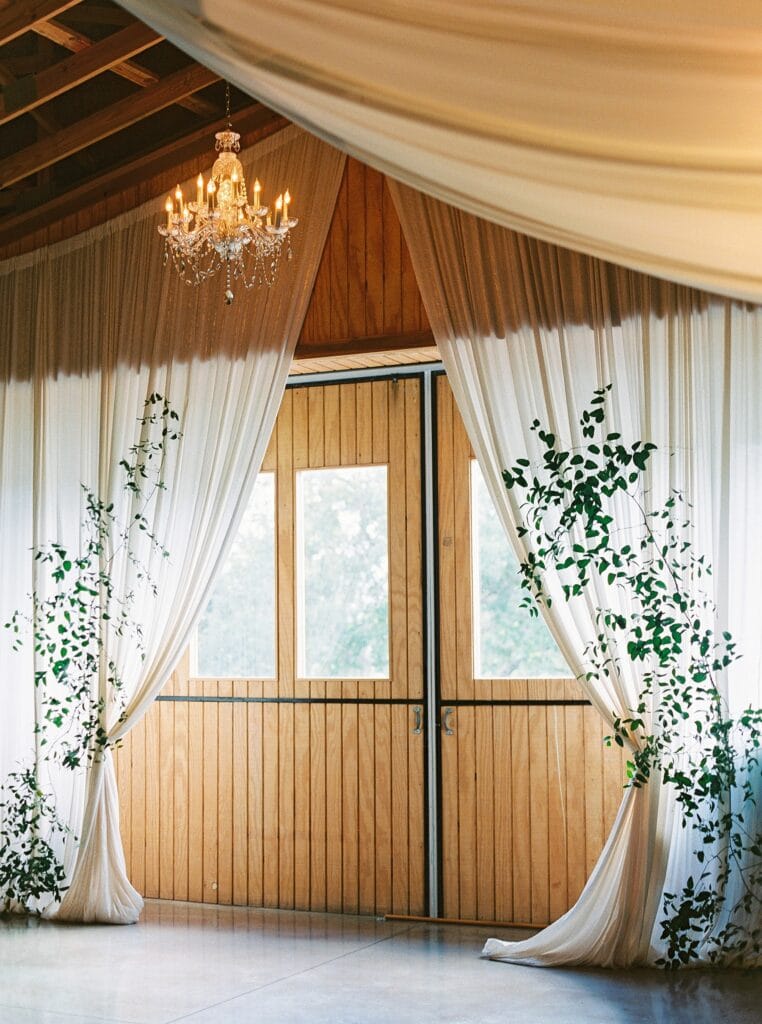 When you think of budgeting for your barn wedding there are a few major items that jump to the front of the line – photography, flowers, venue. But these non-negotiables don't have to break the bank. No matter what the wedding budget is, most couples want to make the most of their money when planning their celebration. To help, we've rounded up our best tips, big and small, to help you spend wisely and keep a balanced budget before saying "I do."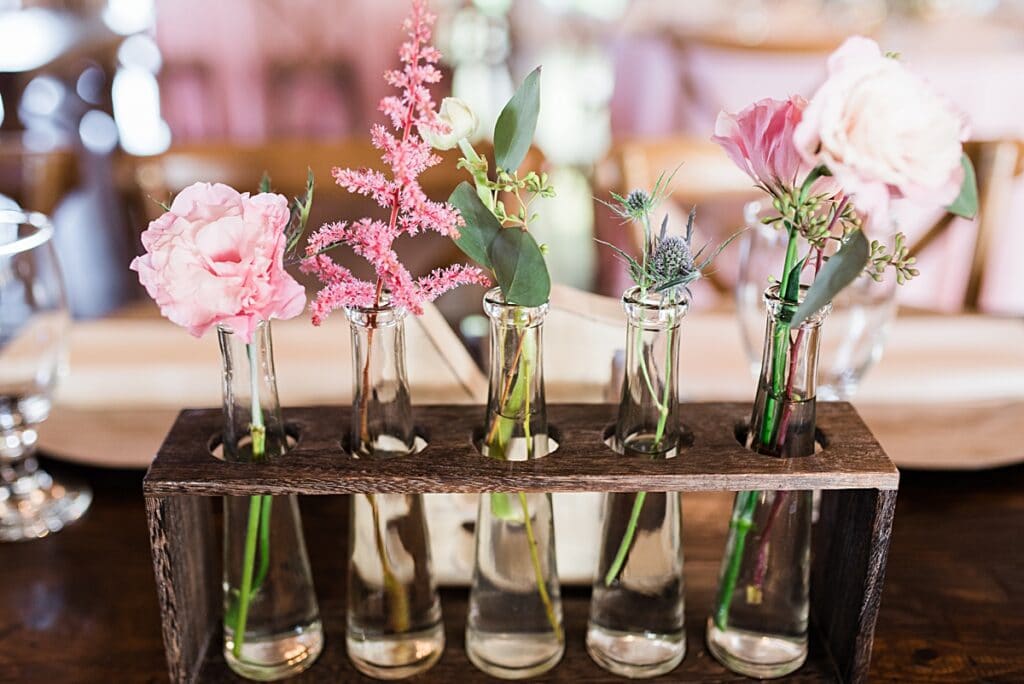 1. Hire A Wedding Planner!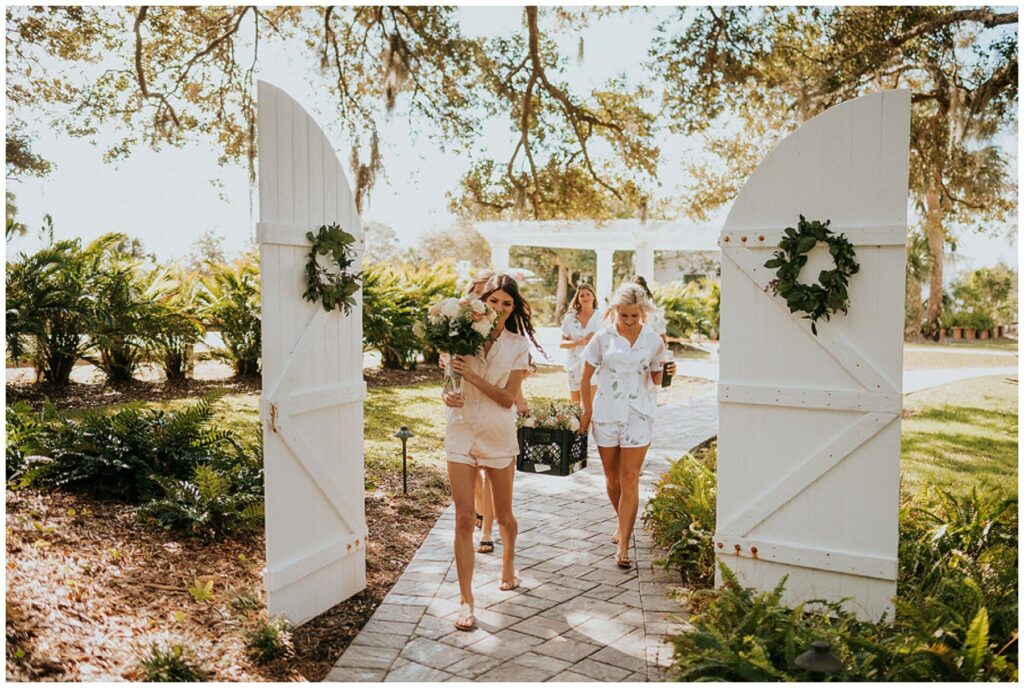 While all-inclusive wedding venues come with a heftier price tag, you're really investing in the value of a knowledgable wedding planner. This will pay off big time for your budget and your sanity during both the planning process and your big day. Whether you hire a full-time planner, one comes with your venue package (hello UTCF!) or you opt for a day-of coordinator, a skilled professional will help you navigate everything from contract negotiations to vendor suggestions. They'll have an inside handle on services in your area, ensuring you get the best bang for your buck all while streamlining each step before your big day.
2. Save Paper + Streamline The Invites
Stamps are inexpensive but not when applied to oversized or bulky invitations. Save The Dates, RSVP cards and envelopes end up costing couples hundreds of dollars before they even walk down the aisle! All-in-one wedding invites give you the best of both worlds: they'll make a stunning impression when friends and family unfold them AND you'll save dollars on all the other paper you just eliminated. You simply fold, seal and send—no envelope required. Each card includes a perforated RSVP postcard that's addressed and ready for your guests to drop in the mail!
3. Utilize The Venue Space
When looking to make the most of your pre-marriage money, it helps to choose a venue with great bones. Barn wedding venues are great for tight budgets for this exact reason. Find a wedding space that has the design potential to be transformed without having to add a ton of "extras" such as flowers, flooring and ceiling decor. Whether it's a breezy rooftop or a fancy ballroom, the setting you choose needs to shine on its own. The result? It allows you to expand your wallet in other fun areas while paring back your typically expensive floral and decor budget.
6. Skip The Cake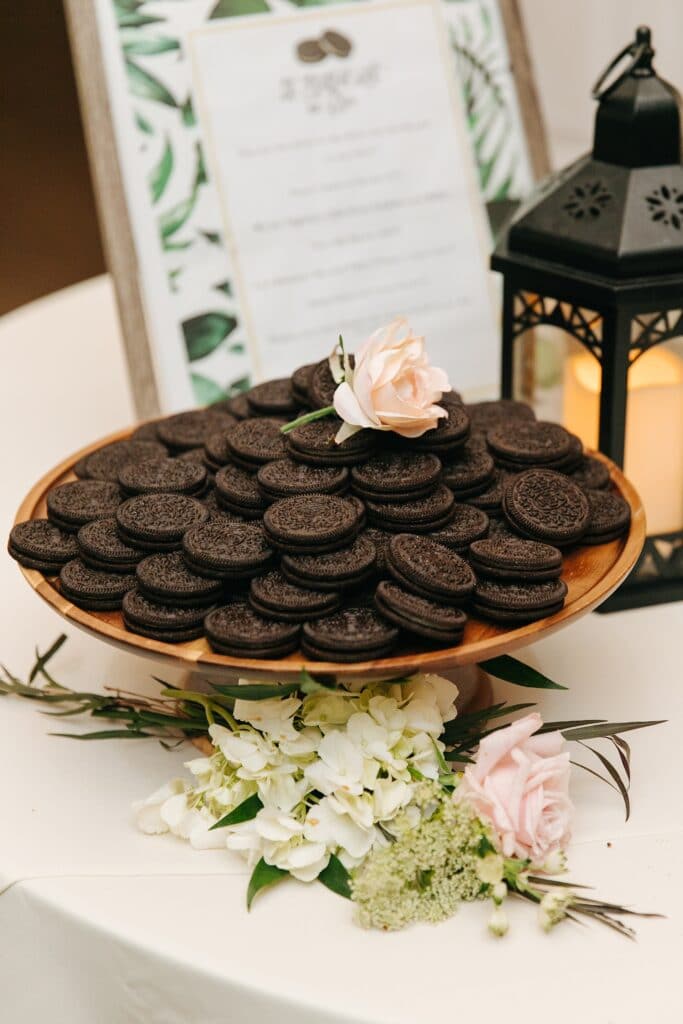 You can have a multi-course meal with five-star service if you find somewhere else to cut back. Our suggestion? Skip the towering 4-tiered wedding cake and get creative! It's not the type of wedding dessert that matters but how you present it. From donut bars and mini cakes to even Oreos, couples can still satisfy their sweet tooth and stick with tradition while saving crucial bucks.
4. Go With Greenery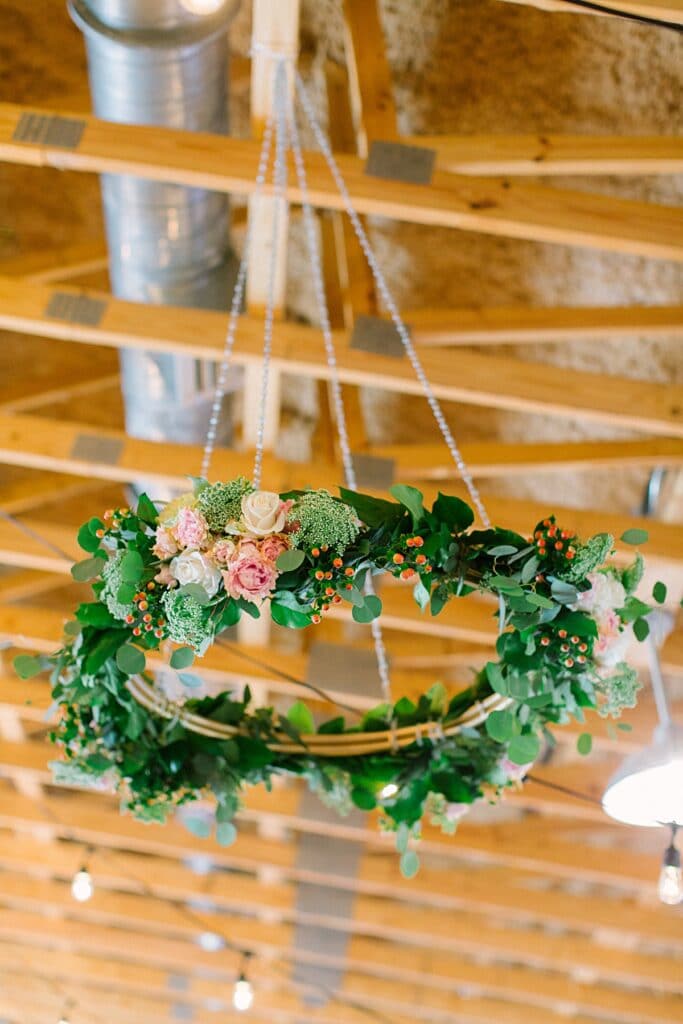 To allot more money in your wedding budget, squeeze all you can out of your floral reserve, only spending money on blooms that will be front and center for photos such as your bridal bouquet. Go for a greenery-heavy reception design instead – an idea that's certainly trending on Pinterest these days. Scatter a few flowers on your tabletops and opt for a show-stopping greenery moment such as a hanging chandelier or backdrop.
5. Opt For A Non-Traditional Reception
Catering will burn a hole in any wedding wallet if food is a priority for you and your guests. If you're hoping to save without starving and basic buffets aren't your style, try a non-traditional wedding reception idea like a family-style meal or a continuous cocktail party. Passed bites, shared sides or serve yourself stations offer a fresh take on wedding food frugality. Barn wedding venues already offer a level of casual sophistication so run with it! Your guests will have more time to dance the night away, less waitstaff is needed and it's a fun spin on the standard reception dinner.
Want more budget-blasting tips? Read why booking an all-inclusive venue will save your wedding day spending and sanity here.